Andy Murray: The Good, The Bad, and The Ugly

Roger Federer and Rafael Nadal have been scooping up the titles for the better part of the last eighteen months. Novak Djokovic catapulted himself back into the conversation with his surprising title run at Wimbledon last month. But there is still one member of the Big 4 who has been missing from the top, and it is Andy Murray. After nearly a year out of the game and hip surgery in January, the Scot dipped his toes back into competition with a little grass-court tennis earlier this summer, but it is on the hard courts of North America where he is truly prepared to begin his comeback in earnest. Naturally, people are eager to take stock of where he currently stands.
The bad news for Murray is that it could be a challenge for him to quickly rise up the rankings. He is apt to be very selective about where he opts to use a protected ranking, particularly since wild cards are sure to be in abundant supply. While the former Number 1 will no doubt be grateful for wild cards, however, they do not afford him any protection within the draw, meaning he could play the top seed right out of the gates. Given that he is currently ranked outside of the Top 800, he is going to need to catch a few breaks in tournament draws in order to string together some deep runs and garner the larger quantity of rankings points that come with them.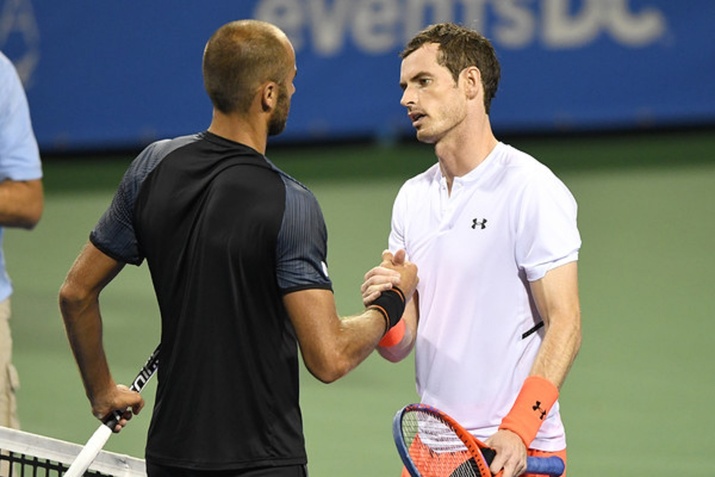 To put together notable runs, the Scot not only could benefit from kind draws, but he needs to get his game and movement firing on all cylinders. Murray's play has not always been the prettiest since his return to competition, especially on his second serve and just trying to find his range at times. There has also been some concern about his movement, which has looked awkward and strained on occasion. The movement might have more of a psychological impact, too, as Murray has to learn to trust that his body will hold up following his hip surgery. Of course, these are all setbacks to be expected, as not even someone as accomplished as Murray can avoid the pitfalls and rust that come with an extended absence from the tour and major surgery.
Truth be told, for all of the challenges Murray faces in trying to shore up his game and begin his ascent back up the rankings, there have been a lot of positives for him to take from his short time back on tour. For although his game is not where he wants it to be, and for all that he has been on the ropes, he is already starting to find ways to win the tight matches, a feat which is often one of the most difficult to overcome with such a lack of match play. Furthermore, one may not be a fan of Murray's surly on-court demeanor, but right now, it is a positive. His body language and passionate outbursts are sure signs that not only is he engaged and plenty hungry to carve out more success, but he is someone who believes he should be contending and expects his form to rise to a level that will allow him to do so.
Only time will tell how successful Murray will be in his comeback, but there is no question that the will and the desire are there. And while it may be a bumpy road back, Murray has never been one to shy away from putting in the hard yards or to shrink from a challenge. For his own sake and for the sake of the sport, hopefully, his gritty determination will see him tap into his best form sooner rather than later, as tennis would be all the richer for it.