Alexander Zverev: Under The Microscope

Current and rising stars are always under the microscope, especially when a new season gets underway. Presently ranked Number 7, Alexander Zverev is no exception to that rule. The German has been on the radar of many the last few years as one of the fast-rising stars on tour, but he is apt to come into 2021 under more scrutiny than most.
Heading into this season, some eyebrows were raised when news broke that David Ferrer, who coached Zverev for a portion of 2020, had opted not to continue their partnership. For his part, Ferrer insisted that there were no issues between the two and thanked Zverev for the coaching opportunity before declaring it simply was not the right time to continue on as his coach. With coaching changes not uncommon on the circuit, this likely would not have garnered much attention, except Zverev has a bit of a troubled history with his recent hires. He previously experienced success with both Juan Carlos Ferrero and Ivan Lendl, but both of those men left their partnerships with Zverev on less amicable terms than Ferrer, citing off-court issues and a lack of professionalism from the German. Ferrer may have truly left on a good note, but given his reputation as one of the hardest workers and competitors on tour, it is natural to wonder if he was merely being polite and instead harbored similar feelings to those of Ferrero and Lendl, leading to this decision not to continue on with Zverev. Either way, it leaves Zverev in the market for a new coach besides his father as the season commences.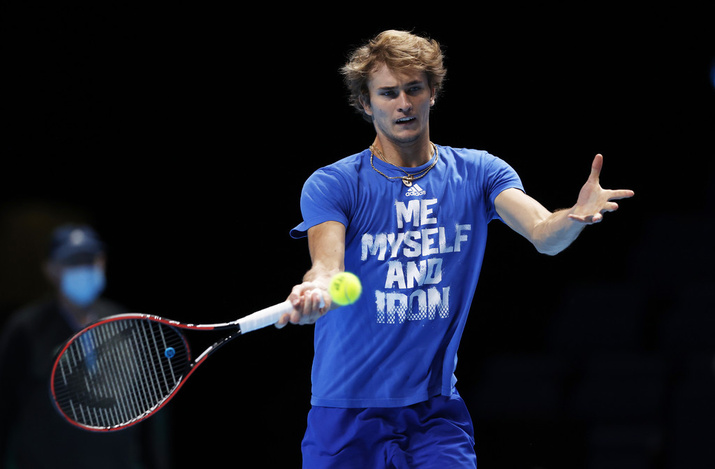 Continuing off-court issues could present some hurdles for Zverev this year as well. Most notably, he has allegations of domestic abuse put forward by his ex-girlfriend Olga Sharypova hanging over his head. He has insisted there is nothing to the allegations, and Sharypova has stated she is not interested in taking legal action. Still, having those allegations floating out there with the potential for them to grow more troublesome makes for an unwelcome distraction.
In addition to the allegations, Zverev is also set to become a father early this season with another ex-girlfriend, Brenda Patea. Zverev has expressed excitement at this prospect. He has said that he has a good relationship with Patea and was confident that they could work out raising their child. On the other hand, Patea's prior comments when she first broke the news of her pregnancy were that she had no desire to share custody of the child with Zverev. Hopefully, things will have become more cordial between now and then, but if not, that is one more bone of contention for the World Number 7 to cope with in the opening months of 2021.
Zverev has not had the most responsible of images lately either. He took flak for participating and partying during the Adria Tour last summer, and unlike the others involved with that disastrous experiment who kept a relatively low profile following multiple positive Covid tests, the German continued to go out and socialize when he should have been quarantining. His revelation that he had been playing ill with a fever during his upset loss to Jannik Sinner at Roland Garros also rankled and smacked of carelessness.
Despite all of these distractions, however, there is no denying that Zverev had a great 2020 season on court. He made the final four of the Australian Open, and he actually served for the title at the US Open. He bounced back from that devastating disappointment by taking two titles in Cologne in the autumn, as well as reaching the final of the Paris Masters.
Clearly, Zverev has shown he can be resilient, and he continues to make headway in his results, crucially doing so at the majors. Equally obvious though are the distractions that are awaiting off court. They could hamper him psychologically, and they may also have more than a few coveted coaches reluctant to take him on as a pupil to possibly help him progress to the next level. With many of his generation gaining or outright catching him in the ranks, he cannot afford to slip backward. Only time will tell how he responds to their challenge as well as if he will clear the hurdles he has put in his own path, but one thing for certain is that he will be well and truly under the microscope as he attempts to rise to each and every occasion.
(Photo Source: Clive Brunskill/Getty Images Europe)