Alexander Zverev: A Man On The Rise

Despite its many surprises, Roger Federer's victory over Rafael Nadal in the final of this year's Australian Open proved that the Big 4 are not yet ready to relinquish the stingy hold they have enjoyed on the sport's grandest prizes. That has not stopped people from looking for the next breakthrough star, however. Many believe he could come from that seasoned group of players in their mid-twenties, such as Milos Raonic, Kei Nishikori, or the resurgent Grigor Dimitrov. Still, others believe it could be a player who can truly be called a member of the next generation, and if looking there, one would be wise to keep an eye on Alexander Zverev.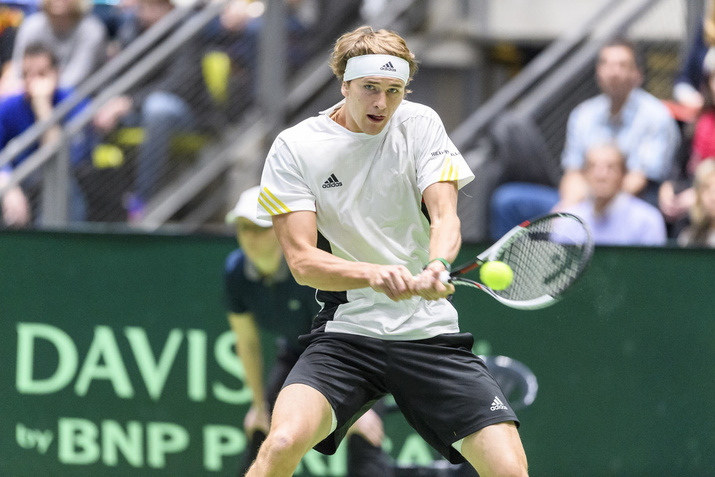 Unlike fellow young gun Nick Kyrgios, it is unlikely that Zverev is known outside of tennis circles. His ascendancy up the ranks has not been nearly as explosive, nor has he made inroads to the second week of any of the majors. But none of that is to say that he is not already carving out a place for himself in the game. At age nineteen, he is the youngest man in the Top 50 and is impressively ranked just one spot below his career-high of Number 20. He captured his first title last season in St. Petersburg and made two other finals. He has notched some notable victories as well, including wins over Tomas Berdych, Stan Wawrinka, and Roger Federer.
A big part of the reason behind the German's early success is that he has no shortage of talent and skills. He possesses easy power from both wings and is comfortable with taking the ball both cross-court and up the line. Like Marin Cilic, he moves exceptionally well for his 6'6" height, and that lanky frame also gives him an advantage on the serve. His net play is arguably the weakest aspect of his game, but he continues to utilize and improve it. And just as his net play will continue to improve, so too will likely every other facet of his game as his body continues to grow and adapt.
As promising as his physical talents are, however, his mental approach may be even more so. He comes from a tennis family. Both his parents were tennis coaches, and his father was a former professional who currently acts as his coach. His older brother Mischa Zverev – the man who took out Andy Murray at the Australian Open – has also been an inspiration and has aided in his younger brother's success. This has surely played a huge role in how professional his approach to the sport already is. There is no sense of entitlement either. He recently spoke of how he would love to be coached by Boris Becker, as he knows the Hall of Famer could help take him to the next level. But he does not just expect Becker to join his team. Rather, he spoke of knowing that he has to win more and prove himself so that he can afford Becker's salary and time. He clearly understands it takes time and hard work to advance up the ranks, and that he must continue to mature mentally and physically as a player if he is to do that.
There is no surefire way of knowing if any player will deliver on the promise that he shows when first making a splash on tour. He may live up to the billing or ultimately fizzle. Only time will tell into which category Alexander Zverev will fall. But based on everything he has shown fans thus far, he is a man who not only appears to have Top-10 potential, but Grand Slam potential. Someone will eventually have to fill the void left by the Big 4, and this young German is a prime candidate to do so.