Alexander Zverev: Highway To The Danger Zone

It is a risky business to suggest a tennis player should look to maybe hit the panic button. After all, sometimes it just takes one deep run or key tournament victory to completely turn things back in the right direction in a hurry. And yet, a couple of pivotal losses or early exits can cause things to spiral in the wrong direction just as quickly. It is fear of the latter scenario that likely has many fans of Alexander Zverev a little worried. ​
To date, Zverev has now played seven tournaments, and only on two occasions has he managed to win back-to-back matches. His clay season has certainly gotten off on the wrong foot, with his most recent setback coming earlier this week in Barcelona where he lost his opener to lucky loser Nicolas Jarry after holding a match point. There is no denying that this all adds up to a disappointing first four months of the 2019 season, but it is likely even more disappointing for the German than it might be for other top players. Although he has had his struggles at the majors, he has historically performed consistently well outside of them, which is what makes his results thus far so puzzling. Furthermore, he ended 2018 on a tremendous high as the victor at the ATP World Tour Finals. Many thought securing that prestigious title would serve as a springboard to even greater things in 2019 that presently have not materialized.​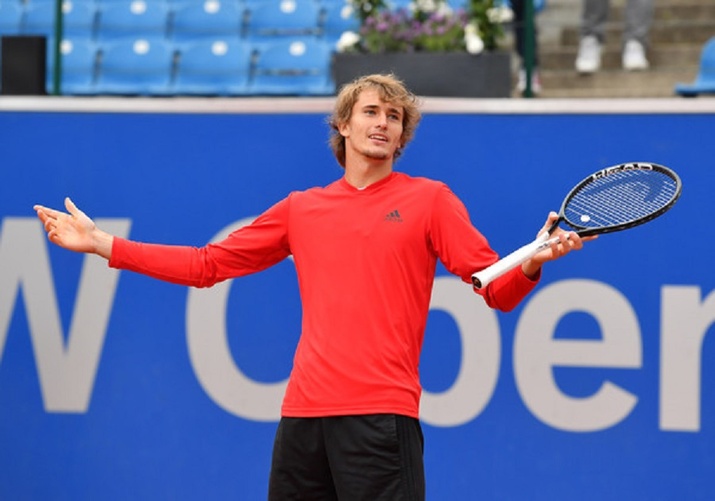 Unfortunately for Zverev, things are unlikely to get any easier. For one thing, Madrid is right around the corner. As the defending champion, Zverev knows he is potentially facing a boatload of points dropping from his ranking unless he can kick his game into high gear in the precious little time between now and then. Complicating matters, some of his fellow young guns are also starting to make some serious inroads and could present formidable challenges the same as the more traditional top dogs that are in front of him. There was always the possibility that the emergence of other future stars such as Stefanos Tsitsipas, Daniil Medvedev, and others would help take some of the pressure off of him by spreading out the limelight, but it may be panning out just the opposite. He, perhaps, now feels the pressure to remain at the apex of that next generation, and the pressure of trying to maintain that perch as the others begin to catch up could be wearing on him.​
The good news for Zverev is that he still has plenty of time in 2019 to right the ship, and he does have a few things working in his favor. His overall game has always been solid and responsible for his quick rise up the ranks. He hits the ball off the ground well from both wings and can rip it from either as well. When on his game, his serve continues to improve as a weapon, and he moves exceptionally well for his height. Additionally, his net play only continues to move in a forward trajectory. ​
Equally as crucial to his physical game is the mental component. While the losses have undoubtedly put a dent in his confidence, it would appear that he still has his head on straight based on his recent comments. He recognizes he is in a slump, but he simultaneously recognizes that it is not the end of the world. He knows it happens, noting that even some of the greatest legends have endured their share of slumps. Provided he can keep that rational train of thought, then he likely will be able to find his way out of his own slump sooner rather than later.​
There is still plenty of tennis to be played in 2019, and Zverev definitely has quite a few years ahead of him in his career. There is no reason for him to outright panic over the dismal start he has endured this season. Although there are no guarantees in sports, odds are he will come out of it and go on to do great things. But he does have some pivotal weeks on the horizon as the rest of this clay season unfolds, and if he does not want to put himself behind the eight ball for the second half of this year, he has to quickly make something positive happen in the next couple of weeks.
(Photo Source: Getty Images Europe)