Alexander Zverev: A Breath of Fresh Air
Much of the talk throughout 2017 has centered on the resurgence of both Roger Federer and Rafael Nadal. They have dominated at the biggest events and are sure to be vying for the year-end Number 1 ranking. As great as their respective storylines have been, however, their absences throughout much of the back half of 2016 combined with the downward spirals of Novak Djokovic and Andy Murray this season have illustrated that the days of the Big 4 are numbered. There have been gaps in the draws just begging for the rest of the field to step up and take advantage, and eventually, someone has to do so. A prime candidate who could be ready to take a stab at filling those shoes is Alexander Zverev, who looks poised to inject a much-needed breath of fresh air into the men's game.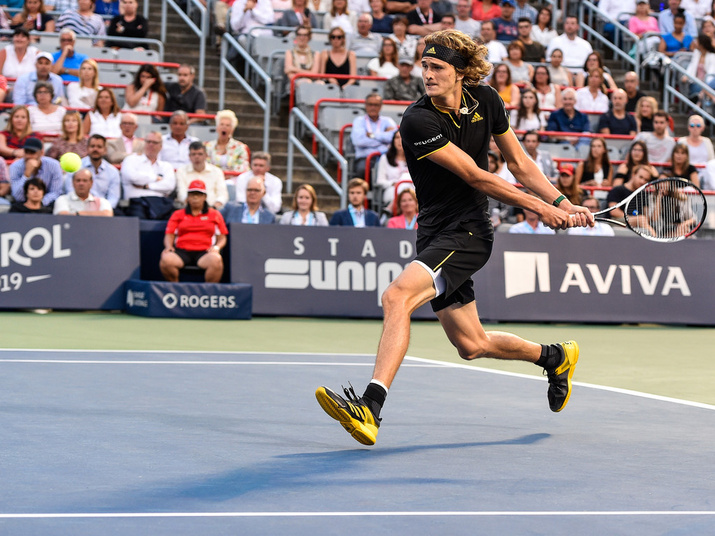 One of the greatest factors Zverev has going for him is that he clearly has staying power. Fans and pundits are always looking for the "next big thing," and they have been disappointed of late. Some looked to Jack Sock, while others were convinced Borna Coric was destined to quickly rise up the ranks. Nick Kyrgios certainly set tongues wagging with the way he burst onto the scene with his natural athleticism and innate talent. While players such as these have already enjoyed a decent amount of success and could build on it in the future, it would be fair to say that they have also disappointed. Too often they have blown hot and cold, with the attitude and drive lacking at times. Contrast that with Zverev. Yes, he still throws in the occasional upset result, but he has been much more a pillar of consistency. That is why while only 20 years of age, he is winning titles, why he secured his first Masters 1000 crown earlier this spring, and why he is ranked inside the Top 10 and looking like a serious threat to make the ATP World Tour Finals in London.
A major factor in his early success is his overall game. He can club the ball from either wing with equal ease, and particularly from the backhand side can also toss in some variety when he needs it. At 6'6" he already owns a nice serve, which will likely only get better as he matures, and it must be said that he moves exceptionally well for his height, making it difficult to create space to get the ball by him. His net play is easily the weakest part of his game, but he does not make the mistake of shying away from it. Rather, he continues to take advantage of moving forward when he recognizes the opportunity to do so and works on that area of his game by playing doubles. All told, it is already an impressive package that is virtually guaranteed to become even more dangerous in the future.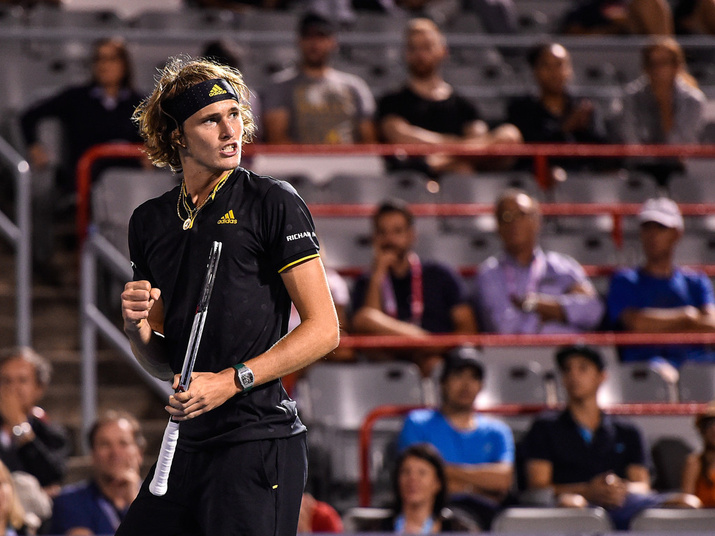 As great as the German's game is, however, the attribute that has really set him above the other young guns is he is stronger between the ears. He understands that his ascent in the sport should be approached like a marathon and not a sprint. His recognition that he needed to find another coach in addition to his father also speaks to his maturity, and he could not have selected better than Juan Carlos Ferrero. The Spaniard owns a successful academy, so he knows how to teach players, and as a former world no.1 and Roland Garros Champion, he can impart on Zverev what it is going to take both physically and mentally to reach the uppermost echelons of the sport. And lastly, there is a sense that Zverev truly enjoys the sport and is prepared to fight for as long as it takes. This was on thrilling display in his victory over Richard Gasquet earlier this week in Montreal where he bounced back after squandering three consecutive match points to win in a third-set tiebreak. That he did not throw in the towel where so many others might have, speaks volumes of his competitive drive and professionalism.
Suffice it to say, there is a lot to like about Zverev, and it should come as no shock that legends such as Federer and Nadal are already touting him as a future Number 1. There is still much to be done between now and potentially reaching that milestone, but there is no question that he has the talent and the tools. He is the most solid face fans have for the future of men's tennis, and unlike others before him, there is a true sense that he could deliver on that promise. If he can, tennis will be all the richer.