Alex de Minaur: A Rising Stock

The ATP World Tour Finals are set to kick off in London in just a couple of days, but prior to that event, fans are treated to a glimpse of some of the names that could be the future stars on tour at the Next Gen ATP Finals. Still finding their footing, the majority of the young guns at this event are hardly household names, and there is no way of telling which will go on to make it big and which will ultimately end up being a flash in the pan. Despite the lack of guarantees, however, the top seed at this year's tournament, Alex de Minaur, is certainly looking like his trip to Milan is merely a stepping stone to greater things.
The top seed in Milan, de Minaur is apt to be the most recognizable name in the field, and he has earned every bit of that recognition. Named last year's ATP Newcomer of the Year, he has lived up to the hype, capturing the first three titles of his career throughout this season, and he just reached the finals in Basel a couple of weeks ago. He has notched more than a few impressive wins, and as a result of his quick success, the twenty-year-old has shot up into the Top 20 of the rankings.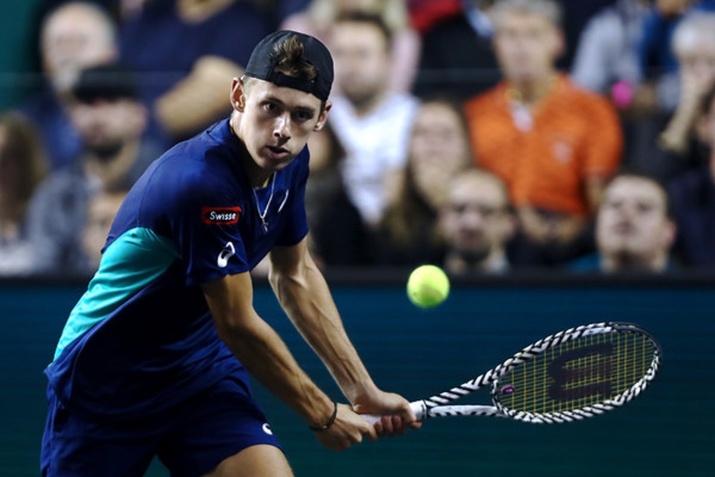 There is certainly plenty to like about his game and his prospects of continuing his ascent up the ranks. He knows how to play the steady percentages, having learned a good portion of his tennis in Spain, but he also has demonstrated he is quite comfortable stepping in to control the rallies and transition forward whenever the opportunity presents itself. That is hardly surprising given that his favorite surface is grass, and his best results have come on the faster surfaces His backhand is his preferred ground stroke, but he has shown that his forehand is a formidable weapon as well along with continued improvement on his serve.
Of course, a player can have every tool in the trade, and it will not amount to much if he lacks the mental strength and confidence to utilize them. That would hardly seem to be a problem for de Minaur. As noted, he came into 2019 surrounded by some hype after being named the Newcomer of the Year in 2018, and he has gamely delivered on it. He has also been impressive with how he has lived up to the pressure of being the top seed in Milan. For the second consecutive year, he has gone undefeated in Round Robin play, with his most ruthless performance coming against Casper Ruud in his last match, dropping just three games. Clearly, he is confident with his place in the sport as a rising star. Furthermore, there is a lot to like about his approach to tennis. Much like one of his idols, Lleyton Hewitt, he has a "Never say die" attitude when he takes to the court. He rarely gives anything away for free and fights to the very last ball, ensuring that his opposition has to take the match from him if they want the victory.
All told, there is a lot of upside to this young Australian with his solid and ever-improving game that is coupled with his exemplary attitude on and off the court as he strives to maximize his potential. As previously noted, there are no guarantees in sports, and there is no telling what hurdles a player may face over the course of his career. But it is no fluke that de Minaur finds himself firmly in the Top 20 and has performed so well in Milan. His game is not as flashy or as imposing as last year's Next Gen Champion, Stefanos Tsitsipas, but there is every reason to believe that he can take a page out of the Greek's book to continue charting new territory on tour. Hopefully he can, because the sport would be all the better for it.