USTA Clays TV Program Premiers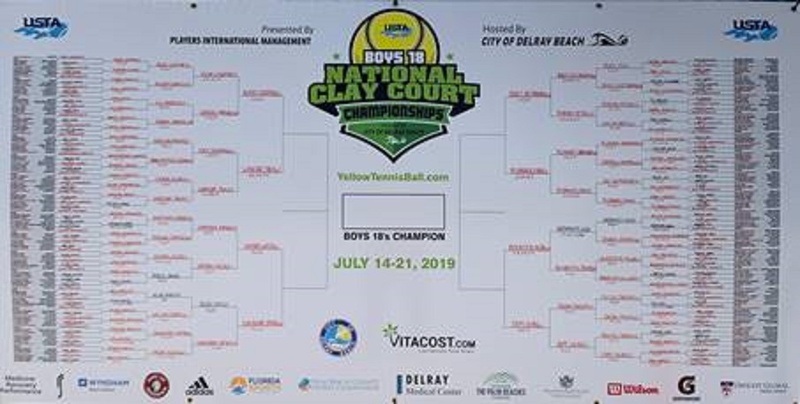 USTA Clay Court National Championships hosted by the City of Delray Beach for Boys 18's and 16's previewed the future of NCAA and ATP tennis. The July 2019 tournament headquartered at Delray Beach Tennis Center was the backdrop for tennis theater starring 500 players from across the country (40 states), their families who've supported their every swing and more than 100 college coaches looking for that integral 'additional marquee player' to improve their team.
The full story was captured and will be revealed on Fox College Sports and the FOX Sports GO App throughout August and September (schedule below). To find Fox College Sports programming in your area please visit http://fcs. channelfinder.net/v2/framework.aspx.