USTA Boys Summer Smash At Delray Beach, FL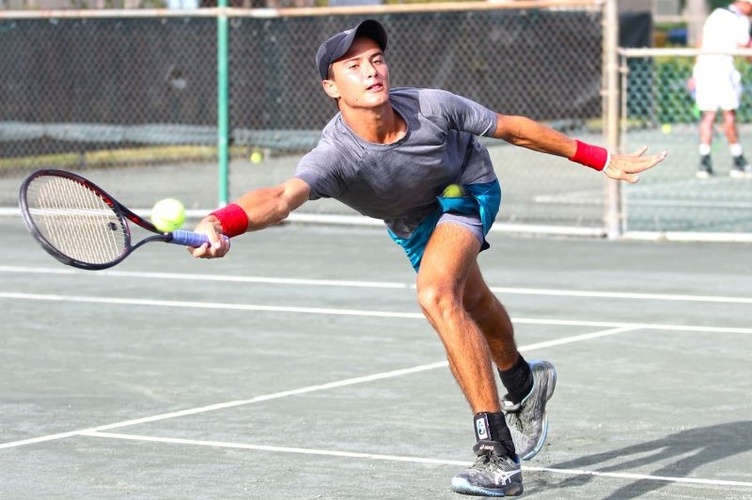 Delray Beach, FL, August 19, 2021 – The 13th annual 2021 SUMMER SMASH SECTIONAL CHAMPIONSHIPS, Boys edition, will be played this weekend, August 21-23. Matches in the 12s, 14s, 16s and 18s divisions Level 4 event will be contested at the main host site Delray Swim & Tennis Club (Delray Beach, FL), One Tennis Academy at Boca Lago Country Club (Boca Raton, FL), Boca West Country Club (Boca Raton, FL) and Palm Beach Gardens Tennis Center (Palm Beach Gardens, FL). Matches are FREE to watch. Click here for complete schedules, results and draws.
The tournament, sponsors and City of Delray Beach take pride in annually hosting junior tennis players. The SUMMER SMASH SECTIONAL CHAMPIONSHIPS alone attracts more than 500 players over the next two weekends, plus their families and personal coaches, to "America's Most Fun Small Town".
Baptist Health, who serves as the official healthcare partner for the Summer Smash, will be participating for the first time at the event. As the largest not-for-profit healthcare organization in South Florida, Baptist Health is proud to be the Official Healthcare Partner for the event, the largest USTA Florida sectional tournament of the year.
"As leaders in healthcare and sports medicine, we are incredibly excited to partner with Summer Smash," said Reggie Laroche, Assistant Vice President at Baptist Health Orthopedics & Sports Medicine. "By joining this prestigious event, Baptist Health will not only support top-ranked elite tennis athletes in Summer Smash and the Delray Beach Open, but also the Delray Beach community at large, creating a safe, entertaining and memorable weekend for all."
Players representing greater Palm Beach County include the following:
Acioly, Lucca, Boca Raton, FL, Boys 16s Marko, Janus, Palm Beach Gardens, FL, B16s
Allen, Ryan, North Palm Beach, FL, B12s Martin, Grant, Delray Beach, FL, B14s
Almaleh, Isaak, Boca Raton, FL, B12s Massetta, Dante, Boca Raton, FL, B16s
Basualdo, Santiago, Delray Beach, FL, Boys 16s McKinnon, Chase, Boca Raton, FL, B12s
Berezin, Daniil, Boca Raton, FL, B12s Metz, Luc, Boca Raton, FL, B14s
Bote Rafael, Boca Raton, FL, B12s Moran, Matias, Boca Raton, FL, B14s
Brkic, Kristofer, Boca Raton, FL, B14s Pelton, Lukas, Boca Raton, FL, B18s
Browne Jr, Gavin, Delray Beach, FL, B18s Picos, Alexander, Boca Raton, FL, B12s
Carvalho, Enzo, Boca Raton, FL, B12s Ryerson, Tristan, Boca Raton, FL, B16s
Chambers, Keane, Lake Worth, FL, B14s Scholer, James, Delray Beach, FL, B14s
Collins, Kayden, Delray Beach, FL, B16s Shah, Tasmay, Boca Raton, FL, B18s
Deev, Nikita, Boca Raton, FL, B16s Shapiro, Matthew, Boca Raton, FL, B14s
Farias, Alexander, West Palm Beach, B12s Stewart, Horace-John, West Palm Beach, FL, B12s
Fleisher, Max, Boynton Beach, FL, B16s Tracy, Peter, Boca Raton, FL, B18s
Henderson, Harry, Palm Beach Gardens, B12s Vasquez, Valentin, Boca Raton, FL, B18s
Imanishi, Victor, Boca Raton, FL, B16s Yacavino, Mavrix, Delray Beach, FL, B16s
Ismoilov, Asror, Delray Beach, FL, B18s Yeagley, Christian, Boca Raton, FL, B16s
Kosseifi, Geoff, Delray Beach, FL, B12s Yeagley, Sebastian, Boca Raton, FL, B12s
Kosseifi, George, Delray Beach, FL, B18s Zubkoff, Noah, Boca Raton, FL, B12s
Photo is action from Emilio Van Cotthem during the 2020 Summer Smash