USPTA Signs An Endorsement Agreement With Dwight Global Online School And ICL Academy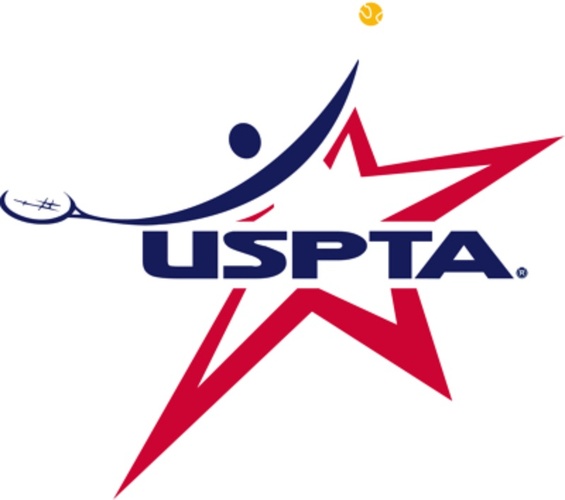 LAKE NONA, FL, March 29, 2022 – The United States Professional Tennis Association (USPTA), Inc. is pleased to announce a multi-year endorsement of Dwight Global Online School and its affiliate partner ICL Academy as the "Official Online Secondary Schools" of the USPTA, bringing world-renowned flexible academics to meet the educational needs of youth performance players in grades 6 to 12.
Dwight Global and ICL Academy represent ideal educational paths for aspiring youth tournament players. Dwight Global, ranked one of the top two online high schools in the United States by Newsweek magazine, is the platinum standard in online private school education. ICL Academy works with programs and coaches to tailor academics for students with a passion for tennis and has champion mentors, including Monica Seles, the Bryan Brothers, and Tommy Haas to help support students' goals. Dwight's 150-year tradition of academic excellence and top college acceptances, combined with ICL's focus on performance integration, make this collaboration ideal for the USPTA, its coaches, and youth players.
"With so many high-performance junior players being home schooled, or whose families may be contemplating an online option that would fit with their child's intensive training schedule, Dwight Global and ICL Academy are perfect options," says John Embree, USPTA CEO.
"It's great that there are now opportunities for aspiring players to integrate tennis into their education while learning about character and performance psychology," says Tommy Haas, formerly ranked #2 player in the world and Tournament Director of the BNP Paribas Open. "I wish I had these options when I was coming up!"
"It has been an honor to be part of ICL's development for over 20 years. Now with the affiliate partnership with Dwight and ICL Academy, young players truly have all the tools needed to make them great athletes, students, and most importantly, impactful young leaders of tomorrow," says Monica Seles, formerly ranked #1 player in the world.
"As a top-ranked tennis player, I faced a dilemma as a student — I could pursue my dreams of playing professional tennis, or I could attend an elite prep school that would prepare me for an Ivy League education. However, it seemed I could not do both. No young student should have to decide between a first-rate education or their dreams. We are honored that we can now officially share our platform with USPTA members' families, their clientele, and their friends," says Kirk Spahn, ICL Academy Founder.
"The demands placed on junior players are enormous and having time to dedicate to training and travel makes all the difference in maintaining a competitive edge. We provide players with a top tier private education combined with the flexibility they need to perform and compete at the highest levels," says Dr. Blake Spahn, Vice-Chancellor of The Dwight Schools, and Captain of the 1994 Columbia University Ivy League Championship Tennis Team.
About Dwight Global: Ranked one of the top two online high schools in the U. S. by Newsweek magazine, Dwight Global is the leading choice for student-athletes in grades 6-12 looking to balance the pursuit of tennis with challenging academics. Students can select from Advanced Placement courses, the International Baccalaureate Diploma Program, or personalized tracks. Online work is supplemented with on-campus study at Dwight School campuses in New York, London, Seoul, Shanghai, and Dubai. Recent college matriculations include Princeton, Columbia, Harvard, Stanford, Yale, Princeton, Duke, University of Pennsylvania, Notre Dame, Vassar, Georgetown, UCLA, UVA, University of Michigan, and Wesleyan. Learn more at dwight. global.
About ICL Academy: Founded in 2001, the ICL Academy is a fully accredited online college preparatory school offering a comprehensive education model. ICL's approach fosters customized impact learning combined with a successful track record of academic excellence developed by youth education experts. ICL Tennis Champions and supporters include: The ATP Tour, Universal Tennis, Wilson Tennis, Novak Djokovic, Tommy Haas, Monica Seles, Vasek Pospisil, Grigor Dimitrov, and the Bryan Brothers. The ICL Academy is the only online school for grades 6-12 that tailors academics to students' passions. Learn more at iclacademy. org.
About the USPTA: Founded in 1927, the USPTA is the global leader in tennis-teacher certification and professional development. With more than 14,000  members worldwide and 17 divisions nationwide, the Association's mission is to raise the standards of tennis-teaching professionals and coaches and to promote a greater awareness of the sport. Learn more at USPTA.com.