Thiem Withdraws From Wimbledon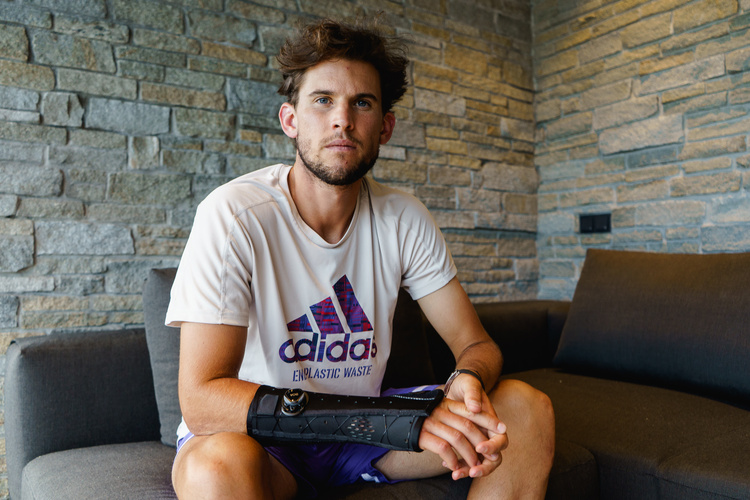 Dominic Thiem issued the following statement, withdrawing from Wimbledon:
24 June 2021

OFFICIAL COMMUNICATION DOMINIC THIEM

After being forced to retire from his opening match at the Mallorca Open on Tuesday due to an injury to his right wrist, Dominic Thiem travelled to Barcelona and underwent further medical examinations. Tests found that there is a 'detachment of the posterior sheath of the ulnar side of the right wrist', an injury that will not allow him to compete in the circuit for several weeks. Thiem will wear a wrist splint for 5 weeks before beginning a progressive process of specific, functional rehabilitation to regain mobility as well as muscle strength in his wrist and ultimately return to training on court.

Dr. Angel Ruiz Cotorro and his medical team will supervise the progress of the injury, as Thiem will undergo further MRI scans and tests, and will decide when the player is fit to return to competition. "I'm going to do everything the doctors say in order to recover as quickly as possible. They've informed me that I might be out for several weeks, but I will do my best to be back on court soon", said Thiem. "I'm really sorry for pulling out of the upcoming three tournaments I had in my calendar: Wimbledon, Hamburg and Gstaad. They are very important tournaments for me. I appreciate all the support from the fans in these difficult moments - I'm determined to come back stronger".