Zverev Wins Gold

All eyes were on world number one Novak Djokovic coming into the Summer Olympics in Tokyo as he looked to win his first gold medal and keep the potential golden slam alive. But the Serb left Tokyo with no medals and it was Alexander Zverev taking home the big prize.
Several years ago, Zverev was labeled by many to be the next great, the one who would crash the big three's party ushering in a youth movement in the men's game. He found some success at the Masters 1000 level but struggled in the slams, while players such as Danill Medvedev, and Stefanos Tsitsipas began to grab headlines. But in 2020, he reached the semifinals of the Australian Open and the US Open final.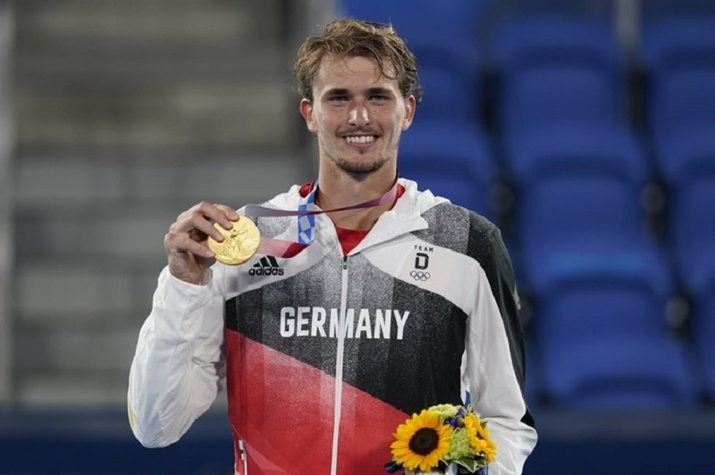 Despite an uptick in play, his tennis game took a back seat to some off-court issues, and once again, he was forgotten by many and took a back seat to other fast-rising players in 2021 expectations. However, the German announced that he was still around after a run to the finals at Roland Garros this Spring.
Looking back at the last 18 months, it shouldn't have been a shocker that he could take gold in Tokyo, albeit running through a red-hot Djokovic may have appeared to be a daunting task. But Zverev kicked down the door winning the biggest title of his career. And after a resounding 6-3, 6-1 victory over Karen Khachanov, the 24-year-old realized the weight of his accomplishment.
"There is nothing better than this," Zverev said. "You are not only playing for yourself, you are playing for your country, and the Olympics are the biggest sporting event in the world. The feeling I have now, and will have, nothing will be better."
Was this the championship that will serve as a springboard to grand slam titles for Zverev? Will he be mentally ready for the US Open after such an enormous accomplishment? Regardless, he served notice to the world that he should be overlooked no more.