Zverev Stuns Djokovic For ATP Finals Crown

Alexander Zverev produced the performance of his career to upset Novak Djokovic 6-4 6-3 in the final of the Nitto ATP Finals, securing his biggest title to date.
"I mean, obviously this is the biggest title of my career so far," said Zverev. "This trophy means a lot, everything, to all the players. I mean, you only have so many chances of winning it. You play against the best players only. How I played today, how I won it, for me it's just amazing. "
A day after a monumental straight sets victory over Roger Federer that ended in controversy as the crowd booed the youngster during his victory interview, Zverev returned to the later refreshed. From the beginning, Zverev served at his limit and completely shut out the best returner in the world.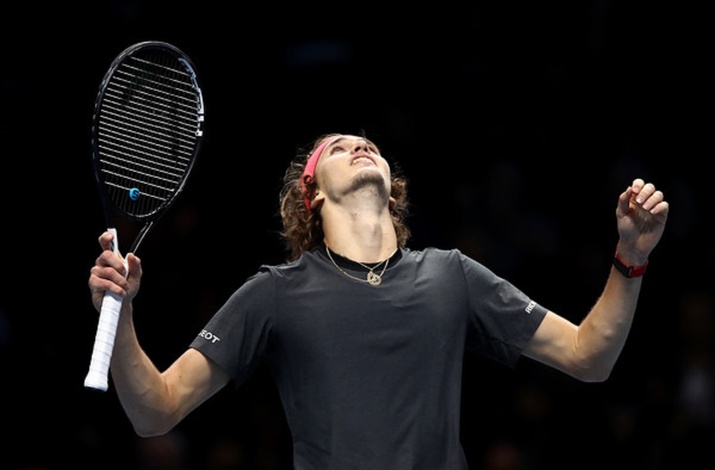 "I wasn't trying to overthink it," he said. "As I said, I just tried to go out there and enjoy the match as much as I can, enjoy the atmosphere, enjoy the moment. That's what I did […] I lost my serve once against him today. I think this is a pretty good stat, especially he's the best returner we have in the game."
As in their round robin match, in which Zverev similarly brought his best tennis early on, the crucial game occurred at 4-4 in the first set, when the German generated the first break points of the match. In his round robin defeat, Zverev's failure to capitalize on the break points proved his bitter downfall as his form collapsed and he won only one further game afterward. But this time, he nailed a great first serve return and Djokovic's netted forehand handed him the break.
"[Ivan Lendl] obviously analyzed the match that I played with him a few days ago, told me a few things I had to do different," explained Zverev. "I was more aggressive today. I tried to take the ball earlier. Those kind of things."
From that point onwards, Zverev never looked back. He broke serve immediately in the opening game, landing another blow with a brilliant forehand winner after a lung-busting rally. When he immediately played a poor game to hand back the break, he simply put his head down and broke Djokovic for a third consecutive time. This one stuck, and he held onto his serve to secure a famous victory.
"Obviously it's quite astonishing, winning this title, beating two such players back-to-back, Roger and Novak, in semifinals and finals. Means so much. I'm incredibly happy and incredibly proud of this moment right now."
With Zverev's first truly stratospheric result secured, Djokovic said that he hoped Zverev, the youngest victor since the Serb himself triumphed in 2008, would go onto surpass him. The youngster wasn't exactly overwhelmed with joy to hear such lofty predictions.
"Oh, Jesus. Oh, my God," said Zverev, to general laughter, when this was put to him. "I mean, I've won one of those. He won five. He's won, I don't know what, 148 titles more than me. Let's not go there for now. I hope I can do great. I mean, but just chill out a little bit"