Wozniacki Is Proving Critics Wrong In Melbourne

Just a couple of years and seasons ago, many would say that Caroline Wozniacki may well be done after taking into consideration the slump that she was producing on the circuit.
But she is telling all her critics out there that they are so wrong.
Her run in the Australian Open so far has been nothing short of impressive.
Coming into Melbourne Park with a respectable seed of second, Wozniacki has proven why she deserves to stay in contention for the Daphne Akhurst Memorial Cup, the name of the trophy dedicated to the winner of the women's singles event. She has wowed the Australian crowds, has not disappointed her fans and has certainly played better than ever.
Wozniacki has never had a stellar record at the Australian Open. Her best showing was a run to the semi-finals in 2011 and has -since then- been plagued by poor performances on the blue asphalt courts of Melbourne Park. But things may be about to change, or rather, they already have.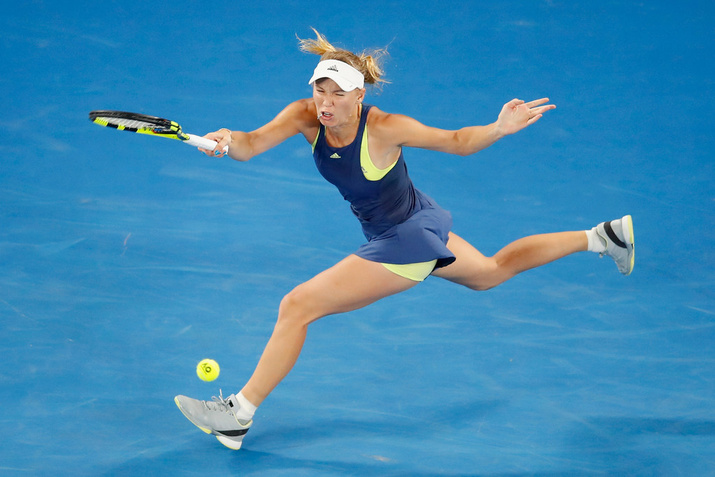 Ever since the being crowned the champion of the season-ending WTA Finals in Singapore last year, she has been riding on a wave of successes and wins into 2018. Despite a loss to Julia Goerges at the finals of the Auckland Classic in her warm-up tournament for the Australian Open, she has not shown signs of defeat and weariness from that encounter.
Having said that, she was close to.
But a fighter and champion are one who will fight to the last point, even if they are one or a couple of match points down.
That is precisely what the former world number one did in her second-round battle against Jana Fett of Croatia. Down 1-5, Wozniacki relied on every bit of her experience and grit to clinch the next six games and seal victory over the unseeded Croat.
Critics will say this is evidence of inconsistency. Wozniacki will blast them back with stunning straight-sets victories over her next two seeded opponents: Kiki Bertens and Magdalena Rybarikova.
"I think being almost out of the tournament, you have nothing to lose after that. You just go out there and you enjoy yourself." Wozniacki said after her stunning 6-3 6-0 win in the fourth round as she reminisced about her dramatic encounter against her second-round opponent to claw her way back to victory.
She will say this is evidence of determination.
In the past, Wozniacki has largely been known as an excellent baseline defensive player. But her current playing style that fuses her defensive capabilities with greater offensive groundstrokes makes her a very challenging player on any court. This change in playing style has given her tremendous success and footing on the tennis world as an all-rounder, posing challenges for her opponents to navigate around her crafty style of play.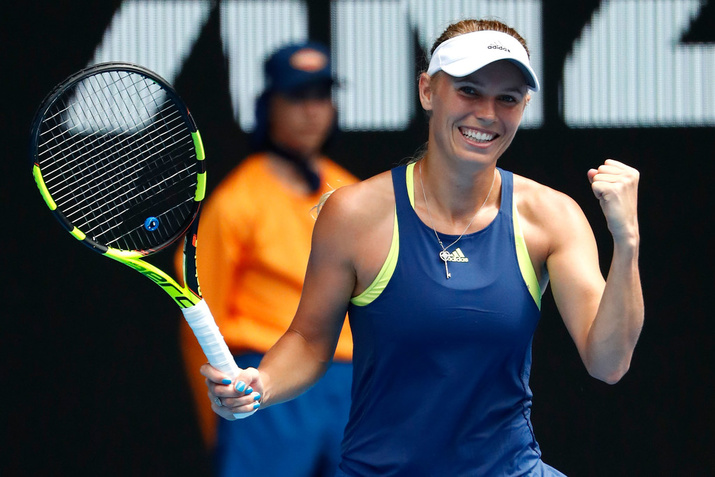 This may be the new key to unlocking Wozniacki's newfound potential on the pro tour, or it may very well be the shattering experiences and shocking losses that have given her a wake-up call. But most actively following tennis can agree that the Danish is definitely not done.
She still has business to deal with. She is done with her old self, but a new side to the Danish tennis player is being established that should send shockwaves to critics and experts pinning her hopes down. With every match won, she sends out a message: this Dane is done with the challenge on the opposite end of the court.
As tricky Spaniard Carla Suarez Navarro awaits her for a berth in the semi-finals, one thing is for sure is that she will not go down without a fight.
When Angelique Kerber saved a match point in the opening round of the 2016 Australian Open, she said that that match point she saved was "the most important one of my life." She would not regret that, as she would go on to lift the Daphne Akhurst Memorial Cup. Maybe Wozniacki is destined for that same path.
For now, she plays to prove critics wrong and win many more hearts of Australians for another day in Melbourne.
She is far from done.