Wimbledon Ladies Singles Semifinals Recap

On Centre Court at Wimbledon, in the first women's singles semifinal, third-seeded Ons Jabeur defeated Tatjana Maria 6-2, 3-6, 6-1 in one hour and 43 minutes.
Jabeur is the first Tunisian, first Arab, and first African woman to reach a final of a Grand Slam in the Open Era.
Of her victory, Jabeur said: "Whew, feels amazing really. The kind of result I was hoping for. Now one more match, one more step, to continue and hopefully get the title.
Jabeur said: "I want to go bigger, inspire many more generation.
"Tunisia is connected to the Arab world, is connected to the African continent. The area, we want to see more players. It's not like Europe or any other countries. I want to see more players from my country, from the Middle East, from Africa.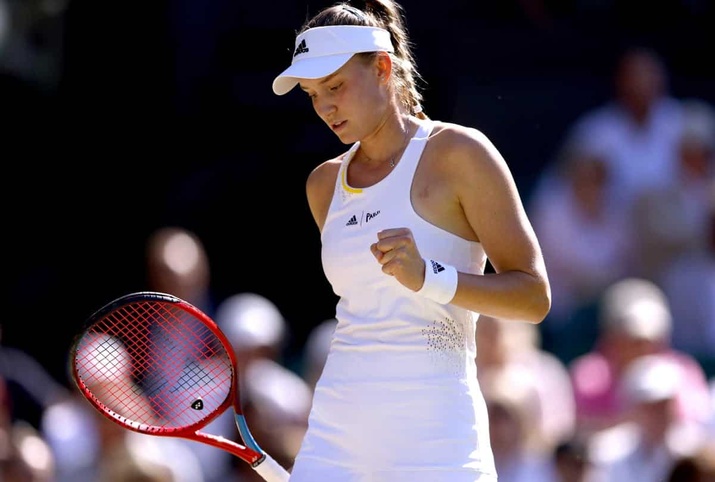 "I think we didn't believe enough at certain point that we can do it. Now I'm just trying to show that. Hopefully people are getting inspired."
Jabeur, who is a master of changing pace with her beautiful drop shot and slice, will play Elena Rybakina of Kazakhstan.
In the second semifinal, seventeenth-seeded Rybakina, who is six feet tall with crushing power, defeated 2019 champion Simona Halep, the sixteenth seed, in the second semifinal on Centre Court.
Rybakina blasted five aces, including one out wide for 121mph. She hit no double faults. Halep hit 9 double faults and no aces.
In her press conference, it was clear that Rybakina was pleased with her near-flawless performance. "I would say that today I really felt solid in my game and I think I did everything good.
"On the previous matches, I had many ups and downs moments. But today, even if I lost some points, I was really focused. In the end I'm really happy with my result.
"I think it's good improvement for me."
In her press conference, Halep said: "I improved a lot in my serve the last three months. But today I feel like I went back to my normal one. Many double faults and too soft.
"Definitely if I would have had a better serve today, would have been better."
Halep was asked to give her analysis of the final on Saturday, with the contrasting styles of Jabeur and Rybakina: "Yeah, now I'm thinking about it, it's not easy to answer because I don't know Rybakina is going to respond to Jabeur's game. It's changing the rhythm, it's cutting the rhythm with many slices. Jabeur, she's serving well.
"Yeah, it's going to be interesting. I cannot say that Rybakina can keep this level. But probably she would if she really feels confident.
"So it's going to be interesting to work, and I will watch it."