Wimbledon Fans Ponder What Might Have Been

On Wednesday, April 1st, Wimbledon became the latest sporting casualty of the international Covid-19 pandemic sweeping the globe.
The sporting world is now navigating through remarkable times, the likes of which have not been seen since World War 2. Here we take a look at five facts we know so far…
THIS IS NOT WIMBLEDON'S FIRST CANCELLATION
Wimbledon is the world's oldest tennis tournament, never moving location from its home in the prestigious All England Club in Wimbledon, Southwest London. The first tournament was played in 1877 but what people may not know is the 2020 cancellation of play is not it's first.
The tournament was first halted during World War 1 when it endured a 4-year hiatus owing to the conflict, but it was to be World War 2 which dealt a more crushing blow. Play was halted for 6 years then (1940-1945) and a section of Centre Court was even damaged by a bomb which led to the loss of 1,200  seats.
In the aftermath of the conflict, a war-wounded Britain emerged victorious and order was restored for the 1946 tournament to be held. ​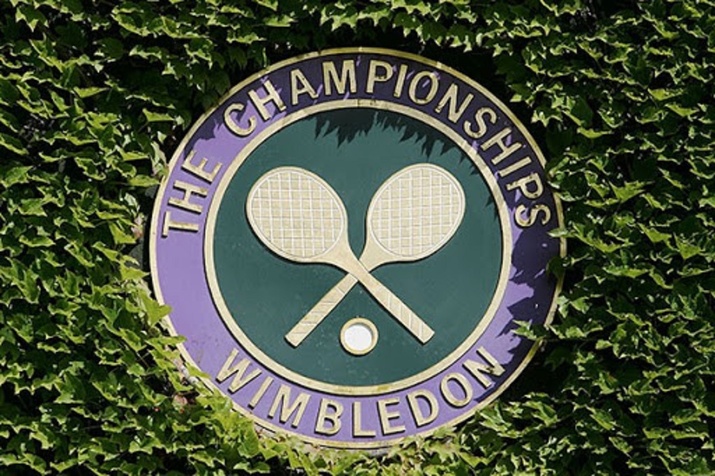 INSURANCE CLAUSE COVERS INFECTIOUS DISEASE RISK
Wimbledon enjoys on average £250 million in turnover annually, this covers ticket pricing, merchandise, and food revenue. However, Chief Executive Richard Lewis was quick to dispel financial fears when he revealed an important insurance clause will be their saving grace. During the 2003 SARS outbreak, concerns led to the policy being renewed to include an insurance clause covering infectious disease. The current Covid-19 pandemic would be classed as an outbreak of such. Whereas there will still be a financial loss incurred because of the cancellation, the blow has been softened by having such a policy to fall back on.
PUBLIC RESPONSE HAS BEEN ONE OF UNDERSTANDING
To most committed tennis fans, Wimbledon is the jewel in the crown of summer tennis. Demand for tickets is high and it also enjoys strong viewing figures via T. V. and online streaming. The general feeling has been one of disappointment but understanding given these unprecedented times. Roger Federer stated he was "devastated", he had hoped to add to an impressive 20 Grand Slam titles and had stood a promising shot in this year's championship. Martina Navratilova, Serena Williams, and Andy Murray also voiced disappointment but understanding that public health should be top priority.
SUMMER SPORTING SCHEDULE WIDELY IMPACTED
In a summer schedule that started promising for sport, the cancellation of two major events preceded this week's announcement. The UEFA Euro 2020 tournament was canceled on the 17th of March while the 2020 Olympic Games set to be staged in Tokyo were officially postponed to 2021 on the 24th March. These events traditionally held every 4 years have a huge financial and cultural impact in international sport. It will also be hugely disappointing for athletes who train to high standard to prepare for such games and for host cities who invest millions in development and regeneration.
WHAT NOW FOR UPCOMING INTERNATIONAL TOURNAMENTS?
The future of international tennis for the forthcoming summer is for now looking bleak. The men's ATP tour and women's WTA Tour have been suspended until July. However, a more realistic prospect is emerging that all sporting plans for summer will have to curtail. All eyes are now firmly fixed on the U. S. and French Open set to go ahead in September and October respectively.
Hopefully, for all involved, order will have been restored in the sporting world by then and the world will know some semblance of normality.