What Madrid (May Have) Meant for Sharapova, Halep

From a journalistic perspective, a tournament can feel like a protracted meeting. On the eve of the first round, one arrives with an agenda replete with objectives and thought-provoking questions. By the end of the week, everyone reconvenes and hopes to provide answers and, if not closure, a sense of continuity heading into the next event.
The Madrid final between Maria Sharapova and Simona Halep was the perfect opportunity to answer some real questions as the clay court season heads into its final stretch, chief among them, "Who is the French Open favorite?" Both women had seen their stock increase as the tour moved to a surface on which both traditionally excel, and a match between the two could show who had the true edge. It probably wasn't going to be a "beautiful match," as Halep predicted, but the contrast in style was enough to provide intrigue.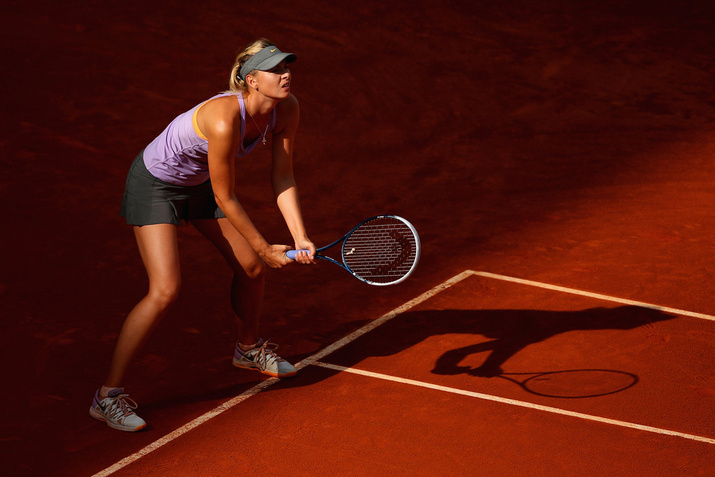 Sharapova, the aggressive ball-striker, looked a woman reborn since stepping onto the clay, hitting her way into form and a 10-match winning streak. Halep, the shot-making counterpuncher, came into Madrid looking to shake off an early loss in Stuttgart and consolidate the top-five ranking she'd earned after a successful hard-court campaign.
Predictably, the match went the distance. When Sharapova had gritted her way to a second straight title, adding to her already-impressive clay court resume, it was time to answer some questions. Is Sharapova back in Grand Slam-winning form? Has Halep proven her worth among the game's elite?
The answer to both? Maybe.
Things were looking dire for Sharapova before Stuttgart, the nadir being an ugly loss to Camila Giorgi at Indian Wells. Capping her month with another emphatic loss to Serena Williams felt like a bad omen more than an improvement, even if the loss took place in a Miami semifinal. In both Stuttgart and Madrid, there have been many moments where the Russian looked far below her best. Yet, when things looked their bleakest, she showed off the competitive spirit that made her a household name.
While one can get away with a Houdini act and a half at many WTA events, it's a more difficult ask at the Grand Slams, where fortune favors consistency over seven matches. Sharapova got the job done in two straight finals, but only after very slow starts that more experienced opponents might have exploited. All of this also ignores the Serena question. The American hasn't had the best 2014, but she is usually one to bet on when the odds seem most against her. If Sharapova meets Serena in the finals of Paris, she can't afford a 6-1 opening set that would end the match before it began.
Halep herself was all business in Madrid, but was there any sparkle in the Caja Magica? Proving that she belongs in the top five and can compete with the game's heaviest hitters, she took out Wimbledon finalist Sabine Lisicki, Ana Ivanovic, and Petra Kvitova back-to-back-to-back en route to her second final of the year. In an era where effectiveness tends to trump aesthetics, there is something refreshing about Halep's clean technique and footwork. Everything flows, and, on a surface like clay, that can make for some seriously pretty tennis.
But, for all the positives, the Romanian still lacks a signature win. While that alone doesn't make a career (ask Sloane Stephens), it's difficult to seriously consider Halep as a Grand Slam challenger when she has yet to beat recent major champions. Granted, she has played Williams only twice since her career breakthrough in Rome and has yet to play an absent Azarenka. In tennis, you can only beat the players in front of you, which made the encounter with Sharapova that much more important.
For a set, the Romanian appeared immune to the pressure, threading the needle on key points and taking advantage of the Russian's erratic play to make the set go by in a flash. When Sharapova raised her level, however, Halep not only failed to respond in kind but fell back, a troubling sign for a player who has proven she can beat nearly everyone else. Had she not mounted a minor 11th-hour comeback in the third set, she would have been dealt a thoroughly resounding defeat.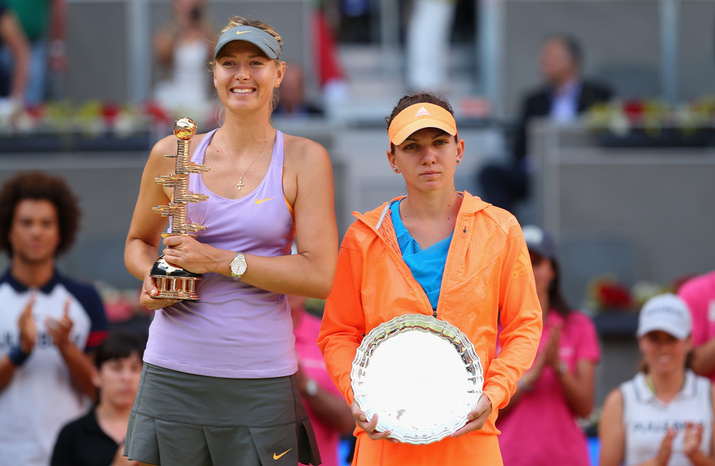 Instead, there was something for everyone to take from Madrid. Sharapova showed her grit, Halep showed she could push the best, and everyone goes home with more questions to take with them to the next week in Rome. Will we learn anything new there? Maybe.