What is the Future of Tennis?

Food for thought
After his unprecedented 8th Wimbledon title, Roger Federer attributed his success not only to a healthy body but to the reluctance of the younger generation to assert a more aggressive style of play. The evolution of technology, athleticism and coaching may have improved the game but has the lack of variety created a tedious predictability? What will the game look like in five, ten or even twenty years from now and what components will influence its style? If we are to avoid a one-dimensional game then ensuring we are fully aware of modern innovations that provide practical application will be crucial.
Statistics and data analysis
Despite most people's aversion to mathematics and statistics, being cognizant of its importance on the tennis court is paramount to maximizing practice sessions and fulfilling potential. Craig O'Shannessy (creator of 'The Brain Game') is widely regarded as the world's leader in tennis analytics and his study of the 2016 Wimbledon Championships revealed that an astonishing 69% of men's points and 64% of women's point were over in four shots or fewer. This startling statistic indicates that the serve, return and each players first shot account for the vast majority of the game.
Not to be outdone, IBM who serves as the official slamtracker for the Grand Slams has been providing fans with every match statistic imaginable since its inception several years ago. A recent addition for players and fans comes in the form of an app that provides players and fans with real-time analytics streaming allowing every statistic from serve percentage to unforced error rate to be instantly viewed and analyzed. Furthermore, coaches on the WTA tour are now afforded access to real-time match data through tablet devices as SAP unveiled its unique technology that provides coaches with information such as successfully executed patterns of play, opponent tendencies and basic statistics helping to optimize strategy and further propagating the importance of 'real time' knowledge.
How does this affect us? The extended points that captivate audiences and elicit excitement are merely memorable oddities. Nothing more, nothing less, and although having a diverse repertoire of shots would appear advantageous, based on statistics, they would account for very little as the first 4 shots are dominating the game. The SAID principle (Specific Adaptations to Imposed Demands) would therefore recommend that attributing at least 50% of your practice time working on serve, return and 1st ball would be a highly recommended action, although this would require a significant change in our mindset with regards to what a 'really productive practice' was to look like. Ultimately, the players who are willing to 'take the tennis, out of the tennis' appear, at least for now, based on statistical analysis, to be on the right track.
Court geometry
Human beings have gotten bigger. A lot bigger. And not just in terms of muscle (or fat!) but in height. The average human's height has increased 10cm (4 inches) in the past 150 years but more specifically the height of athletes has increased exponentially. The average top 100 male tennis player has increased 0.8 inches since 1990 while on the women's side the pattern is similar. However, the dimensions of the tennis court remain unchanged since its conception which gives rise to the question, should modifications be made? should the height of the net be raised, the court widened or the size and weight of the ball adjusted? Until such an event does or does not occur, being aware of a courts dimensions and geometry are fundamental.
For example, consider a typical player's location when preparing to return serve in relation to the baseline and how vast the differences are. Players such as Rafael Nadal often elect to stand 6-10 feet behind the baseline whereas others like Andy Murray opt for a more aggressive position close to or inside the baseline. Both have significant advantages and disadvantages in terms of time available, shot selections and natural angles. Now, in contrast, consider the current location of today's server. It hasn't changed. It is exactly the same today as it was ten, twenty, fifty or one hundred years ago. Serbia's Janko Tipsarevic (career high #8) was atypical as he experimented with standing wide on the ad court (close to the singles sideline) when serving as this position not only perpetuated a greater angle in the opponents service box but simultaneously opened up his forehand in addition to providing his opponent with an 'unconventional' look that caused confusion. Angelique Kerber is another prime example of someone who utilizes the full dimensions of the court with her vast array of angle shots that not only open up the court 'north to south' but also from 'east to west'.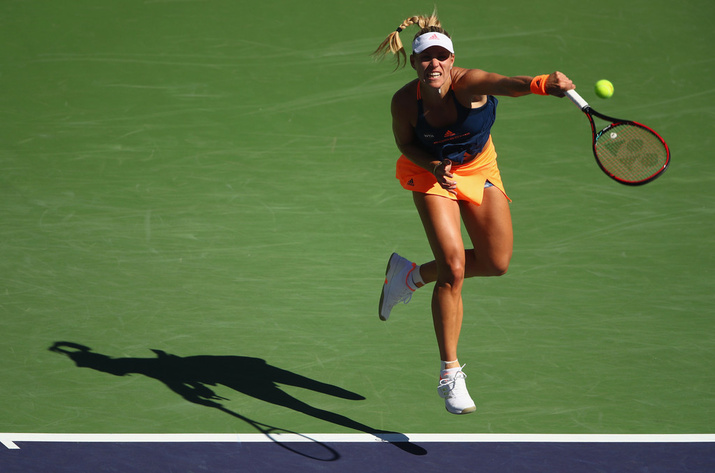 Experimenting with court positioning and angles or taking the time to observe the best players in the world will give you a better understanding of the endless possibilities available. Understanding the benefits of a crosscourt shot vs. a down the line one and how these change based on both your own and your opponent's court position is to begin recognizing the importance of geometry. As we previously learned the serve and return account for a large percentage of the game so continually looking to optimize these areas would be a wise recommendation. After all, swimming upstream when everyone else is swimming down may just prove beneficial. If you're not first you're last.
Technology
Tennis is in the 'ice ages' when it comes to technology and innovation, but like it or not, as the game becomes even more athletic, those who fail to embrace changes and adapt will be left behind. Sports such as football, hockey, and basketball have been utilizing video analysis, biometric feedback and innovative strength and conditioning protocols that not only improve a player's performance but provide coaches with pertinent information such as when a player needs rest, over-trained or injury prone.
Playsight now provides technology that radically changes how the pros can train as they are able to receive instant slow motion replays, automated line calling, 3D tactical reviews, stroke analysis, service speed and video streaming. Not to be left behind, racket manufacturer Babolat recently announced the creation of their first 'smart racket' that allows players to simply clip a microchip into the rackets butt cap that collects information ranging from numbers of strokes performed to spin rate, play time, consistency and technique. In the 21st century, knowledge is power and so being informed will propagate a better all-around athlete. After all, having a decidedly more objective view that places perceptions directly against verified scientific methods will undoubtedly yield desirable results. Former international player manager for Yonex, Jun Hirawasa noted "Many different racket shapes and string patterns have already been tried but as technology improves the most likely changes will be in the form of material. The quest to maintain control while optimizing power is always the primary concern but as technology improves, the level of the game will undoubtedly rise simultaneously".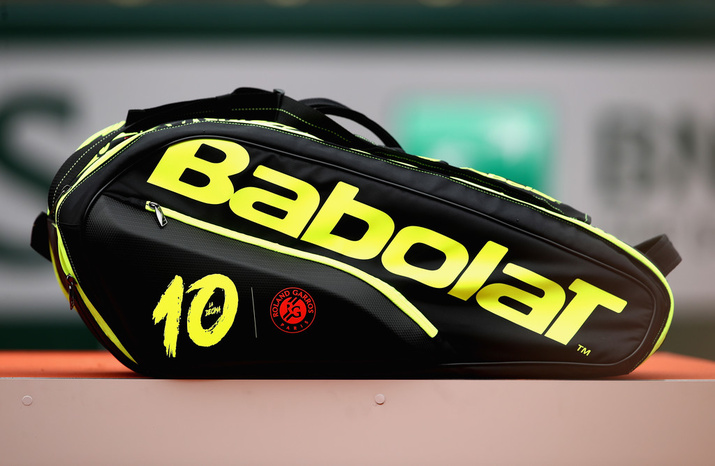 Modern applications available on the 'IPhone, IPad or Android devices such as 'Coachmyvideo', 'HUDL technique' or 'Tennis Math' provide all players with an excellent opportunity to begin implementing statistics, video analysis and data into their own games and all are available at little or no cost. Whichever impending changes occur first, embracing them with open arms will be of the utmost significance as we enter a technological revolution.
Rule Changes
A sport steeped in tradition, tennis looks almost no different to how it did a century ago. Well, aside from the fashion trends. This year's U. S. Open, however, will see rule changes in the qualifying draw as coaches will be allowed to communicate with players from the stands as well as the introduction of a shot clock that ensures players do not exceed the allotted 20 seconds between points. Stacey Allaster (USTA chief executive) noted "we're all interested in being relevant to fans. Sports have to change". Ultimately tennis needs to make changes to stay relevant and so expecting the unexpected is a prerequisite.
Fortunately, the ATP also illustrated its willingness to stay relevant when they announced their upcoming NextGen tournament that is a revolutionary competition designed to bring tennis into the 21st century by creating an event that allows the top 8 players aged 21 and under to square off using a unique new format. New rules will include mid-match coaching, relaxed rules for spectators, abbreviated warm-ups, shot clocks, no-let serving, and a new scoring system of first to four games each set. The NCAA has already made similar changes to its format in the hopes of increasing spectator interest and attendance, while the ITF has also proposed a restructuring of its tournaments beginning 2019 which will dramatically change the number of ranked professionals within the sport.
Diehard fans will argue that its current format requires no change but in order to keep pace with other sports, modernizing our game is a must. Be prepared for shorter points, on court coaching, rule adjustments, and more spectator involvement. Arguably, one of the most important characteristics of a successful tennis player is being adaptable. Now more than ever. As tennis begins its enlightenment period, utilizing pertinent training methods with modern technology while simultaneously re-imagining conventional thinking will be fundamental. Whether you aspire to be top fifty in the world, top six on your college team or number one at your club, the likelihood is that as the sport evolves, the level of competition will increase and so embracing every possible competitive advantage you can get is vital.
Mark Gellard is a Certified Tennis Professional (Pro Level), member of the United States Professional Tennis Association, Professional Tennis Registry, and National Strength and Conditioning Association. He is certified as World class fitness trainer for elite athletes and has worked with professionals such as Venus Williams, Martina Hingis, Nadia Petrova, Bethanie Mattek, Varvara Lepchenko and others.