What the First Week Has Shown Us

The first week of the ATP and WTA seasons is officially in the books, and already there are indications of what fans could possibly see over the course of 2013, based on the results at various warm-up tournaments leading to the Australian Open. Here's a look ahead, based on backward glances:
They'll make hard-court tennis look easy: The 2012 U. S. Open champions, Serena Williams and Andy Murray, have gotten their bids off for consecutive hard-court Slams off to a great start by winning their first tournaments of the year in Brisbane. With the major-winning monkey off his back, Murray could be in fine position for a dominant run in the big events on faster surfaces.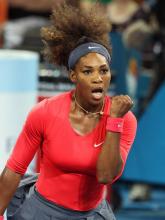 As for Williams, who's been playing at an unbelievable level over the past eight months, her Brisbane win marks the first time in her career she's won a warm-up event before the Australian Open, which she's captured five times. That's an ominous sign for her opponents.
"Baby Federer" will take big steps: Talk about a pressure-packed nickname! Grigor Dimitrov, 21, of Bulgaria has been saddled with that since bursting onto the tour. He began to make the first marks of living up to that by reaching the finals of Brisbane before falling to Murray. He's now at a career-high in the rankings at 40, and could cut that in half by year's end if Brisbane was any indication.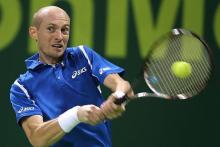 That 5 spot will be up for grabs, maybe 4, too: Granted, it was only his first tournament of the year, but David Ferrer losing early to former world No. 3 Nikolay Davydenko was somewhat of a surprise because losing early is something "Ferru" didn't do in 2012. With Rafael Nadal's continued absence due to injury and illness, Ferrer is in a good position to return to the top 4. But if there are any signs of slippage on his part, big-hitting members of the top 10, such as Tomas Berdych and Juan Martin del Potro, will be ready to take advantage.
Speaking of that top 10: On the men's side, this could be a year for the ages as far as the game's elite goes. Not only do you have your "Big 4," Ferrer and the "Big Bangers" (Berdych, Jo-Wilfried Tsonga and del Potro), but you have '13 Chennai champ Janko Tipsarevic and '13 Doha winner Richard Gasquet showing that their commitment to win is as high as their ability. Tipsarevic made his top 10 breakthrough last year after deciding to put in the work, and Gasquet's come-from-behind win over Davydenko is a good sign of where his desire level lies.
Players outside the top 10 will face a top task trying to break into it in '13.
They'll be in the mix: It's hard to predict a Grand Slam winner outside the "Big 3" of Victoria Azarenka, Maria Sharapova and Williams. But on the chance a player or two are likely to make a breakthrough you have to start with Agnieszka Radwanska and Li Na, the winners in Hobart and Shenzhen, respectively. Radwanska is nothing if not consistent with her results and Li has been a different player the past few months after teaming up with Carlos Rodriguez, Justine Henin's former coach.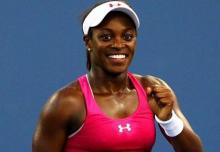 More ups and downs for Team USA: Venus Williams and John Isner were having a good run at the Hopman Cup, until Isner's knee injury. Sloane Stephens made the quarterfinals in Brisbane and has now cracked the top 30. No American males made a tournament quarterfinal.
In other words, more topsy-turvy results can be expected among U. S. players not named Serena Williams.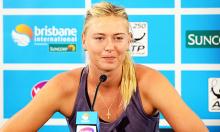 A painful process: Injuries and illness have already had an impact on tournament draws as Nadal was forced out of Doha and Sharapova had to pull out of Brisbane. It's part of the game, but perhaps the most surprising injury was that suffered by Azarenka, who had to withdraw before her semifinal match with Serena due to a pedicure gone awry.
It's all part of the unpredictability of the game, even though some things can be spotted only one week in.