Viewpoint: Novak Djokovic's Partnership with Boris Becker

Even by his lofty standards, Novak Djokovic compiled a strong season in 2013: a third straight Australian Open title, finals at three of the four majors, three Masters 1000 titles, the World Tour Finals crown, and the year-end No. 2 ranking. Virtually anyone in the ATP would be elated with that campaign.
But it was not good enough for Djokovic.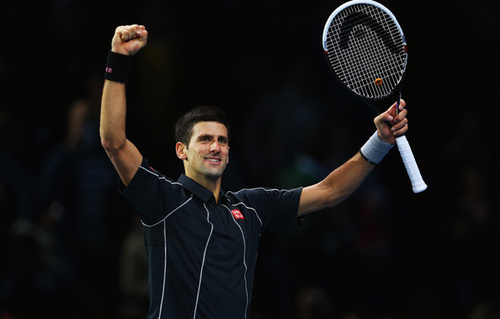 At least, that is the message that the Serb has sent by announcing on Wednesday that six-time major champion and former world No. 1 Boris Becker will become his head coach in 2014. Djokovic's long-time coach, Marian Vajda, accepted the demotion with grace and will continue to assist him in the background as part of the team spearheaded by Becker. When the Australian season begins next month, then, eyeballs will turn often to the player box from which the flamboyant German hopes to help the world No. 2 surpass his own total of major titles.
Tennis has witnessed a long history of blockbuster partnerships between players and coaches, some of which have fulfilled their expectations and some of which have not. There is no need to reach far back in time for vivid examples of each outcome. Over the last two seasons, eight-time major champion Ivan Lendl has played a pivotal role in transforming Andy Murray from perennial runner-up to the pride of Great Britain. Without Lendl's calm presence and veteran insights, Murray might have continued to stagnate rather than claiming his first two major titles at the 2012 US Open and 2013 Wimbledon.
On the other hand, there is the cautionary tale of the intersection between Maria Sharapova and Jimmy Connors. This partnership of fiery competitors proved altogether too fiery to last, flaming out like a supernova after one month and exactly one match. Sharapova may have regretted moving from the unassuming Thomas Hogstedt to the flamboyant Connors, although this story may have contained more layers than we will ever know. Still, the abrupt end to their arrangement reveals that such marquee player-coach combinations can be less than the sum of their parts. Djokovic's own experience confirms this truth, in fact. His 2009-10 experiment with former world No. 4 Todd Martin eroded his serve and confidence without adding anything valuable.
Recent history also shows that a famous coach is far from a necessary ingredient in a champion's recipe for success. World No. 1 Rafael Nadal has evolved from a natural dirt devil into a superstar on all surfaces without departing from the counsel of his uncle, Toni, and little-known doubles specialist Francisco Roig. Rather than a magic bullet from a legend of the sport's past, Nadal relied on his stable routines and unwavering resilience to conquer adversity en route to his 13—and counting—major titles. And Djokovic himself produced a sensational three-major campaign in 2011 without resorting to anyone more notable than Vajda.
Some ominous signs hover above this partnership, suggesting that it could end more like Sharapova-Connors than Murray-Lendl. Becker's personality lies much closer to the bombastic American than to the steely Czech, and he may inject more fire than calm into a player who probably needs no extra infusion of fire. Plenty of intensity already emanates from Djokovic, so he might benefit more from a calmer, cerebral voice who moderates his passion rather than stoking it.
Becker also lacks any significant experience as an ATP coach. Since his retirement, he has cultivated international notoriety by appearing on TV game and quiz shows, competing in poker tournaments, endorsing an online betting company, and keeping tabloids busy with chronicling his tempestuous love life. As entertaining as they are, those activities are not what one would expect on the resume of an elite contender's coach. One wonders whether someone so accustomed to the center of the spotlight will chafe at receding to a supporting role.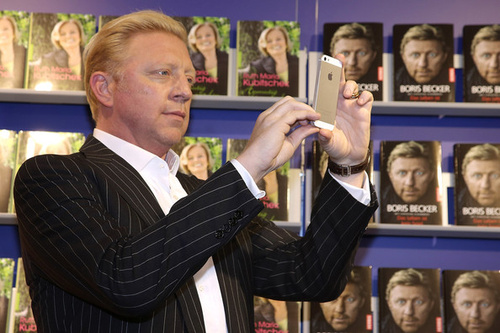 Within a month of announcing this partnership, moreover, Djokovic will begin his quest for a fourth straight Australian Open title. His spectacular history at the event will set the standard high for Becker from the outset, so anything less than a title or perhaps a finals appearance may cause Djokovic and his team to question the wisdom of this decision. Second thoughts at that stage would be premature, since these relationships need time to develop. But second thoughts would be understandable, considering the pressure that always looms over the Serb.
Only a few prizes continue to elude Djokovic, of which the most important is a Roland Garros title that would complete a career Grand Slam. The Serb has said that pursuing that crown stands atop his list of goals each season, so it is strange that he would enlist a fast-court player to guide him. Roland Garros remained the only major to elude Becker as well, and he never came as close to winning there as Djokovic already has. As with Connors and Sharapova's futility against Serena Williams, it is unclear what Becker could add to the Serb's game that would propel him over that hurdle.
All of those concerns aside, this announcement does achieve one important purpose. The rest of the ATP has received notice that Djokovic does not intend to rest on the laurels of what he has achieved so far. And there is no doubt that this relationship will be fascinating to watch as it unfolds, adding yet another storyline to a 2014 season already filled with intrigue.