Viewpoint: The Cost of Doing Nothing

Karen Helf has been a contributor to Tennis View Magazine since 2015. Her recent article, The Cost of Doing Nothing, raises awareness of the struggle of tour players ranked 100 and below. Below is a post from her Facebook page, FollowTheTours, along with an excerpt from the article originally published by Tennis With An Accent (www. tennisaccent.com). Karen will continue reporting this story as it unfolds. Podcasts hosted by Tennis With An Accent are planned to share players' stories and updates.
DEAR FRIENDS (Please Read) - We are all struggling in our own way, some more than others. If you know me, you know what tennis means to me and have experienced (sometimes ad nauseam) and my passion for the sport. I have written an article that highlights a human problem. In all industries, people at the bottom do not get paid what they are worth.
I have long felt that players (not top brass like Federer, Maria, Rafa, Serena) rather those who create the base of the pyramid had no voice. I never felt good about it and with the current state I feel complicit doing nothing. I don't have the funds or power to make that change happen, I can use my voice. I can no longer sit on the bench.
SO… I ask you to ACT for the sake of these primarily young people. Please POST, SHARE, LIKE, TWEET, Instagram, LinkedIn my article to raise awareness and garner support.
No. Tennis is not unique, and I mean what I said. When this is over, industry leaders, politicians, the uber-wealthy will be asked, "Where were you?" The answer - sitting on the sidelines watching or hunkered down behind castle walls will not be sufficient. Liking my tennis page, FollowTheTours also helps. Note my page is NOT monetized.
Lastly, taking action has spiked my motivation and energy level. I wake up with a heightened sense of purpose. Just days ago, the struggle was real. The lesson here, do something to help others today. That is our purpose and in some small way, we can all do that. I promise you will feel better.
Be safe, be well, be kind, take care of yourself…look after others in whatever way you can.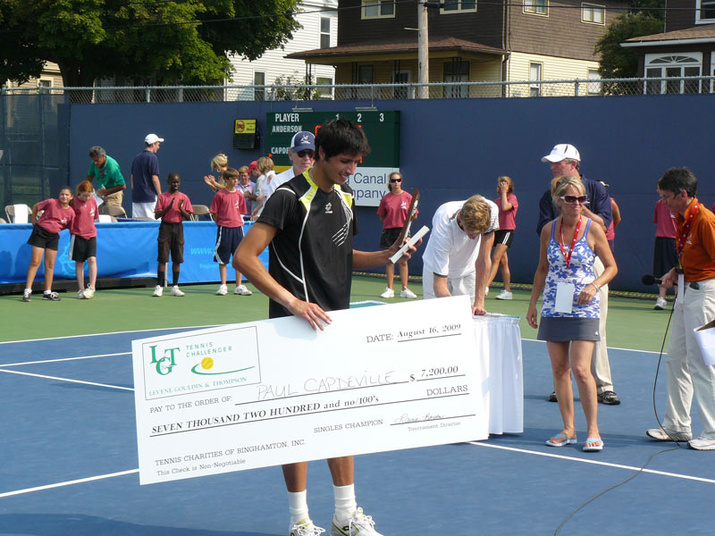 The Cost of Doing Nothing
Coronavirus play stoppage has torn open a festering wound that is now a tennis crisis, low to no wages in the lower ranks. While press frequently highlights financial titans, Serena, Naomi, Roger, and Novak, the stories of those below are rarely told. In recent weeks, Patrick Mouratoglou and Georgian world No 371, Sofia Shapatava have joined a conversation championed by Vasek Pospisil. Pospisil, a player council member, aired his concerns openly back in August 2019. The current world No.93 spoke up as he grew increasingly concerned about peers losing money or just breaking even. April 7th, Patrick published a plea to industry peers on his Facebook page urging immediate action. Shapatava launched a petition on Change.org seeking support from the International Tennis Federation (ITF), Association of Tennis Professionals (ATP) and the Women's Tennis Association (WTA). Last check the petition had 2000+ signatures. Americans Roddick, Isner, Rubin and former No. 9, Russian Chesnokov have also been vocal.
The long-term impacts may damage the sport indefinitely. Players and parents are watching. Fans are signing Shapatava's petition awake to the reality that ~80% of these professional athletes do not make a living wage. Unlike most professional sports, tennis players do not receive a salary, contract or bonus. Players rely on prize money and endorsements to survive. Competing also requires a significant self-funded international travel budget. This sheds new light on meltdowns and smashed racquets when young players fail to convert a breakpoint. A point could mean financial ruin when their hopes of advancing to the next round disappear.
This story resonates in the public eye now more than ever. How the tennis world does or does not respond will not be forgotten. Should the tours lose players beyond the top-100, events may not have enough players to operate a full draw. As the tours age, will the Halle and Queens Club tournaments be able to co-exist on the same tour dates? Currently, 26% of the WTA top-100 are 29+ years old. That number jumps to 41% for the ATP. Without a healthy dose of new blood, the future of the sport may dry up. Will the tours consist of only wealthy but not necessarily the best athletes causing the elitist stigma to grow? My sincere hope is no.
Tournaments, tennis institutions, broadcasters, and sponsors make money off the backs of players. The reality of COVID-19 has CEOs forgoing salaries to keep employees afloat. Surely tennis has the conscience and the wisdom to respond. The typical tennis calendar allows little time for the reflection needed to facilitate a change of this magnitude. The virus mandated break provides that opportunity. Short term, tennis leaders may save the dreams of the current young generation. Long term they may save their own future.
Multiple chiefs make the tennis money trail complex. That aside, there are straight forward viable options. When players are in a draw, they are "figurative" tournament employees. Should each tournament be required to pay a percentage of proceeds to a player fund? Has the crisis created a sense of urgency to change prize money structure now? Could a nominal flat fee be added to each ticket with the proceeds going directly to a player fund? Maybe.
What if the industry agreed to support 900 professional players from each tour? Those ranked 100 or above would not receive supportive funds. Let's also knock out players like Bethanie Mattek-Sands and Andy Murray who are currently ranked 359 and 129. With player longevity, a net worth exclusion should apply as well as considerations when players receive funds from national programs like the Federation Francaise de Tennis (FFT). Let's assume a combined count of ~1800 WTA and ATP players could qualify for 50K annually. This data model requires an annual budget of $90 million. Note, my numbers are purely hypothetical.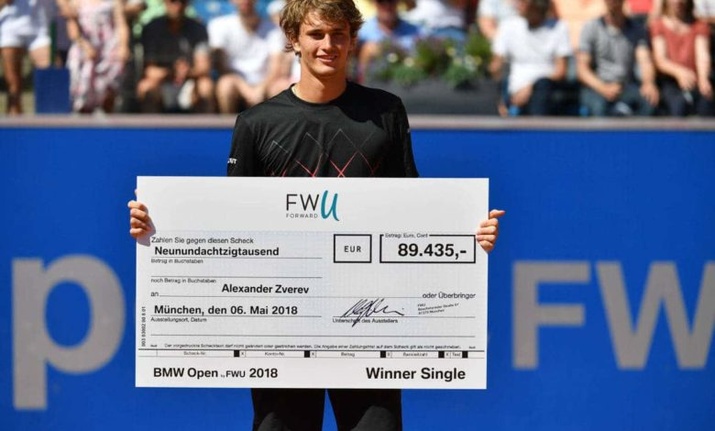 So. Let's do the numbers…they don't lie.
The Tennis Industry Association (TIA) reported, "the U. S. Tennis Economy was worth $5.94 billion in 2015, up from 5.73 billion in 2014." This number is a broad consolidation of more than the professional tour but, it is a significant data point. What if 1% of industry-wide proceeds went directly to a player fund? Using only US 2015 numbers yields about $60 million. On an international scale, perhaps only a .5% contribution would be needed.
According to an Open Court feature, "A new tax filing by the AELTC reports that for the fiscal year ending July 31, 2018, the tournament generated £256.7 million ($336.3 million US) in revenues. It reported £39.7million in pre-tax profit ($52 million)." If we use a 2% contribution model for the slams, the SW19 event could contribute, approximately 1.0 million.
The 2019 US Open total prize was $57,238 ,700. The event set an all-time attendance record of 737,872  fans. Add a nominal fee of $5.00 per ticket and you get ~3.7 million. USTA membership is 700,000 +. Would USTA members support a $1.00 fee increase to help players?
2018 Forbes Magazine: "Sources tell Forbes that the 2018 U. S. Open…should generate at least $350 million in revenue this year, significantly more than the Australian Open ($320 in 2017), the second-highest-grossing tennis tournament."
USTA spent $150 million to construct a retractable roof over Ashe Stadium. Other marquee events like the BNP Paribas Open are investing in dining, social media, gardens, data analytics, and stadium structures. There is a status race to innovate and compete with peers. And, it is understandable to an extent. While these things may be "nice to have", they are not absolute must-haves. A roof only "protects" revenue streams. Players generate revenue. Without them, there are no broadcast rights.
Tennis lacks a unilateral governing body. This void creates roadblocks to enterprise-wide decision making. Establishing industry-wide governance may be the most challenging task. A United Nations like council could be formed with representatives from the big players like ITF, ATP, WTA, USTA, LTA, FFT along with player representation. To establish equity, there would need to be a way to balance the player vote with the heavy weight of the institutions. Laver Cup Captain, John McEnroe has raised the need for a Commissioner of Tennis. McEnroe has called for a partnership between players and the slams.
Humble Beginnings and Realities: Early careers saw current No. 1 Novak Djokovic ranked 679 in 2004, Rafael Nadal began 2003 ranked 198, Andy Murray stood at 411 in 2005 and Roger Federer was ranked 302 at the start of 1999. It took the Big-4 a few years to break into the top-100. What if, due to financial hardship, they quit in their first or second year on tour? WTA headline maker Coco Gauff checked in at No. 686 not long ago. Serena Williams' hitting partner, Jarmere Jenkins, reached the 2006 US Open boys' doubles final and the 2008 Orange Bowl singles final but he failed to convert those achievements into an extended career on tour.
Days ago, the New York Times reported on a stopgap fund championed by the arts community, Artist Relief. Industry leaders recognized the urgent need to support artists and to assure theaters and stages would not remain empty once "normal" returns.
NYT Except: "The newly launched Artist Relief, which has a seed fund of $10 million and is actively fund-raising for more, is a joint initiative organized by the Academy of American Poets, Artadia, Creative Capital, the Foundation for Contemporary Arts, the MAP Fund, the National Young Arts Foundation, and United States Artists to provide emergency grants to creators of all disciplines, art community launch." According to the website, "Artist Relief will distribute $5,000  grants to artists facing dire financial emergencies due to COVID-19…" This industry initiative born of a diverse leadership team speaks to the value of solidarity in finding solutions now.
While my hypothesis is "trite" and it only scratches the surface, it builds a case that the money is there. The conversation has reached a tipping point… Social media conversations have erupted with tennis parents voicing concerns like: "tennis is a great sport but, it should be relegated to hobby status, not a profession. Why would I encourage my child to forgo educational opportunities and job experience for this life?" No parent wants to steer their child into financial instability.
Good news, a silver lining is forming. The LTA has created a fund to loan money to players. There appear to be interest-free loans in their offer. The WTA is offering to refund some fees, and the FFT has announced a 38 million dollar support plan for struggling players. This is positive momentum, but it is still very piecemeal. How do we address the needs of players from smaller countries like South Africa, Argentina, Bulgaria, Serbia, Croatia, and Greece? The figurative up and coming; Kevin Anderson, Diego Schwartzman, Grigor Dimitrov, Novak Djokovic, Marin Cilic and Stefanos Tsitispas of the ATP.
My business world persona wondered if a private group that understands the value of investing in tennis would step up? Sure enough, April 12th, the Indian Express reported the WTA and ATP emailed players with a warning about a company called Atton & Price. The newly minted Parisian sports management company has offered a proposal to players to establish a 'Tennis Solidarity Fund.' How curious? I met with Atton & Price CEO Eric Brimberg and Legal Counsel Olivier Roumelian yesterday and I reviewed their legal documentation. Here is what I learned. I confirmed the following:
The proposal is open to WTA and ATP players ranked between 50-500. When I asked for confirmation Eric stated, "there is no financial, obligation on behalf of the players."
This is not an endorsement. It is information. Due diligence always makes sense.
The call to act has come from voices who LOVE tennis, myself included. If the industry fails to invest in the core product, the future may look very different. When play resumes, can tours thrive with only 200 ranked players? At that time, will the bottom 100 have funds to travel? While the core problem is not new and not news to some, this cat is universally out of the bag. The good news, a financial solution need not rest on any one entity rather, a collective. Now more than ever the tennis industry needs a team mentality to break down "individual" walls. Like the Coronavirus, we are all in this together and stronger together… When the pandemic settles, I believe all industry leaders will face the question, where were you? The question on the table now is which side of history do you want to be on? A classic Federer expression is "it's going to be good; I tell you." Stay tuned.