Viewpoint: Addressing Bad Behavior On The Tours
Brats in tennis are nothing new. Without naming names (or perhaps I will), and you could argue that there have been, somewhat understandably, moments in which players would reach a boiling point in the melting pot of the high-pressure situation of top-level competition, it's something that modern tennis probably could not live without. The spectacle, the passion overflowing, and the reality of it all, it's not to be underestimated what these sporting figures go through. It's not just what the spectators see, it's all the blood, sweat and tears, that goes into it all year round. That said, it doesn't mean some of the aggressive and confrontational behavior and language shouldn't be clamped down upon.
More is at stake than ever, due to the money up for grabs in tennis nowadays, there is more glory, pressure, fame, and power associated with these icons. Along with that, modern tennis players, as with sportspeople in general, are becoming ever worse at losing. Given even players of the ilk of Federer, Nadal and Murray have had to lose in their careers and have done so in a humble manner, it feels a necessary part of tennis and wider sport that all athletes need to be able to cope with. Wozniacki smashing her racket against the top of the net repeatedly in the first set of the Rogers Cup final was just another example of a lack of mental control over the situation and the missing composure needed to convert final appearances into final victories (see her six finals this year and six runners-up plates/trophies/whatever until her recent victory in Tokyo's Pan Pacific Open). See the increasing racket smashing and rude, arrogant and disrespectful on-court behavior of an ever-higher number of today's players. It certainly feels that on top of existing players who have long since had a physical need to express anger on court that there are more and more cases as the new breed infiltrates the upper echelons of the game.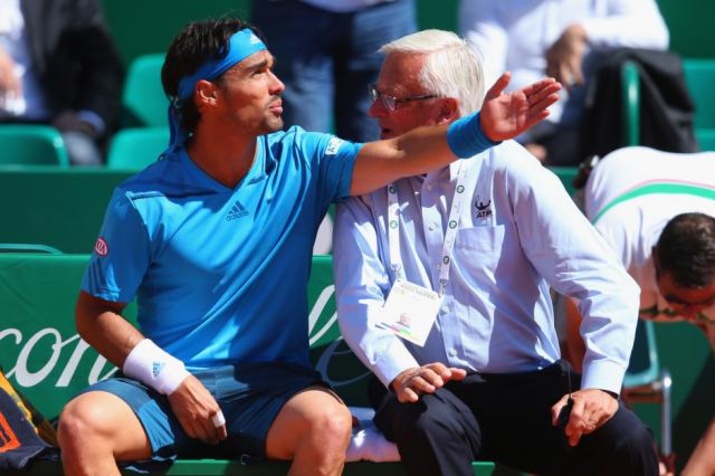 And what of Fabio Fognini who states he knows he is a bad boy and embraces it. If he knows, is it not a possibility to seek help to calm his character that clearly diminishes both his standing and his potential success at professional tennis level. He is on a stage where such behavior doesn't only seem childish but does nothing to advertise the sport. The US Open witnessed a great run from one of its own in Coco Vandeweghe, but her reactions to being down and losing were anything but gracious and again the racket smashing made her whole run seem a little less brilliant. No article on the topic would be complete without mentioning the naturally gifted Nick Kyrgios, but there are too many factors relating to him to explore briefly.
Tennis players make a LOT of money. The ones at the top make millions a year, JUST from their on-court accomplishments alone (not to mention the mind-blowing figures of money thrown at them for sponsorship and adverts and so on). So, should there not be a certain respect, a certain decorum that acknowledges their position and their iconic status - something representative of their understanding how those they influence can mimic behavior, that they are not only heroes but examples of how to live life? Tennis needs strong role models who lead the way. The players not at the top make a lot of money too. The ones outside the top 100 can make a living that way. Of course, getting to 200 in the world is not easy, as that means a player is in the best 200 in the world. Just do the math on the world population and surely, it's an impressive feat too. The point is, if Roger Federer who smashed rackets as a teenager can stop for the most part (he does occasionally have a tantrum), if Nadal can never ever smash one because his coach stated when he was a child that if he ever did that they would be finished, if those players can have the discipline and mental focus and not be violent and channel the frustration of some moments into improving their play in the following points, is that not what should be trained, encouraged and implemented on a much wider scale?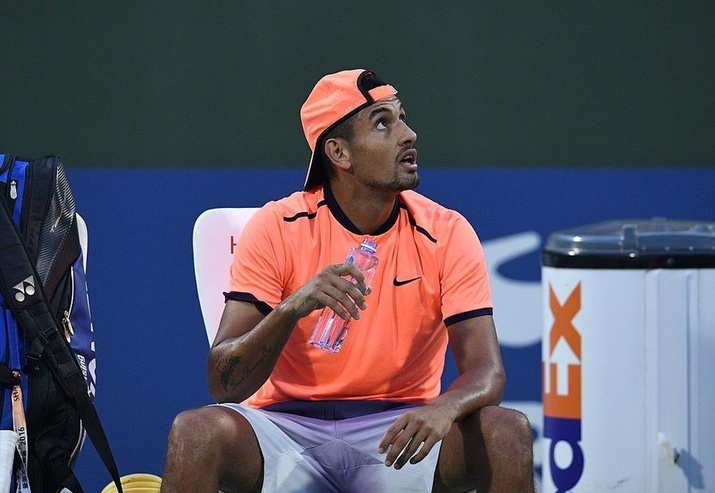 Brats stating that they make good money and hate the sport, that says they'll keep doing it and hang up their rackets and never need to work again by 35 (see Bernard Tomic in his post-Wimbledon loss interview, later he stated that he tanked in that match), those throwing words at umpires like petulant children and smashing to destroy rackets (because they arrogantly know only too well that they have another eight rackets in their kit bag at the side of the court) need to be made examples of. Tennis is moving forwards, but just as red cards are given in soccer, more than a simple code violation (or even small fines) that mean very little to those players is needed. It is not leading to a tightening up of violent and disrespectful conduct on court. The yellow/red card system of football could be of great benefit to tennis. Yes, we want to see the passion, but we also want to see rules adhered to and not ego and temper taking over. With cards, subsequent bans, and larger fines this behavior might start to decline.
Do sponsors support their charge's behaving in such a manner? Do they appreciate having their products smashed just to advertise (and how is it more of an advert anyway?)? Do they condone such an example to the rest of the world that could potentially get further into the sport, and what of the tennis federations and associations that could stamp this behavior out, and do very little? Of course, it's necessary to express oneself in the simmering experience of top-level tennis, but violent conduct needs to be curtailed before it gets out of hand. Tennis is evolving, rule changes are being brought in, the subject of equal pay has been addressed and there is a fierce new generation of talent. But now is the time to make sure tennis doesn't become just another modern spectacle that surrenders its very essence in order to entertain. It can and always has entertained, but it doesn't need to dumb down or reduce what makes it so unique, what makes it such a fascinating and compelling sport, both from a mental and physical viewpoint.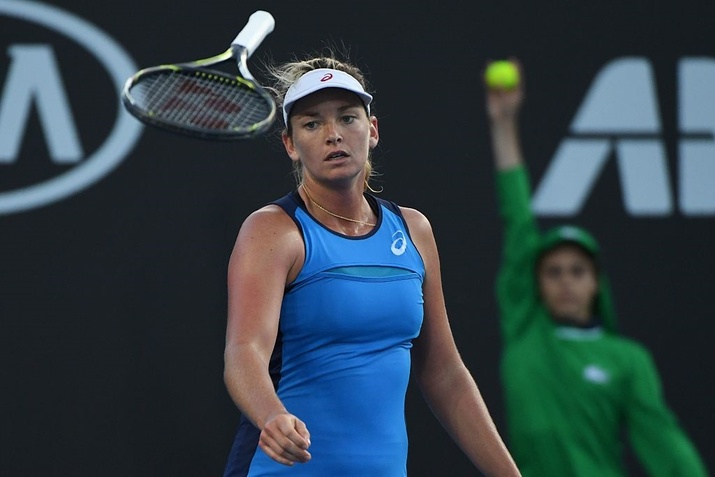 There is often music at the 90-second changeovers, in which on the ladies' tour coaches can also attend their players on court. Now there is the imminent trial of sets to 4 games and quicker gaps between points, crowds that can move as they please in between points, etc. However, the evolution of tennis needs to be careful. It isn't just Wimbledon that has maintained some tradition and class over the years. Other tournaments have too. There is always going to be a need to move sport and how it works forwards with the times, but it would seem tennis is entering a tentative phase as the coming years prepare folk for the departure of possibly three of its greatest ever contenders (Serena, Roger, and Rafa). The potential to descend into a brattish tennis society with worse behavior on court than ever seen would not protect the best interests of tennis.
We love tennis. As with anything, it isn't perfect and never will be. We simply need to protect its image, enjoy the here and now and ensure its future as it inevitably evolves into something slightly different. Society, in general, seems to be slipping into a less disciplined and respectful place. If tennis were to go the same way it would be a shame.
Some of the game's current players are incomprehensibly wonderful ambassadors of the sport. They are unlikely to vanish once they hang up their rackets. It would be good however to think that whoever the current batch of best players is, and whatever period it may be, that they will lead the way and encourage others to preserve the majestic originality of tennis and every aspect that makes the ATP and WTA tours such a privilege to observe year in year out.