Vesnina Claims Biggest Title Yet Under the Desert Sun
In a three-hour battle, the two Russians Elena Vesnina and Svetlana Kuznetsova fought for the title of the 2017 BNP Paribas Open tennis tournament. 15-seed Vesnina snatched the title from her 8-seed compatriot in three long sets, winning 6 (6)-7, 7-5, 4-6.
The match had many ups and downs, Kuznetsova not only winning the first set, but reaching a 4-1 lead in the second, and 4-2 lead in the third.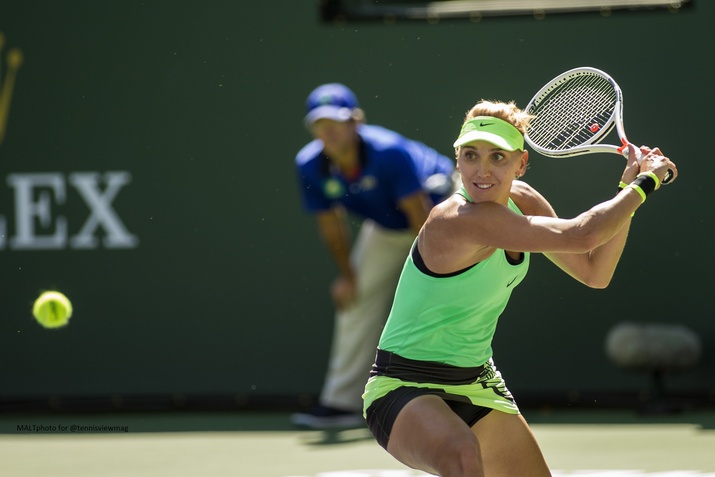 At press, Vesnina explained that "And I always keep coming back. I stick there, you know. I was just not giving anything, you know, that moment. I was just – I didn't thought about, like, the end of the match. I was just thinking about how to kind of get back into the game."
Her mental game was as strong as her physical one. When her body did finally begin to fatigue, her mind protested: "I was, like, come on, don't think that you're tired. Maybe this is the only chance you can get in your life, you know, and you're thinking that you're tired? Just forget about that. Just fight and don't think about tiredness and about anything right now. Just play."
Vesnina looks forward to the confidence that this win will bring to the rest of her season. She sees her title here, her biggest singles one yet, as a sign of encouragement for other players ranked below the top 10 who can point to her win as proof that you can play up consistently through a deep run and take home the trophy. The trophy, incidentally, was taken away from her in the middle of the press conference, by tournament officials who interrupted her to say that they need it courtside for the men's match. The tournament only has one actual trophy on site and when the men's final was at 4-4 in the second set, they drew a clear line of their priorities.
Kuznetsova was downtrodden after her defeat, her third finals loss at the tournament. She cited Vesnina's aggression as the determining factor. "Today it wasn't like other night when I played Pliskova, I was playing great. Now, to play day match, it's a bit different. I couldn't figure out a lot the wind and stuff like that. But, still, I give a lot of credit to her, because she was aggressive. If she wouldn't, she didn't have any chances to play. So, I had to go to be more inside of the court, and I couldn't do it." Asked if she pictured Vesnina ascending to the top 10, Kuznetsova responded that she can see that possibility if Vesnina keeps up the consistency needed at every match to make the deep runs.