Venus, Serena Set Up an All-Williams Aussie Open Final

Venus and Serena set up an All-Williams Australian Open final after the two legends won their semifinal matches on Thursday.
In the first women's semifinal, two Americans met as unseeded Coco Vandeweghe faced 13-seeded Venus. And it was the veteran who prevailed after a hard-fought 6-7, 6-2, 6-3 battle.
There was power on display from the beginning as the two sluggers ripped groundstrokes from the baseline. Both players showed signs of early nerves but after a number of errors by Venus, Vandeweghe struck first with a service break in the opening game. Any nerves were quickly erased as each player found their groove in the second game and it was Venus who broke back to even the set at 1-1.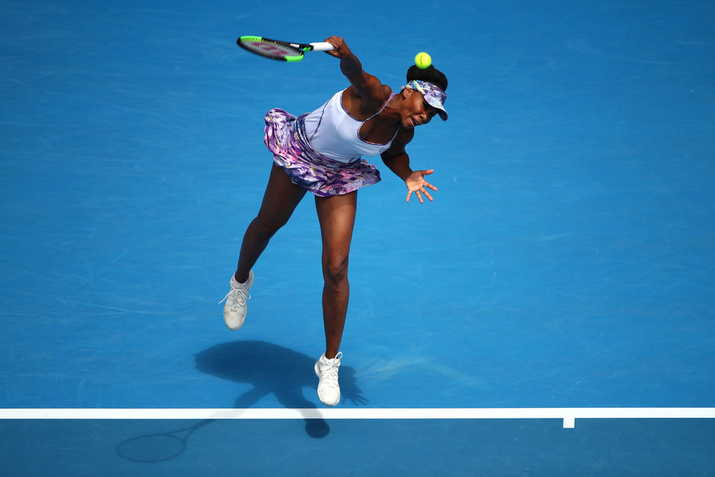 As both settled into a rhythm, neither could find an advantage and the set advanced to a tiebreak. There, Vandeweghe became the aggressor and ran out to a large lead and never looked back as she took the first set.
In the second set, Venus exhibited an elevated intensity level and quickly gained a sizeable advantage, frustrating the 25-year old. She never took her foot off the gas and rolled to take the set and even the match.
Williams kept the momentum push in the deciding set gaining an early service break. Despite signs of frustration, Vandeweghe would fight to break back but Williams kept her at arm's length and closed out the match with another service break. After taking match point, Venus appeared stunned and was overjoyed as she covered her face with her hands.
She was elated after the victory, "Everyone has their moment in the sun," she said. "Maybe mine has gone on a while but I'd like to keep that going. I got nothing else to do."
To do so, she will need to defeat her sister who had an easier day on the court in a 6-2, 6-1 win over Mirjana Lucic-Baroni.
Serena overpowered the Croatian who had a tremendous run in Melbourne. Williams attacked Lucic-Baroni's serve breaking five times in the match that lasted just 50 minutes. Lucic-Baroni won just 3 points on her second serve.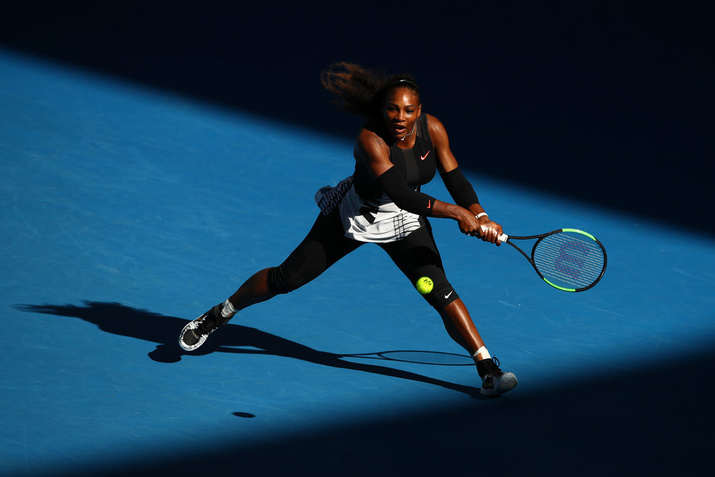 Williams applauded her opponent afterward and later stated, "Honestly she's an inspiration, she deserves all the credit today," she said. Lucic-Baroni's struggle and journey from when she was a child prodigy in the late 1990's to today, have been well-documented.
The results will set up Serena against Venus at a grand slam final for the first time in eight years. It will be a must-watch match from not only a competitive perspective but from a historical one.
The younger Williams sister put the encounter with Venus into perspective, "For us both to be in the final is the biggest dream come true," she said. "She's my toughest opponent, no one has ever beaten me as much as Venus has. I just feel like no matter what's happened we've both won. It is definitely 100 percent the best-case scenario that I could have ever dreamt of."
The two sisters will battle for the Australian Open championship on Saturday. Serena holds a 16-11 career head-to-head record against Venus and the last time they met was in a competitive quarterfinal at the 2015 US Open in New York. A win would give Serena her 23rd grand slam title, which would pass Steffi Graf for most in the modern era.