Two Paths, One Destination: The Women's Semifinals at Wimbledon

For just the second time in the Open era, both women in the Wimbledon final seek the first major title of their careers. World No. 23 Sabine Lisicki and world No. 15 Marion Bartoli have reached just one previous major final between them (Bartoli at Wimbledon in 2007). But one of them will lift the Venus Rosewater Dish on Saturday in a fitting end to an anarchic tournament.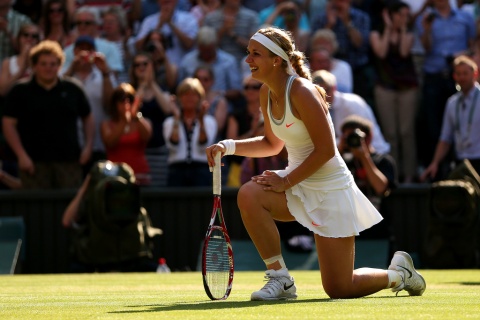 The similarities between the two women emerge immediately, despite Bartoli's distinctive double-fisted playing style. Both of them rely on bold first strikes to start points on offense, both have achieved their best results on grass, both hail from Western Europe, and both have close relationships with their fathers. On the other hand, Lisicki and Bartoli could not have traced more divergent routes to the women's final through a draw pockmarked with upsets.
Among the most significant of those upsets are two notched by Lisicki over top-four opponents. A quarterfinalist or better in her last four Wimbledon appearances, the German long has established herself as a threat on grass. She confirmed that status in the third round with a minor upset over the 14th seed, Samantha Stosur, but that success did not prepare anyone for what lay ahead. Toppling world No.1 and defending champion Serena Williams on the second Monday, Lisicki built upon that breakthrough with a comfortable quarterfinal win. She then stunned world No. 4 and 2012 Wimbledon finalist Agnieszka Radwanska in the semifinals on Thursday, a match oddly reminiscent of her victory over Serena.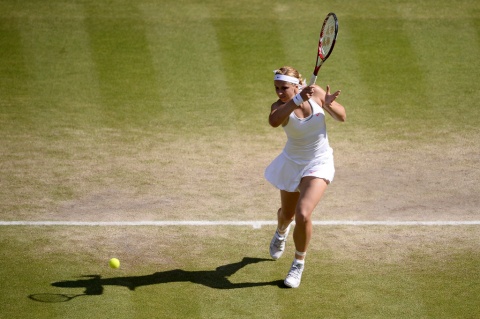 As she had on Monday, Lisicki seized the early momentum by snatching the first set, only for her form to crater in the second set. That lull offered Radwanska the breathing room that she needed to reassert herself in the match, and, like Serena, the Pole dashed ahead early in the final set. Having lost nine of eleven games from the start of the second through 0-3 in the third, Lisicki stood with her back to the wall against an elite opponent for the second time in three matches.
Yet she again refused to buckle on the brink of defeat, surging back to knot the score and then holding firm on her serve late in the set. Twice Radwanska stood within two points of victory. Thrice Lisicki held serve to stay in the match. Neither woman gave an inch until 7-7, when Radwanska fluffed a backhand volley to put one of the tournament's most compelling matches on Lisicki's racket. Last year's Wimbledon champion could not escape that situation on Monday, and neither could last year's Wimbledon finalist on Thursday. If the German wins the title on Saturday, her serve will go down as the key shot of Wimbledon 2013.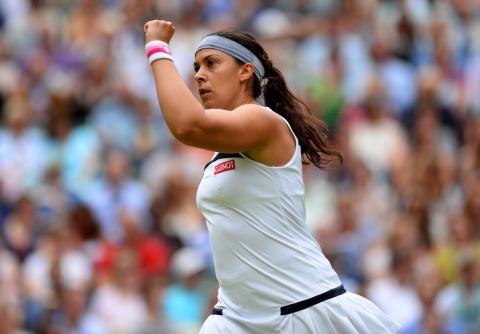 Whereas Lisicki has defeated three top-15 opponents en route to the final, Bartoli can win the coveted Wimbledon crown without facing anyone in the top 15. Also in contrast to Lisicki, she has not lost a set in the tournament or even played a tiebreak. The first semifinal breezed past in efficient fashion as Bartoli thrashed Kirsten Flipkens for the loss of only three games. Her only real brush with danger this fortnight came when Sloane Stephens served for the first set in their quarterfinal. Whether she wins or loses on Saturday, Bartoli will return to the top 10 in a stunning volte-face from the struggles that had beset her season. She had not reached a final since last August, and she has not won a title since 2011, but none of that will matter if she lifts the Venus Rosewater Dish.
The higher-ranked and the more experienced woman, Bartoli should enter Saturday as a slight favorite. Underdogs have reigned for most of this Wimbledon, however, and she has lost three of her four previous meetings with Lisicki. The latest of those losses came in a three-set quarterfinal at Wimbledon two years ago, although Bartoli did stop Sabine there in the latter's Wimbledon debut. Their other two meetings have come on clay, rendering them virtually irrelevant as guideposts for this grass final.
Since the start of 2010, the WTA has crowned five first-time major champions in Francesca Schiavone, Li Na, Petra Kvitova, Samantha Stosur, and Victoria Azarenka. It will crown a sixth debutante on Saturday in a final that none could have predicted. Normally the bastion of tradition and predictability, Wimbledon has shown a whim for the perverse this year more typical of the other European major.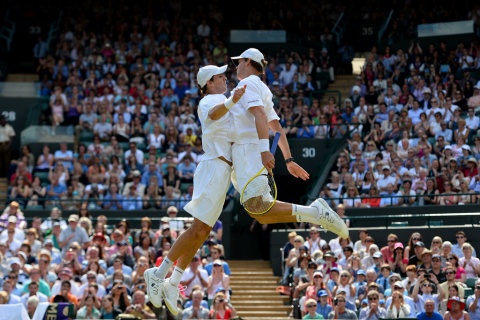 While some things change, others stay the same. Still the best team in men's doubles, Bob and Mike Bryan survived a five-set battle in the Wimbledon semifinals to move within one victory of a stunning feat. If the twins defeat Ivan Dodig and Marcelo Melo in the doubles final, they will hold all four major titles and the Olympic gold medal simultaneously, an unprecedented feat. Moreover, the Bryans could complete a calendar Slam at the US Open by following that victory with a title defense this fall. American men may have fallen off the radar as singles contenders, but Bob and Mike continue to fly the Stars and Stripes deep into major doubles draws.