Turning the Tide and Reversing Momentum to Take the Lead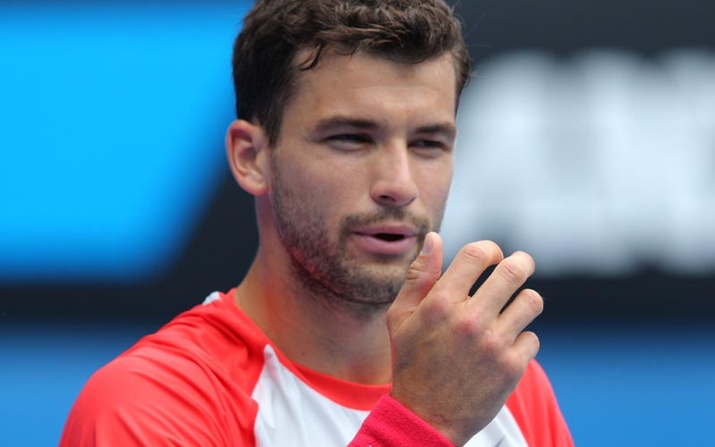 Every recreational player has felt the moment of panic when a lead slips away. What matters is not that it happened, however, but how the player responds. While former ATP star and ESPN commentator Brad Gilbert suggests slowing down the tempo, current top-10 woman Angelique Kerber supports a more aggressive response.
"When you're winning, go faster and keep the tempo. When the lead is starting to slip, like you've been up 4-1 and now you're down 5-4, slow down and try to make it last longer, forcing your opponent to think a little more. Also, I see a lot of club players forgetting to breathe! Don't hold your breath and get red-faced. Breathe, calm down and think." –Brad Gilbert
According to Gilbert, recreational players often start to rush when adversity strikes. Increasing the tempo may help a player build momentum, but extra time to think helps to turn the tide when an opponent has the edge. Recreational players should think about what put them in a winning position initially, or try to break down the sources of the opponent's success. Simply remembering to breathe and stay calm can reap huge rewards, for it is easy for recreational players to lose control of a situation as their emotions unravel.
Instead of this measured approach, Kerber prefers to raise her intensity and fight with as much fire as possible. Like Gilbert, she acknowledges the importance of staying focused in these situations. But, rather than thinking about the opponent's tactics, Kerber steels herself to concentrate only on herself and her game.
"It's pretty simple, take time to analyze. If you listen to the best coaches in the world, whether it's tennis, football or basketball, they will constantly talk about the success that they're having and analyze what they're doing to achieve success." –Ryan Harrison
Both Gilbert and Kerber have enjoyed sparkling successes on the ATP and WTA Tours, respectively. So have several other players with whom Tennis View spoke on this topic. Think about which approach might work for you when you next find yourself in this position.
"Your options depend a lot on the kind of player you're facing. For example, if I'm trying to turn a match around against a Spanish player, I'll try to get to the net more because they tend to play from the back of the court. It's important to try a lot of different things so you give them something new to think about—for example, playing close to the baseline, maybe even playing well behind the baseline, and hitting with a lot of spin."
"You have to understand why the situation changed. Maybe you lost your concentration, or your opponent changed something in their game. There are a lot of possibilities. But it is always important to believe in yourself, think about what you want to do to get the momentum back and commit to a plan. If your opponent can win four games in a row, you can do the same."
"You have to go back to what you were doing well at the beginning and figure out why you had the momentum back then. You were leading for a reason, so you need to take confidence from that, relax and get back to that place mentally. Maybe you had been doing something to unsettle your opponent, but as they started to claw the lead back, you tensed up and you haven't been thinking clearly for a few games."
"Take a step back to think about what's gone wrong. The momentum often switches quickly when you're playing a very aggressive opponent who makes lots of errors one minute and hits a string of winners the next. Try to think about solutions to get the match back on your terms. Maybe you need to get more first serves in by taking the pace off the ball or maybe you need to fight fire with fire rather than focusing on consistency because you're getting hit off the court."
"The biggest thing is that you try to evaluate what's happening. Ask "What was I doing that was successful? What has changed and what are they doing which is successful now?" Also, having set routines really helps to keep a cool head and think through things mid-match. You know that you're going to go to the change of ends. Sit down for
90
seconds and spend
30
seconds evaluating it,
30
seconds planning your next plan of attack and the final
30
seconds planning your execution of that plan."
This article is from the Mar/Apr 2014 - Stan Wawrinka issue

SOLD OUT

Subscribe now and you'll never miss an issue!