A Tournament of Champions, Plural

While the ATP continues to shine through its Golden Era of men's tennis, the women's game struggles to wrest the title of "Joke by Comparison." Without the rivalries and Grand Slam oligarchies, the WTA Tour is constantly picked apart not only for what it lacks, but also what it does have. As the 2013 comes to a staggered close, those who nay-say the WTA put aside their typical gripes relating to grunting and prize money and set their sights on the WTA Tournament of Champions.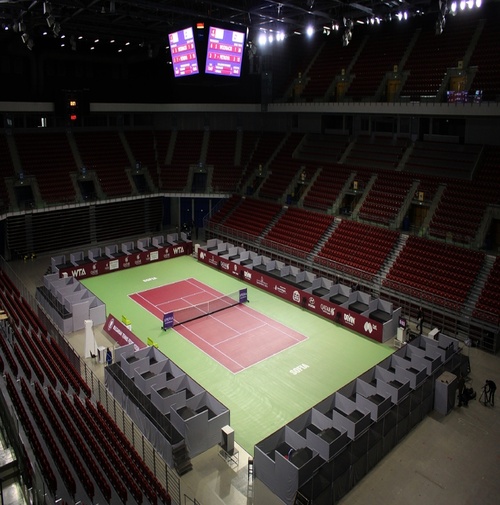 A second-tier year-end championships, the Tournament of Champions is in its fifth year (its second in Sofia, Bulgaria) and features the top six women who have won an International WTA title but have not also qualified for the Year-End Championships in Istanbul. The final two spots are discretionary wildcards to round out the eight-woman field, and the title will be decided similarly to how it was in Istanbul this past week, in two round-robin groups followed by a two-round knockout stage.
By its very definition, the Tournament of Champions does not and cannot include the best in the game. But it has deviated wildly from its initial mission statement, which was to be a place to show off up-and-coming talent of the Tour's burgeoning next generation. However, those players are rarely the ones winning International events, and the Tournament of Champions has been just as likely to feature established veterans and journeywomen like 2011 finalist Anabel Medina Garrigues, doubles specialist Hsieh Su-Wei and two-time semifinalist Kimiko Date-Krumm as a young teenager on the rise.
How the tournament distributes its wildcards also has attracted controversy. As the only WTA-level event contested in Bulgaria, the tournament has given one of its two spots to Bulgarian No. 1 Tsvetana Pironkova. A dangerous floater who has reached the second week of Wimbledon in three of the last four years, Pironkova has reached only two quarterfinals all year, both at International events. Former French Open champion Ana Ivanovic is another perennial wildcard recipient. Of her three appearances at the Tournament of Champions, the two-time winner has "earned" her spot only once, winning Linz in 2010 to directly qualify for the event.
As a tournament with an apparent identity crisis and a veritable "Franken-field" of players, why should tennis fans pay attention to it?
The viewer tuning in to the Tournament of Champions will not find many young up-and-comers, but they will find the most notable young up-and-comer in Simona Halep. The 22-year-old Romanian is in the midst of a career year, winning five titles on all surfaces (clay, grass, hard, indoor hard). The top-seeded Halep is accompanied by Ivanovic and Samantha Stosur, two former major champions who ironically help the tournament live up to its name. With the French No. 1 Alize Cornet joining a trio of talented Russians in Maria Kirilenko, Elena Vesnina and Anastasia Pavlyuchenkova, this field may be the strongest in tournament history.
It can be difficult to get invested in something that feels preordained. As well as the rest of the field was playing in Istanbul, a Serena Williams victory was always in the cards. The gap between she and her closest competitors is simply too wide at the moment.
By contrast, the Tournament of Champions boasts a field of rather evenly matched combatants, each with something to gain or prove from a successful week in Sofia. More importantly, while fans may deride it, it is a tournament full of players who actually want to be there. Back in New Haven, newly crowned winner Simona Halep cited success at the Tournament of Champions as one of her main goals as the season came to a close.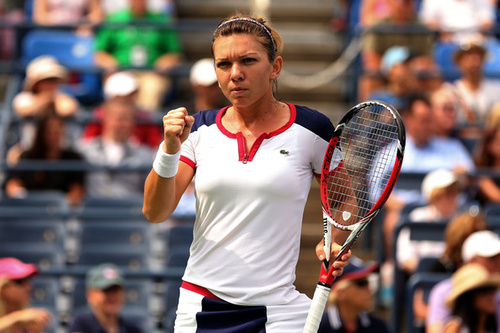 "I want just to play my best at Sofia, it will be nice there and I hope I will enjoy it," said Halep then.
Vesnina, Pavlyuchenkova and Kirilenko clearly want to participate as well. All three are Fed Cup stalwarts, yet they turned down opportunities to contest the final against Italy to instead compete for valuable ranking points. With a ranking system that uses a 52-week period, points earned now will stay on players' rankings through all of next season, which can make a difference when it comes to seeding at the major tournaments.
The Tournament of Champions may not have achieved what it initially set out to be, but that does not automatically discredit the product left in its place. The last WTA tournament of the season features eight players hungry for victory, and a myriad of potential winners. Rather than push it off as "lowbrow" or "B-List," consider the fact that the match-ups allow for compelling tennis to be played.
There is no dominating force looming above this field. In Sofia, "Champions" is plural.