Toronto Masters: Three Americans Advance

On Day 4 in Toronto, in the National Bank Open presented by Rogers, three Americans—John Isner, Reilly Opelka, and Frances Tiafoe—are into the third round.
If all three Americans win, they will be the first American trio to reach an ATP Masters 1000 quarterfinal since Andre Agassi, James Blake, and Andy Roddick at 2004 Indian Wells.
The last American trio to reach the National Bank Open quarterfinals was Agassi, Jim Courier, and Todd Martin at 1999 Montreal.
The 6'10" Isner, age 36, will take on fourth-seeded Russian Andrey Rublev, age 23. Isner is on a seven-match winning streak and leads the head-to head 2-0. Isner owns 16 ATP titles, including six at Atlanta, four at Newport, and two at Winston-Salem (all tournament records).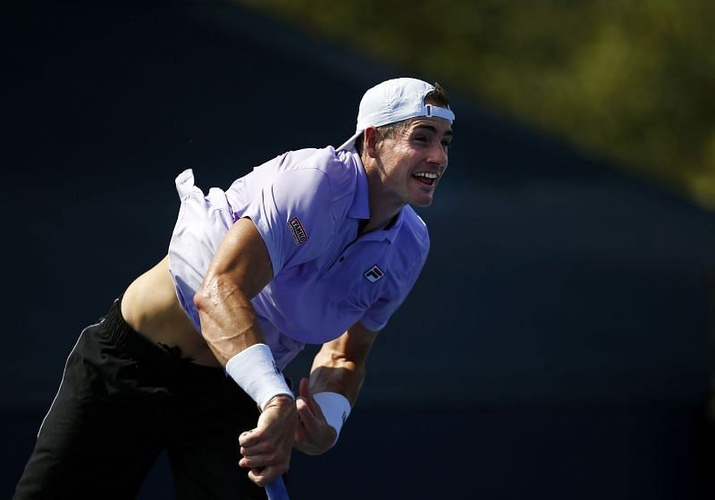 The 6'11" Opelka, age 23, is ranked a career-high of world No. 31. Seeking a third ATP Masters 1000 quarterfinal, he will face Lloyd Harris, age 24, of South Africa, who is ranked a career-high of world No. 49.
Lucky loser Tiafoe, age 23, world No. 52, will face the 11th seed Gael Monfils, age 34, of France. Tiafoe leads the head-to-head 1-0.
Last night, Tiafoe defeated the 5th seed, Canadian Denis Shapovalov, 6-1, 6-4 without facing a break point all match.
Earlier in the day, Canadian Felix Auger-Aliassime, the 9th seed, lost to Dusan Lajovic of Serbia 7-5, 6-4.
It was a tough day for the Canadians in their home tournament. In their press conferences, both men mentioned the windy conditions.
Auger-Aliassime said: "Yeah, when I started, I didn't feel like the conditions were easy. A little bit windy, and, you know, the ball flying a little bit off my racquet.
"Sometimes the wind is turning a lot on center court. Not sure which way it's going all the time. Then just makes the ball tough to control. "
Shapovalov said: "I just felt uncomfortable out there. It was really windy."
On his serve, Shapovalov felt his rhythm was off. "The wind doesn't help. You know, as least when you're uncomfortable, if it's like still conditions, then at least, you know, you're kind of more patient and you feel like you can get into it. But when it's swirly like this, it's so tough. It's tough to ever feel good, you know."
Both Shapovalov and Auger-Aliassime will be playing in the Cincinnati Masters next week.
Auger-Aliassime said: "It's nice to go deep in tournaments, of course. And when you don't, then, you know, you try to use that time to train and to get ready for the next one. That's what I'll do."