Top-Five Dark Horses in US Open Men's Draw

5.) Grigor Dimitrov
After reaching the semifinals at Wimbledon in 2014, the Bulgarian began to realize the expectations and pressure that come at the top of the game. In that semifinal match, he went toe-to-toe with Novak Djokovic in four sets, and nearly extended it as he had 3 set points to force a fifth but could not take advantage.
After a good 2014, Dimitrov began to experience a hangover and rapidly fell down the rankings. Throughout the next two years, he faced a lot of downs, unable to close out many close matches. He began to complicate his game, unable to capitalize and propel that talent to the next level.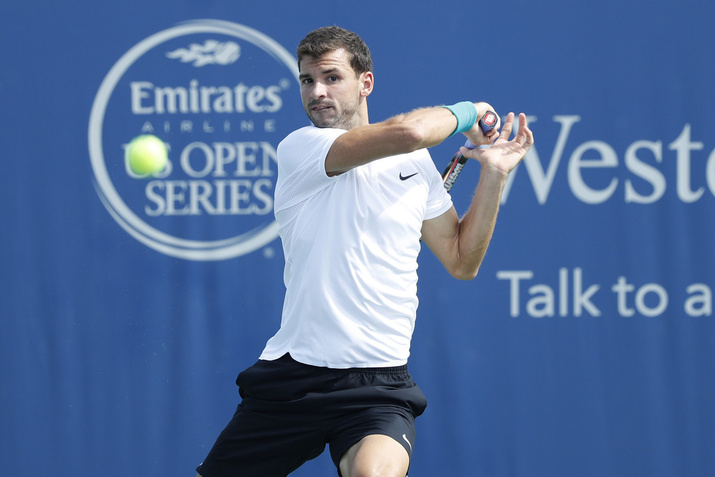 After a horrendous 2015 and a brutal first half of 2016, Dimitrov finds himself in a dark horse status. After going through a series of coaches, he is showing some great results post-Wimbledon. He appears to have simplified his game, and it has a lot more structure. "Meat and Potatoes", ESPN commentator Brad Gilbert labeled it.
In Toronto, Dimitrov made the quarterfinals, and lost in three respectable sets to Kei Nishikori, the eventual runner-up. He then suffered a disappointing loss to Marin Cilic in the first round in Rio. However, he made a breakthrough in Cincinnati, beating Gilles Simon, Feliciano Lopez, and his good friend Stan Wawrinka, to make the semifinals. Can Dimitrov continue his form at the U. S. Open, and reach the second week?
4.) Steve Johnson
Steve Johnson has certainly become a strong force this summer. Known for his amazing achievements during his college career, the American has begun to translate it into his pro career. His movement, serve, and forehand are his biggest weapons.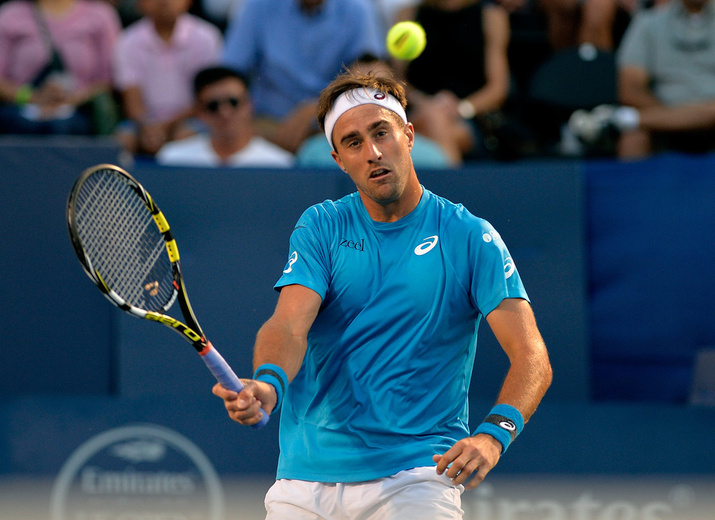 After reaching the quarterfinals at Rio, and losing to Andy Murray in three tight sets, the American enjoyed success in doubles, winning the Bronze with Jack Sock. In Cincinnati, Johnson was under pressure, on the cusp of becoming the highest ranked American. He scored a big win over Jo-Wilfried Tsonga in style, coming back from a 1-5 deficit in the second set tiebreak. Johnson definitely has the game and weapons to reach the latter stages of the Open.
3.) Gael Monfils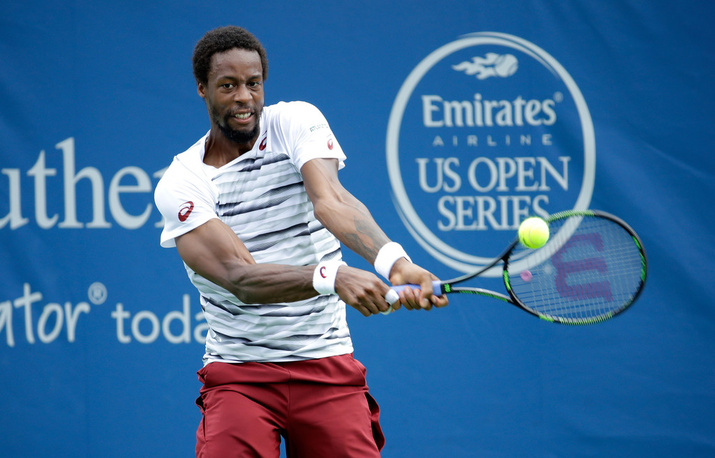 In a surprise to some, the flashy entertainer has had a really solid 2016. He has reached the latter stages of most big events. He advanced to the semis at Toronto and quarters in Rio, where he played an epic match against Kei Nishikori. The Frenchman has been sticking to the basics, winning matches with ease, using laser focus, and at the same time enjoying his tennis better than ever. Can he remain fit, and step up to beat the top players at the Open? He is certainly capable, as he was so close to defeating Roger Federer at the U. S. Open quarters in 2014. Monfils won his 6th career title in Washington earlier this summer. He is currently 8th in the race to London. The big question is how he deals with fatigue and potential injuries in New York?
2.) Marin Cilic
The 2014 U. S. Open champion showcased his dangerous game in Cincinnati last week. His serve was rock-solid, and he played the same fearless tennis that won him his maiden slam in 2014. With a new coach, Jonas Bjorkman, the Croatian is extremely motivated to continue his amazing form.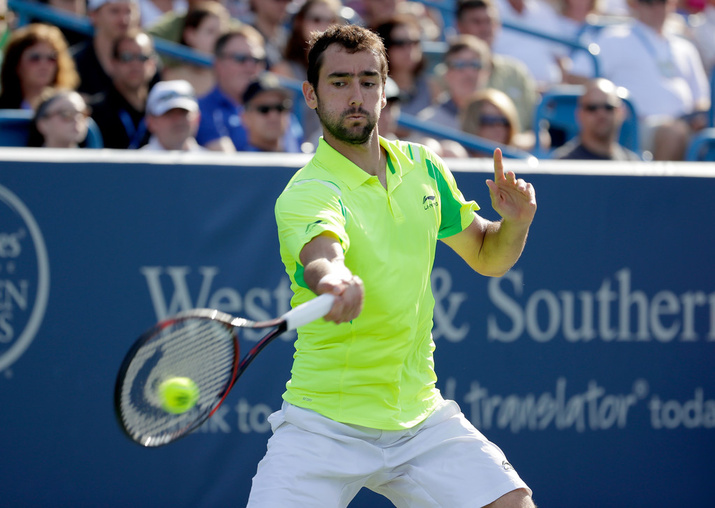 Wielding a rock solid serve, Cilic can execute his game plan very well as his opponents often have a difficult time reading the direction. He has one of the best one-two shots in the game as he gives little rhythm, and takes time away from his opponents. This aggressive approach allows him to play first strike tennis on fast courts tailored for his offensive style of play. Against Andy Murray, he was 21/21 in first serve points won in the second set. When his serve is on a roll, Cilic plays with much more confidence.
Cilic has had incredible success at the U. S. Open. He has made the second week in 2009, 2012, 2014 and 2015. Last year, he reached the semis without playing his best game. Cilic should be a contender for this event again in 2016.
1.) Juan Martin Del Potro
The "Tower of Tandil" showed what the Rio Olympics are all about. His amazing athleticism, fighting spirit, emotional reactions were all a delight to watch.
After three major wrist surgeries, the Argentinean is becoming healthy, and dangerous. His forehand was certainly at its best in over three years. Former coach Paul Annacone described it as "potentially the biggest weapon in the game".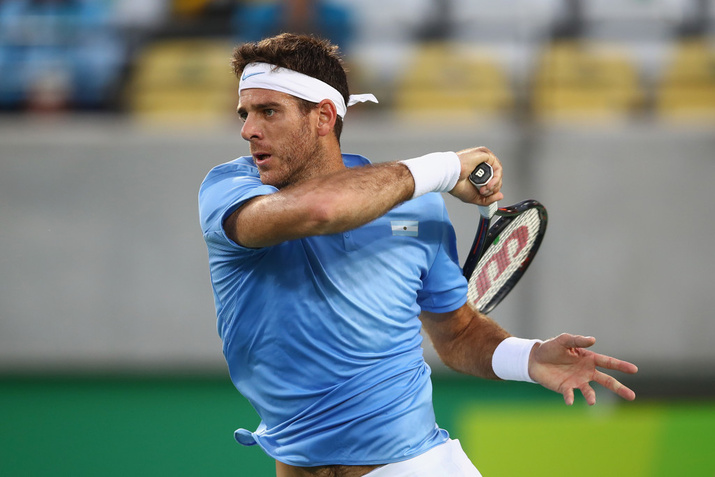 After shocking Djokovic in the first round, and battling Rafael Nadal in the match of the year, Del Potro still had plenty to give in the gold medal match against Andy Murray. After a four-hour dogfight, he won the silver medal and gave his country, and the globe, perhaps one of the best Olympic tennis stories in a while. Amazingly enough, he gets no ranking points for his efforts. However, he did earn a wild card into the Open. Juan Martin Del Potro, if fit and properly rested, will give nightmares to any top 20 players. Del Potro vs. Marin Cilic for the U.S Open final, anybody?