Thiem Takes St. Petersburg Title

Austria's Dominic Thiem is the winner of the 2018 St. Petersburg Open, defeating Slovakia's Martin Klizan 6-3, 6-1 in one hour and eight minutes.
Thiem, the top seed and world No. 8, claimed his first victory over Klizan, the world No. 65, in their fourth meeting. Klizan earned his way to the final, having taken out Fabio Fognini, Denis Shapovalov, and Stan Wawrinka.
Klizan, a 29-year-old lefty, got off to a confident start, holding at love with cracking serves, a thunderous forehand up the line, and a swinging volley winner. Thiem held as well, but it was a much closer game, with Thiem double faulting and Klizan having unbelievable feel with a dropshot when Thiem was backed up way behind the baseline.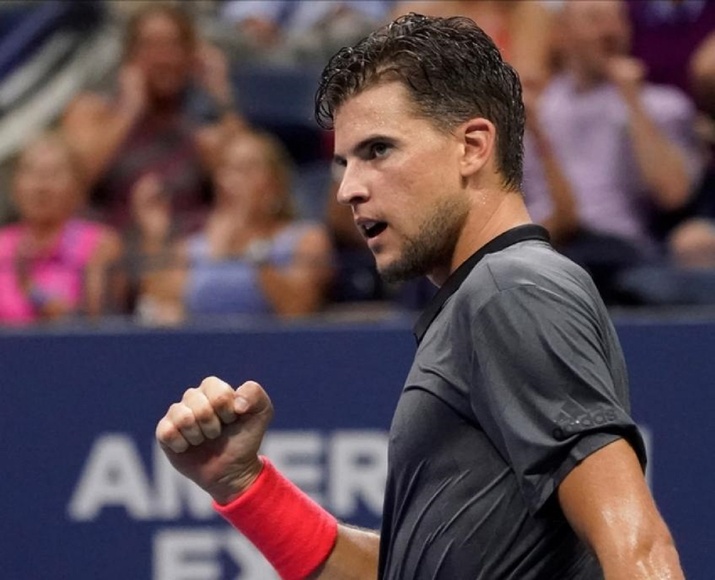 In the middle of the first set, Klizan began to get bothered by the crowd noise. He was serving at 3-all and faced his first break point. He was able to save that one by winning a long rally, but then faced a second break point and lost that one because of a monstrous forehand by Thiem. That game lasted seven minutes and 28 seconds, and Klizan looked frustrated. After that, down a break at 4-3 with Thiem serving with new balls, nothing seemed to go right for Klizan. Thiem confirmed the break, 5-3, and in the next game, Klizan lost his serve.
In the second set, Thiem served first and hit four huge serves and held at love. He then broke Klizan in the next game and held serve again, leading 3-0. Finally, a fiery Klizan held serve at love, making it 3-1. But then Thiem held at love with an ace and an incredible get, where he was able to pass Klizan crosscourt on a full stretch and was up 4-1. Klizan again seemed frustrated by crowd noise and that he wasn't able to get treatment for a knee injury. Earlier, he'd had angry words with the chair umpire, and a physio had worked on his knee briefly on a changeover. Thiem, however, remained dominant, though got a bit tight at the end, having to save two break points, before winning championship point after a long rally when Klizan missed wide.
In the on-court interview, 25-year-old Thiem said, "It means a lot to me. That's really special. It's one of the nicest 250 tournaments. People treat us amazing, great hotel, super arena, so I couldn't find a better place to win my first indoor title than here in St. Petersburg."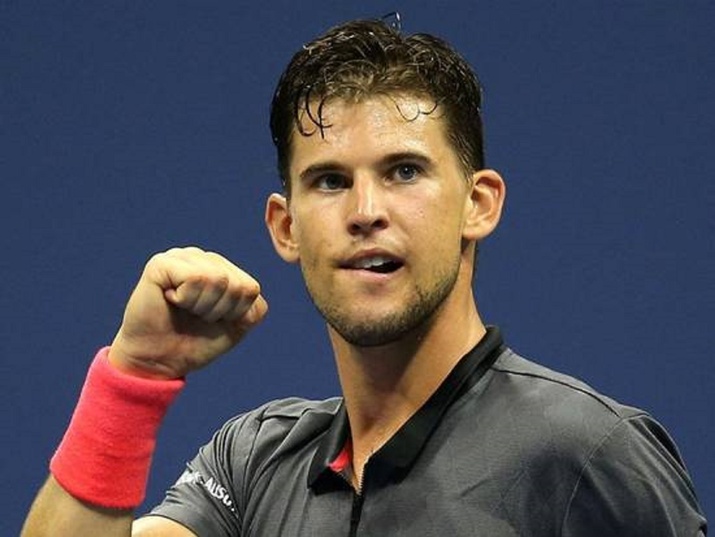 Thiem is showcasing his best form this season, having reached the finals of Roland-Garros (losing to King of Clay Rafael Nadal), the quarterfinals of the US Open (losing to Nadal again in that epic five-set hard-court battle), winning two best-of-5-set matches on clay in Davis Cup last weekend, and now winning his first indoor title in St. Petersburg.
After 499 match wins, 36-year old Russian Mikhail Youzhny called time on his distinguished career at the St. Petersburg Open, after losing to Spaniard Roberto Bautista Agut 7-6 (6), 3-6, 6-3 in the second round. Youzhny, the 2004 champion in St. Petersburg, reached the quarterfinals of all Grand Slams and got to the 2006 (after upsetting Rafael Nadal) and 2010 US Open semifinals. His highest ranking was world No. 8 in 2008 and 2010. He was made a national hero in 2002 when he came from two-sets-to-love down in the fifth and final rubber of Davis Cup to beat France's Paul-Henri Mathieu. Sadly, his father, also Mikhail, a former Soviet army colonel, missed that victory, as he passed away two months earlier.
Youzhny had a 25-year partnership with his coach Boris Sobkin and told ATPWorldTour.com, "Boris has been the person with me almost all my life, from 11 years old—the good, bad or disaster. He has been a terrific supporter, who always told me the way it was. He helped me the whole of my career—on and off the court."
Born in Moscow, Youzhny holds a Ph. D. in philosophy, specializing in the philosophy and attitudes of tennis. This passionate and intelligent Russian is affectionately known as "The Colonel," because of the way he celebrated each victory. With his right hand to his temple and his left hand balancing his racquet on his head like a helmet, he would salute the crowd in all four directions, honoring his father's life.
The Colonel will be missed.