Striking Gold: Simona Halep Values Substance Over Style

At the height of a sporting event like the Winter Olympics, it is intriguing to look at sports vastly different from the ones we typically follow and see how they stack up. Similarities between an individual sport like ladies' figure skating and women's tennis can be quite glaring.
Even as the average age of the WTA's top 10 continues to rise, the tennis cognoscenti still longs for the teen queens of the late 1990s. Belinda Bencic's early success at the WTA level has been likened to a second coming of Martina Hingis. Surprise Australian Open semifinalists like Eugenie Bouchard and Sloane Stephens have been lauded as much for the ages at which they made these career achievements as for the achievements themselves.
On Sochi's more slippery surface, the story is much the same. The ladies short program won't begin until Wednesday, yet Russia's Julia Lipnitskaia has already become a cultural icon for her consistency and flexibility at the Olympic team event. The 15-year-old European Champion met the age limit to participate in the Sochi games by a mere handful of days, but she looks poised to break records set by American Tara Lipinski over a decade ago. Veterans like Japan's Mao Asada and even defending champion Kim Yu Na (both in their early 20s) have been forced to take a back seat to the Russian juggernaut. who skated two flawless routines and led Russia to a team gold medal to kick off the Winter Olympics.
But is age truly the most impressive thing about these young phenoms? There are those who would point to instant success that foreshadows more triumphs in years to come. Yet it would be wise to remember that for every 16-year-old Wimbledon champion, there is an Akiko Suzuki. Thislate-blooming Japanese skater had a moment of Schiavonesque proportions to capture her first National Championships at age 28.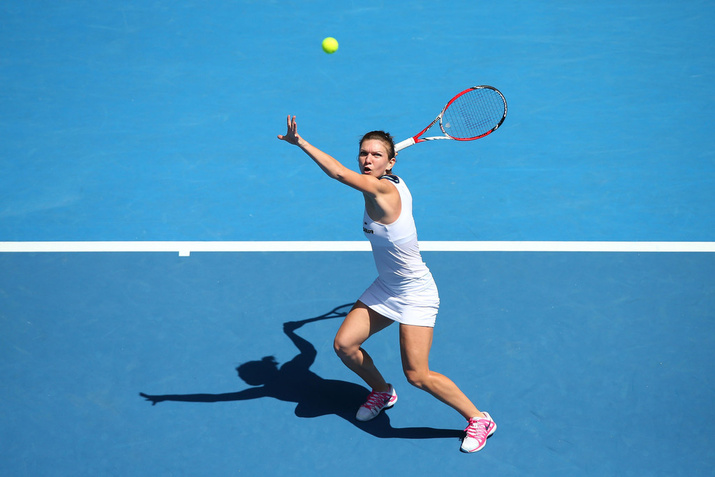 In tennis, we've come to appreciate the late bloomer, if not celebrate them as we do our prodigies. But, if slow and steady does win the race, then Romania's Simona Halep is gunning for a gold medal of her own. Capitalizing on her momentum earned last year, the 22-year-old has had a solid beginning to 2014. Already, Halep has reached her first Grand Slam quarterfinal, led her country into the World Group II Play-offs after a tough week of zonal ties, and capped off the fortnight with a title in Doha, her seventh in eight months and her biggest yet.
While she had success as a junior, most notably winning the Roland Garros girl's title in 2008, Halep found it difficult to replicate that form early in her professional career. Heading into the clay season last spring, Halep had a career losing record and a paltry resumé outside a handful of finalist trophies at smaller events.
Suddenly, Halep began winning matches, toppling Agnieszka Radwanska, Svetlana Kuznetsova and Jelena Jankovic en route to the semifinals of Rome. Then, she began winning titles. At first, they were no bigger than the events at which she was once runner-up. But as the months have passed, she has come through tougher and tougher draws, winning bigger and bigger titles.
In Doha, Halep consolidated the top -0 ranking she earned in Melbourne with convincing wins over Radwanska, Sara Errani, and Angelique Kerber. All three are seasoned top-10 players, yet none seemed to have answers for Halep's no-nonsense style of play. Dealing with an Achilles injury, the Romanian plays a quiet game, taking almost no time between points and showing even less emotion aside from the odd fist pump at a particularly inspiring winner.
There is little that is flashy about Simona Halep. She doesn't give tell-all interviews, nor does she gush about which pop star with whom she'd fancy a date. In fact, she can be so unassuming that each succeeding victory remains a surprise to the tennis community at large. Where was the hype, and the people who saw this seemingly endless vein of good form coming? At first, it seemed likely that players with more impressive pedigrees would usurp this also-ran who was just having a good week, or a good month, or a good season. That's not likely anymore.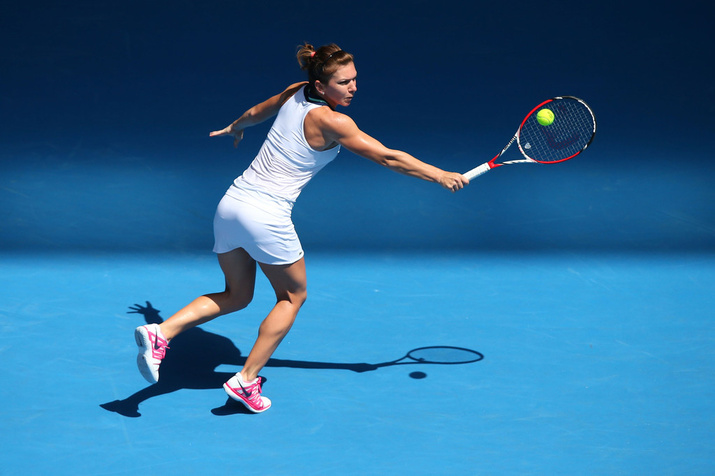 Much like Lipnitskaia, Simona Halep shows little sign of stopping. With the results of a prodigy and the experience of a veteran, the Romanian may have struck gold.