Strange Times in Tennis
Very strange things are happening in the world of tennis. Players who viewers expect to win most of their matches, such as Andy Murray and Angelique Kerber, suddenly seem capable of losing every time they step on court. And other players who we expect to see racking up title after title, such as Novak Djokovic and Serena Williams, have been notably absent from recent trophy ceremonies.
Serena's absence is of course due to her pregnancy, but Djokovic's struggles are caused by something else entirely. Ever since the Serb won the 2016 French Open and completed the career Grand Slam he craved, he has failed to find top form and is clearly lacking in motivation. Consequently, Djokovic has only won two tournaments and appeared in two further finals since his triumph at Roland Garros.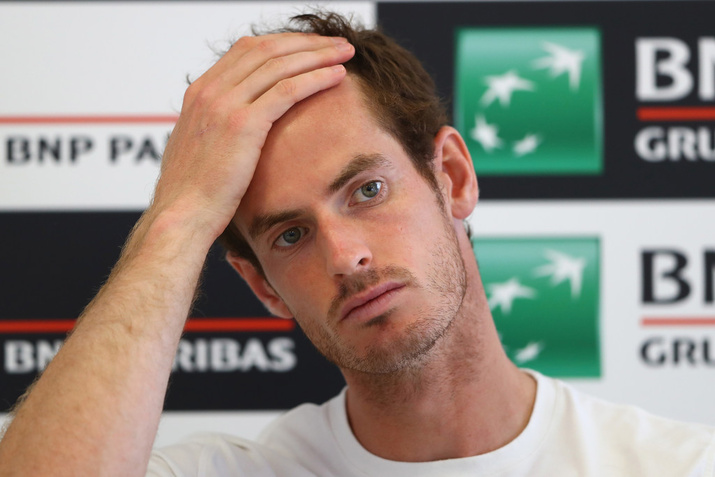 But it is not enough for the tennis world to have one of its premier stars bereft of motivation. Another, Murray, became World No.1 for the first time in his career in November 2016 and said: "The last few months have been the best of my career and I am very proud to have reached No. 1. It has been a goal of mine for the past few years." The second part of his statement is the most telling because it reveals to us that the Brit, like Djokovic, realized a long-desired goal last year. And, like the Serb, he has lost motivation since then.
With the World No.1 and No.2 both struggling, the so-called next generation – the likes of Grigor Dimitrov, Milos Raonic and Kei Nishikori – should have had a great chance to fill the void and start winning major titles. But Roger Federer and Rafael Nadal – who many thought were past their best – have ruined most of those aspirations.
Dimitrov was the first to suffer at the hands of the Roger and Rafa revival. The Bulgarian won the Brisbane International and looked capable of making it to his first Grand Slam final when he powered his way to the last four of the Australian Open. But Nadal beat him in a five-set epic, then lost to Federer in the final. So much for a new beginning.
The next young star whose progress was halted by the old guard was Jack Sock. The American is currently enjoying a career-high world ranking of 14 and could have reached his first-ever Masters 1000 final in Indian Wells if he had not run into Federer in the semi-final. The Swiss maestro beat him 6-1, 7-6 and went on to claim the title for the fifth time in his career.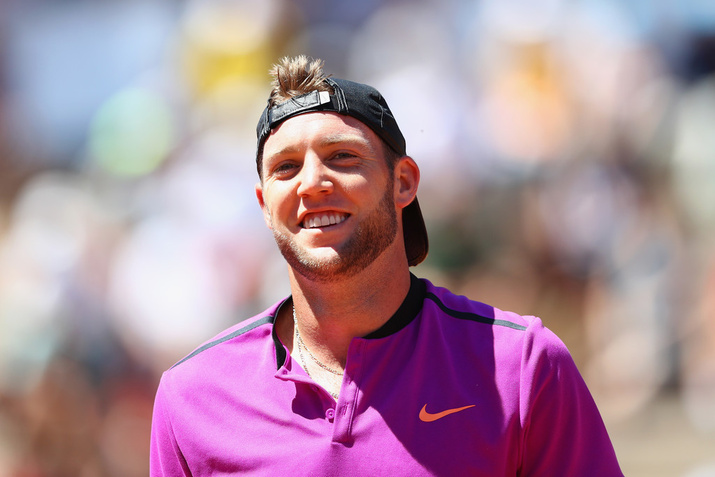 If Sock was hoping for better luck in Miami, he will have been disappointed as he lost to Nadal in the quarter-final. Another young hopeful, Nick Kyrgios, produced some brilliant tennis to reach the semi-final and set up a meeting with Federer. Once there, he played superbly and but still lost narrowly 6-7, 7-6, 6-7 to the Swiss in one of the best matches of the year so far. Predictably, Federer overcame Nadal in the final to take home his third Miami title.
After completing the Sunshine Double, Federer announced that he would be skipping all of the clay court season except the French Open (which he subsequently withdrew from). In his absence, Nadal has won the three biggest tournaments so far – Monte Carlo, Barcelona and Madrid – and is the overwhelming favorite to win the final two: Rome and the French Open. When you consider that Federer did not win a single title in 2016 and Nadal only won two, the events of 2017 so far have been very unexpected.
Unpredictability in women's tennis tournaments has been a lot more common in recent times. However, the current situation has taken the trend to extremes. With Serena and Victoria Azarenka both absent due to pregnancy and Kerber and Muguruza woefully short of form, it seems like the WTA tour is missing four of its best players. This should make the return of Maria Sharapova following her 15-month drug ban a welcome occurrence. However, there is so much anger being directed towards her by sections of fans and players that her career resumption has only succeeded in adding to the turmoil.
Other players have inevitably benefitted from the chaos, and the Porsche Race to Singapore currently has a very fresh look about it with only three of 2016's WTA Finals participants in the top eight. One of those three, Karolina Pliskova, was the fourth seed last year but would be the top seed if the tournament started right now. Another, Svetlana Kuznetsova, is probably the most consistent presence on tour right now as she produces steady performances at most events.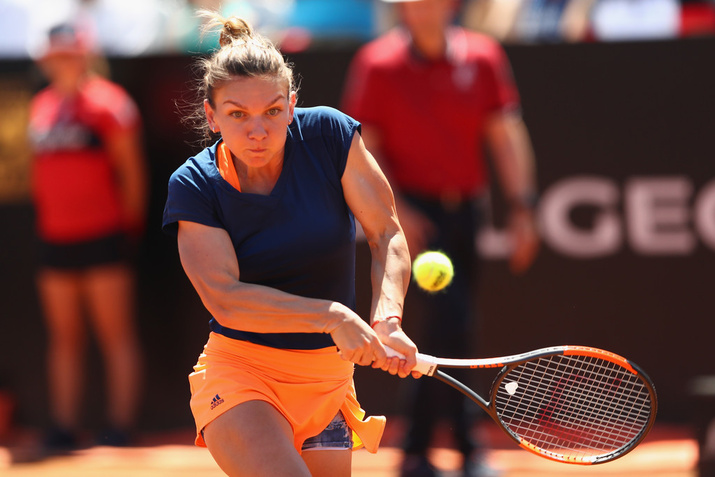 The third top-eight star who played in the season-ending championships last year is Simona Halep, and she could soon become the front runner. Ever since the clay season began, the Romanian has been in sparkling form. She powered her country to Fed Cup victory over Great Britain, reached the Stuttgart semi-final and then defended her Premier title in Madrid. If Halep earns a few more good wins in Rome this week, then she will be in prime position to try and win her first-ever French Open.
Of the other five in the Race top eight, one – Venus Williams – is a multiple Grand Slam champion, another – Caroline Wozniacki – is a former World No.1 and the other three – Johanna Konta, Elina Svitolina, and Kristina Mladenovic – are in career-high territory. For Venus, it must be a thrill to hit such heights at the age of 36; and for Wozniacki, it is a welcome return to top form.
Like the new stars, the Dane will be hoping to win her first Grand Slam title this year. Her best chance, and Konta's will probably come at the US Open. Venus is strongest on grass so Wimbledon is her clearest opportunity. Mladenovic has demonstrated her skills on clay and hard courts so can be considered a dark horse for glory at Roland Garros and Flushing Meadows. Such heights seem out of reach for Svitolina at the moment, but she is on the right path and her time may come soon.
It seems odd to be even discussing the chances of Grand Slam glory for these players, particularly Mladenovic and Svitolina, but these are strange times in tennis. Maybe Kerber, Muguruza, Murray and Djokovic will find their form in time to challenge for major titles at some point this summer, but right now it is looking unlikely, and that is truly baffling.