Sloane Stephens: Stepping Out Of Serena's Shadow

Serena Williams may be the greatest tennis player of all time, however, right now Sloane Stephens is the No. 1 in America.
Winner of the 2017 U. S. Open, Stephens reached the 2018 French Open final with a 6-4, 6-4 win over fellow American Madison Keys in the semifinals. Saturday, Stephens will face Simona Halep, ranked No. 1 on the WTA Tour.
The semifinals win elevates Stephens into the Top 5, a career-high in singles. On Monday, she will replace Venus Williams as the top-ranked American on the WTA Tour. It will be the first time in more than a decade that someone other than Venus or Serena held the status of No. 1 ranked American.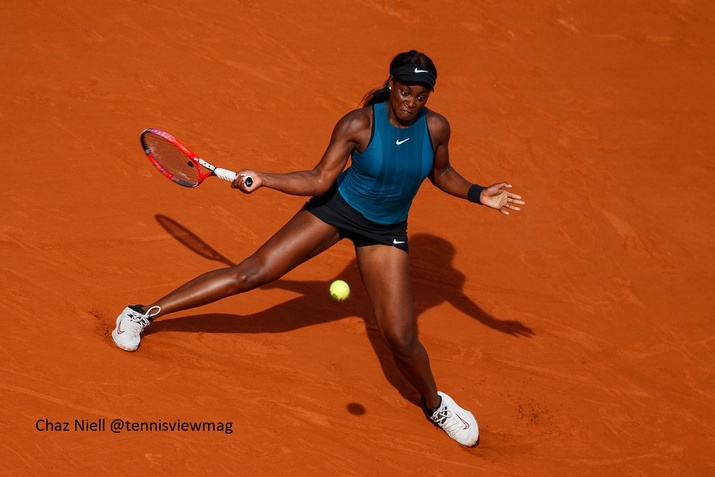 The most surprising thing about Stephens' rise to the top of American tennis is how she's done it with relatively little fanfare. In fact, Stephens caused more of an uproar when she was 19 and upset Serena at the 2013 Australian Open.
Instantly, she became the next big thing. Enjoying her new-found celebrity, Stephens decided to trash Serena and Venus in an ESPN magazine article. She claimed the media had overhyped their relationship and that Kim Clijsters, not Serena, was her favorite player.
The disparaging remarks came across as petty. Still, Stephens finished the year ranked No. 11, a career high. She appeared to have escaped comparisons to Melanie Oudin, another American who fizzled after scoring upsets at a Grand Slam.
The following year, with the spotlight on her, Stephens struggled with consistency. She went through a major slump and didn't climb out until 2015. Meanwhile, Serena's pursuit of records dominated tennis. Then Venus started mounting her own comeback.
While the Williams sisters were once again grabbing all the headlines, in 2016, Stephens suffered a series of nagging injuries. In January 2017, she underwent foot surgery and would be away from the game for 11 months. Her ranking tanked. Forget about challenging the Williams sisters, Stephens wasn't even ranked highest among young American players. Keys, CoCo Vandeweghe and even little CiCi Bellis were getting more hype.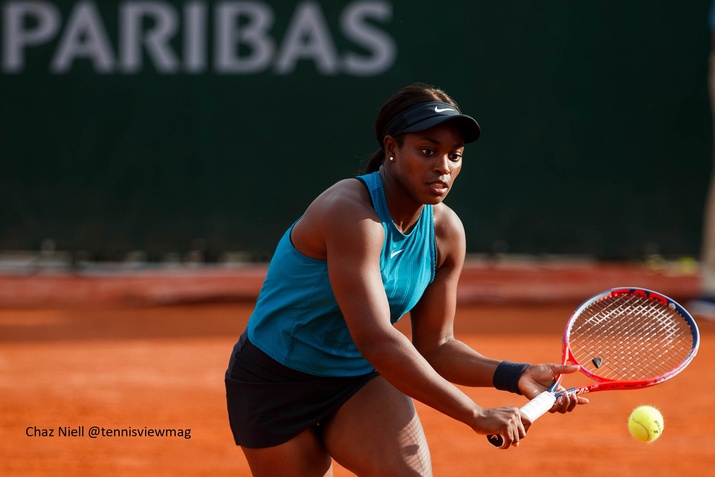 But something happened when Stephens returned. "I think she has remained positive throughout the process…You get the game taken away from you and then you come back, you start to appreciate it more," her coach Kamau Murray told Eurosport after Stephens won the U. S. Open.
Stephens played with more purpose. She shed what once looked like an apathetic demeanor on the court.
She always had the talent, a powerful forehand and dogged defense. What she lacked was consistency, focus. In 2014, after an error-filled loss to Caroline Wozniacki in 55 minutes at Indian Wells, Tennis Channel tweeted that Stephens' performance was a candidate for worst of the year.
Tennis magazine's Ed McGrogan wrote, "In reviewing high-quality matches flush with winners, we often say that there are too many good shots to point out. Unfortunately, the opposite is also true. Stephens, the world No. 16, struck 37 errors—there were only 82 points in all—and saved some of her worst for last."
Fast forward to 2017 and Stephens entered the U. S. Open unseeded and ranked No. 83. She made an epic run through the draw, reminiscent of Serena's 2007 Australian Open.
Although Stephens had been a pro for years, she hadn't won any of the major tournaments. So, when she looked at her $3.7 million check, her eyes popped as she realized the magnitude of the money.
After winning the U. S. Open, the demands on her time and body overwhelmed Stephens. Her 2018 season began with first-round losses in Sydney and the Australian Open. She went on an eight-match losing streak that ended in February in Acapulco.
She rose from her slump to win the Miami Open. During that tournament, Stephens talked about having to regroup.
"I didn't play tennis for 11 months, and then I decided to go ahead and win the U. S. Open not in the best shape, not in the greatest form, and I really wanted to play the end of the season and that probably wasn't the right decision," Stephens told the Fort Lauderdale Sun-Sentinel. "I made some decisions based on where my heart was, not where my body was physically. I think that was kind of like a domino effect. After Australia, I just took the time to really get myself together. I mean, when you put in the work, you are able to get some results, so that's kind of what I just go with."
She heads into the match against Halep, 6-0 in finals. Stephens could leave Roland Garros ranked as high as No. 4 and with another big check. She could also gain something even more astonishing than replacing the Williams sisters as the American No.1. A French Open title would give Stephens a real shot at world No. 1.