Serena's Return Complicated By Working Mom Challenges

Serena Williams' withdrawal from the Australian Open brings tennis' superwoman down to earth among the mere mortal women who struggle to manage a career and motherhood.
The 23-time Grand Slam champion and winner of the 2017 Australian Open, Williams announced she would not defend her title and that she had withdrawn from this season's first Grand Slam.
Williams gave birth to her daughter, Alexis Olympia Ohanian, in September and got married to Alexis Ohanian in November.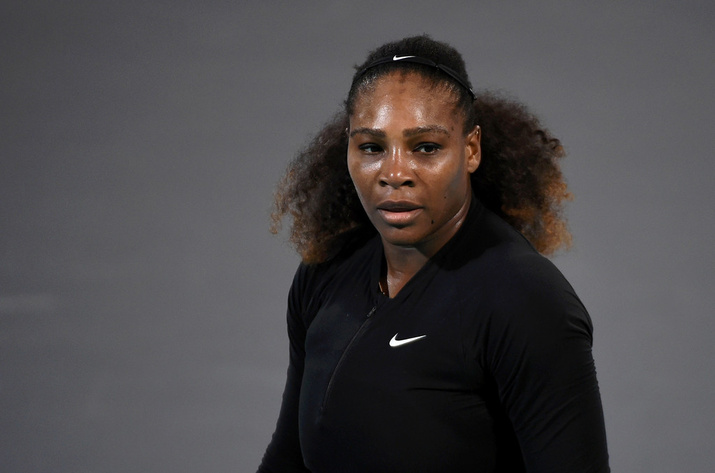 On Saturday, she lost to Jelena Ostapenko in an exhibition match in Abu Dhabi.
"After competing in Abu Dhabi I realized that although I am super close, I'm not where I personally want to be," Williams said via a statement released by Australian Open officials.
"My coach and team always said `only go to tournaments when you are prepared to go all the way'. I can compete – but I don't want to just compete, I want to do far better than that and to do so, I will need a little more time.
"With that being said, and even though I am disappointed about it, I've decided not to compete in the Australian Open this year."
Balancing a career and a new baby is tough for most working moms, said ESPN tennis commentator Chris McKendry, who was in Orlando Thursday to help celebrate the one-year anniversary of the USTA's National Campus.
McKendry is off to Melbourne to head up ESPN's coverage of the Australian Open. Just hours before Williams announced her withdrawal, McKendry spoke with Tennis View Magazine about how motherhood might impact Williams' return.
"I think she's not coming back until she thinks she can win," said McKendry. "Serena isn't out there just to compete. She's different from you or I or even other professional tennis players."
McKendry remembers when she had her first child and how preoccupied she became. She recalls being in the middle of doing a live segment and "my mind would wander off worrying if the baby had been fed."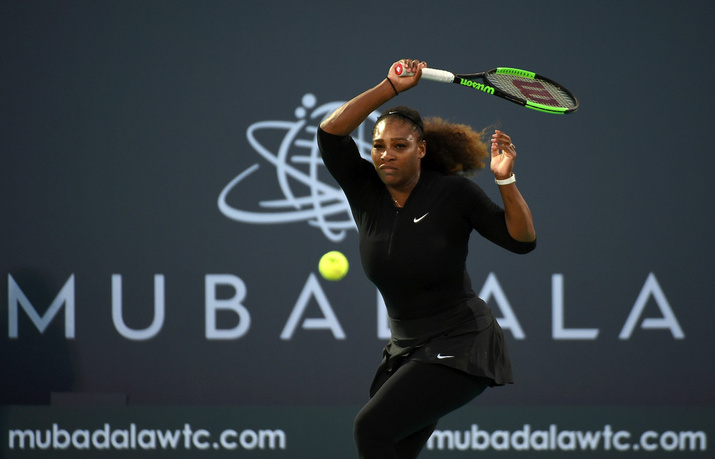 Different women experience first-time motherhood differently. However, there are some universal skills that women seem to acquire after giving birth to their first child. They develop mommy sonar, a unique talent to pick up the cries of any baby within a five-mile radius.
Elation, anxiety, and guilt converge into this bizarre emotion that most new moms feel but are far too exhausted to describe. More than anything, the child's needs supersede all else.
After Serena's exhibition match she told the crowd in Abu Dhabi that "Motherhood is phenomenal…I was a little worried out there and I looked at my camp and I was like 'Is Olympia okay?' But it's really good."
It's not that being a mother interferes with the ability to play tennis. It's just that professional tennis demands intense focus. It's one of the reasons even top male players, who didn't have to bear children, often struggle after becoming a father for the first time.
Kim Clijsters took two years off after she had her first child and returned to win two Grand Slams. However, Clijsters was only 26. Williams is a decade older.
When Clijsters returned to the WTA Tour in 2009, she told the Independent, "When I started playing tennis again my strokes were there very quickly, but physically it was harder. In my mind, I know how I wanted to move, when I had to run forward or when I had to take a step backwards, but my mind and body weren't really connecting the same way."
"I really had to tell myself that I had to start from zero and take it one step at a time and try not to look too far ahead, try not to look at negative things. Now, luckily, it feels like it never happened. Now I feel like I'm back in good shape."
Margaret Court was pregnant with her first child when she reached the Wimbledon final in 1971. She became the first mother to win the Australian Open, French Open, and U. S. Open.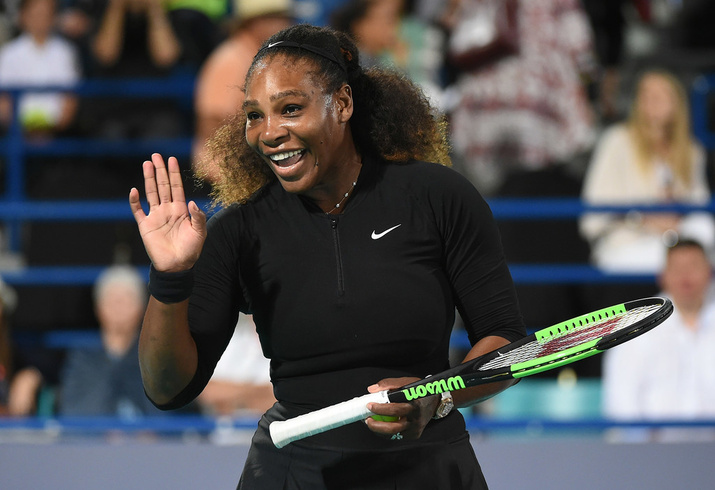 This won't be the first time that Williams has taken significant time away from the game. In fact, she's somewhat of a master at managing time away from the court. In 2015 and 2016 she shut down her season after the U. S. Open and returned to win Grand Slam titles.
She's played in 470 fewer singles matches than Roger Federer. Yet, she has won four more Grand Slam titles and a higher winning percentage.
Whenever Williams does return, things will be different.
"Just traveling with a baby, all of those things," McKendry said. "She's always had a wonderful team and family around her…Her husband seems fantastic. So, it sounds like they are going to have all their ducks in a row, but traveling will never be quite the same."
Still, McKendry believes Williams will make a triumphant return to tennis. "She's just a determined woman. It takes a certain amount of toughness and determination for any kind of comeback. She's done it time and time again and she'll do it again. She'll do what it takes."