Serena Defeats Venus, Wins Record 23rd Major Title

Serena and Venus Williams met in the highly-anticipated women's final on Rod Laver arena. And history was made as Serena took the title 6-4, 6-4. She won her 7th Australian Open title and her 23rd grand slam championship, passing Steffi Graf.
It was a nervous start by both players but particularly noticeable from Serena who smashed a racket early in the first set. And the nerves were most glaring during service games as each struggled, combining for five service breaks out of the first seven games. Both found success attacking their opponent's second serve. But it was Serena who finally settled down, gained the extra service break she would need and closed out a set with a combined 29 unforced errors, on her serve.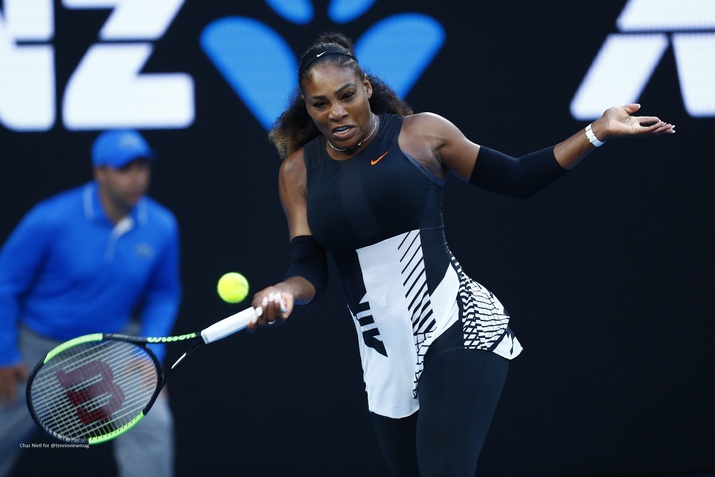 After each held their opening serves in the second set, Venus wavered in the third game and faced a 0-40 deficit. Struggling with her first strike and mishitting groundstrokes, it appeared Serena would close out the game but with the crowd now behind her, Venus found another level and won the next five points to hold serve and take the 2-1 edge.
Venus picked up her intensity and fire as she looked to turn the momentum but she could not place enough first serves into play. And as she served at 3-3, Serena took advantage of a subpar game and came through with a vital break.
Serena could see the finish line and consolidated the break at love. As the crowd tried to pick up and urge Venus on, she held serve to force her sister to serve out the match. And despite a strong fight at the end, Serena held serve and won the match. It was a case of too many errors at key points from the older Williams sister who finished with 25 unforced errors.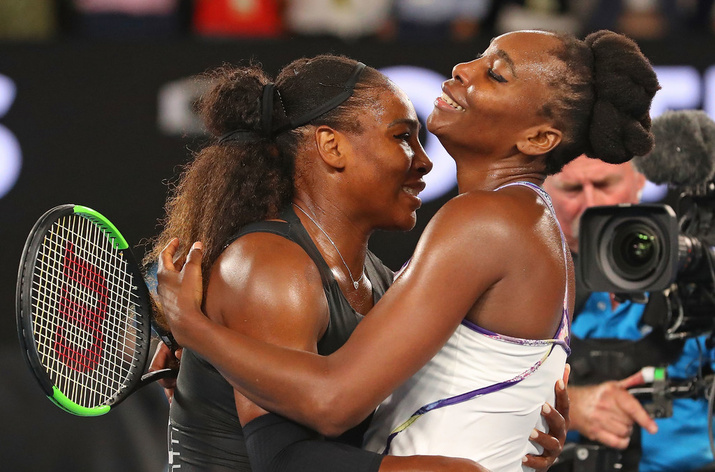 The win gave Serena the most major titles in the modern era and placed her just one behind Margaret Court for most all-time. "This was a tough one," Serena said. "I really would like to take this moment to congratulate Venus, she's an amazing person – she's my inspiration. "There's no way I would be at 23 without her – there's no way I would be at one without her. Thank you, Venus, for inspiring me to be the best player I can be and inspiring me to work hard."
"My first Grand Slam started here and getting to 23 here, but playing Venus, it's stuff that legends are made of," she continued. "I couldn't have written a better story."
Earlier, Venus had praise for her sister, "Serena Williams, that's my little sister," she said. "I have been right there with you. Some of them I have lost right there against you. It's been an awesome thing; your win has always been my win."
Serena will regain the world no.1 spot when the updated rankings are released.