Scripting the Sequel: Li Edges Cibulkova in Indian Wells

An axiom popular among the movie-going public stipulates that no remake ever matches the quality of the original. This is often but not always the case in professional tennis. At the Australian Open this year, for example, the quarterfinal epic between Stanislas Wawrinka and Novak Djokovic essentially equaled their fourth-round match there a year before for drama and suspense.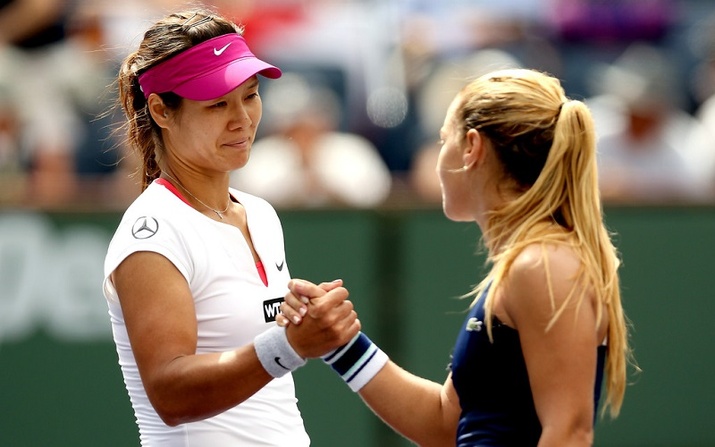 Li Na and Dominika Cibulkova had not set the bar especially high in their original, the Australian Open final two months ago. After the first set ended in a tiebreak, Li bageled first-time major finalist Cibulkova in the second set to claim her second major title. The buzz ahead of their rematch at the BNP Paribas Open on Thursday thus did not soar to Himalayan levels. An early match time of 11 AM ensured that the stadium would be quiet as the two Australian Open finalists took the court, requiring them to create their own intensity.
Never someone lacking for intensity, Cibulkova knew that she could spare no energy in attempting to reverse not just the Melbourne result but a history of futility against Li. The two-time major champion from China had swept all five of their previous meetings for the loss of one total set, although the last three each had featured one tiebreak. At just five feet three inches, Cibulkova has grown accustomed to playing the role of David in battles with WTA Goliaths much taller and stronger than her. She had blunted the power of six-foot slugger Petra Kvitova in the previous round, punching well above her weight while exploiting the Czech lefty's mobility issues and unreliable backhand.
But the matchup with Li poses particular challenges for Cibulkova. The world No. 2 harbors few flaws that the Slovak can attack, as she can with some of the WTA's bigger hitters. Li can strike winners off both wings while covering the court seamlessly, so Cibulkova would need to strike her targets with extraordinary precision to deliver the upset. Inescapable for a player of her diminutive stature, her modest serve would struggle to resist the pressure of Li's returns. Cibulkova's best chance thus lay in a chaotic break-fest that might disrupt the favorite's rhythm.
In the early stages, a break-fest seemed likely to develop as the women traded three straight breaks to open the match. Li then found her range on serve and kept Cibulkova on her back foot with penetrating groundstrokes that skidded off the baseline. Although the Slovak gamely clung to her own serve, she faced break points in every service game and stayed within range only by a thread. This was the pattern in the first set of their Australian Open final.
Under that unforgiving spotlight, Li had blinked late in the set and nearly let her lead evaporate. This time, the Chinese star would make no such mistake. A comfortable 6-3 opening set placed Li in a familiar position against the woman whom she had defeated Down Under. The world No. 2 needed to be merely smooth rather than spectacular in earning the one-set lead, making most of her winners look as effortless as the cross-court forehand that ended the set.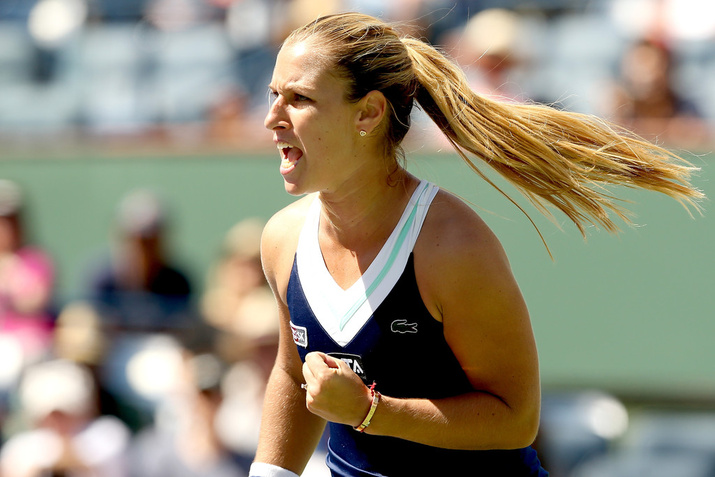 From there, Cibulkova faced the task of sustaining her self-belief without much rational cause to do so. She had failed notably at that task in Melbourne, dropping an anticlimactic second set without winning a game. Cibulkova made certain to avoid that embarrassment by holding her first service game of the second set. Li then threw her a lifeline with an erratic service game, countering the first-set impression of one-way traffic by handing her opponent an early break.
By spending a career as an underdog against the elite, Cibulkova has learned how to exploit every chink in an opponent's armor to the fullest. She pounced on the meltdown in Li's command from the baseline, riding a wave of five straight games. Li came within two points of erasing the 5-1 chasm that soon separated them but could not complete the comeback. When Cibulkova won a set against Li for just the second time in her career, the match started to resemble the Australian Open final less than another of her matches in Melbourne. The Slovak had rallied from a weak first set against Maria Sharapova there to dominate the second set before eventually prevailing in three.
As she had on that day, Cibulkova broke her favored opponent instantly to start the decisive set. That moment proved just the first in a series of false turning points over the next several games, for Li broke back with ease. Each woman appeared to suffer pivotal meltdowns on serve, Cibulkova in the fourth game and Li in the seventh. So evenly did they mirror each other's ebbs and flows, however, that they survived those flurries of double faults and break points unscathed. The match lurched through a series of plot twists that lacked a coherent narrative to connect them. When the true turning point came, a netted Cibulkova forehand at 3-4, the moment almost felt anticlimactic after the tension of the great escapes that both players had pulled off earlier.
Very little separated the two Australian Open finalists in an Indian Wells quarterfinal on Thursday. Li arguably played with slightly more margin when the tension mounted, whereas Cibulkova embraced risk even more enthusiastically. In a sense, both strategies worked. The favorite prevailed once again, but she received a much stiffer test from the Slovak than she had in Melbourne or in most of their previous encounters. The 156 minutes showed plenty of frailty from both women—and also plenty of resilience.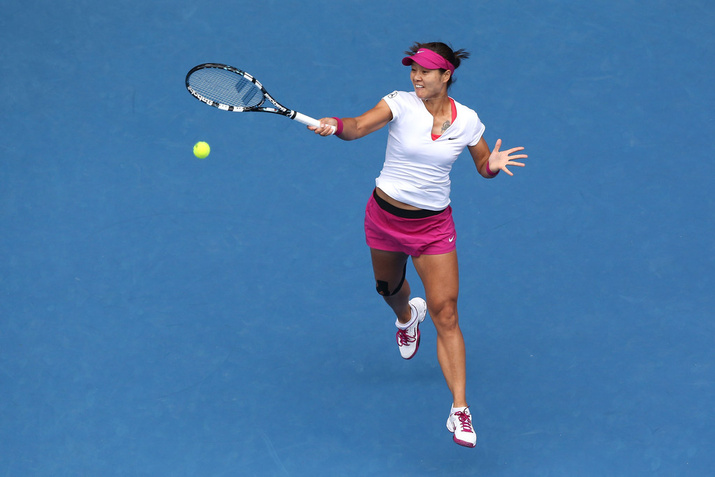 Advancing to her first semifinal at Indian Wells or Miami since 2007, Li will be heavily favored against either Sloane Stephens or Flavia Pennetta to reach her first Premier Mandatory final. Sounding relaxed as the top seed, she shared her ambition to become world No. 1 now that compatriot Peng Shuai has reached No. 1 in doubles. A long road lies ahead before Li can achieve that goal, but her outstanding start to 2014 has started her in the right direction.