Scheduling Debate Takes Center Stage In London

"Our season is way too long. That's the issue," said Alexander Zverev an hour after his straight-sets defeat to Novak Djokovic on Wednesday. "But I've said it before. We play for 11 months a year. That's ridiculous. No other professional sport does that."
Despite the fact that this subject, on season length and players' inability to rest before the new 11-month journey begins, has been a constant fixture in tennis for decades and decades, throughout a sometimes-dull week in the O2 Arena it became one of the defining subjects of the 2018 ATP Finals.
After Zverev's initial complaints, what followed was a bizarre spectacle - a public debate between the top three players in London, all through the media and press conferences, all with varying differing opinions.
For Roger Federer, the debate is far more complex than represented, with the various tournaments and lower ranked players to think about.
"You can get rid of 20 tournaments," he said. "I don't know who wants that. Not those 20 tournaments. Not the 200 or thousand players on tour. That's one option."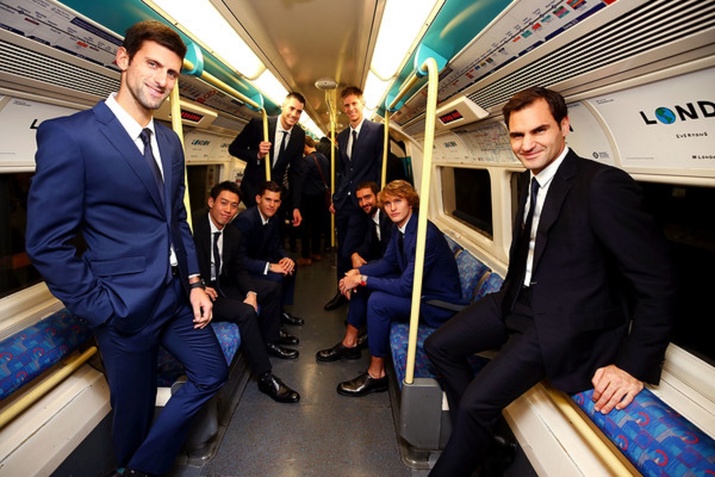 He further underlined the liberty that players have to define their schedules and priorities if they see fit.
"The other option is as a team, player and team, to decide which are your priorities and how much can a body take, how much can a mind take, how much travel can someone endure. The good thing is we as players are not employed by a club. I can walk right now out of the door and go onto vacation if I want to. Nobody is going to stop me. They won't like it, but I can. That's a massive privilege, I believe, that a tennis player has. I think we've done a nice job from a player standpoint to understand it's not something we do, out of respect to the fans, the tournament organizers, the sponsors and so forth, and also just for the integrity of the game."
Finally, Federer highlighted the benefit that the tour has for players who injured and cannot play or earn much money.
"There's two ways to look at it," he asserted. "One, it's nice that there's so many tournaments. When you get injured, not like skiing, you're going to miss the entire season. The other way, it would be amazing to have five months to work on your game. You could really maximize the player you are, the potential you have. Obviously with the little time we have, there's only so much you can do."
The debate continued. Despite the fact that Federer has not been 37 for his entire career, the German pointed out the different rules that Federer has unlocked after his years and success on the tour.
"Roger is older, so he has different rules from the ATP," said the German. "He can skip two Masters Series. He doesn't have to play all the 500 events. I have to play all the four Grand Slams, all the nine Masters events, and I have to play four 500 events outside of that.
He continued. "It's not about the amount of tennis we play inside of that year, it's how long we have off. Even if you're not playing for a week in a tournament, you can't take that week off. You have to be training, you have to be preparing. My argument is always we don't have time to prepare. I mean, we finish here, we go for a 10-day holiday, then we train for two weeks, then we go to Australia."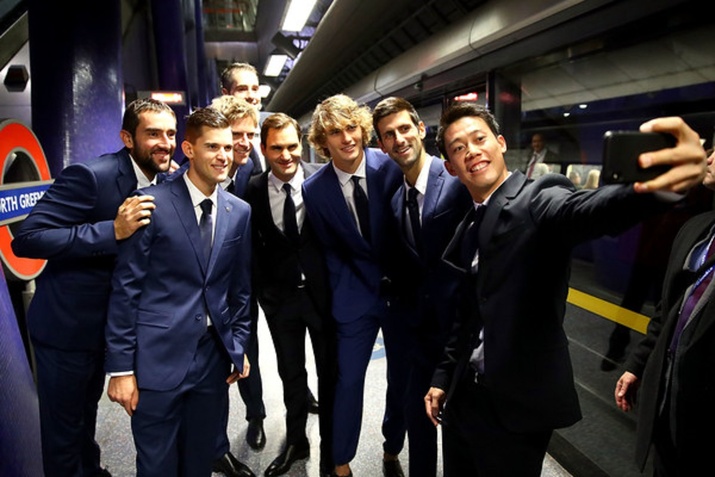 Shortly after, the world number one and president of the player council wading in, offering his own opinion on the need to shorten the season, and then some perspective.
"I do think it should be shorter with more quality and focus on some big events, maybe not that spread out," said Djokovic. "At the same time I understand the point of creating more job opportunities, and I don't say that we should take away tournaments. Maybe we can switch it around. We have different options. Maybe at the end of the year we can end up last couple weeks with a South American swing, or 250s, some 500s, end up, so to say, the big tournament season a bit earlier. Everything is on the table.
One of the features of this season has been the blinding light shone on the impossibilities of tennis' different stakeholders agreeing on certain issues. Djokovic further described the struggle of getting everyone on the same page in order to make any kind of changes.
"To be able to really say, 'Okay, let's have a blank paper and move things around, congest this, spread it out, whatever, make the ideal calendar,' it's not that simple because it has to go through different filters," he said.
He continued. "It's not that simple. As you know, our structure is 50% of players tournaments so everything has to be voted on the board. For certain things you need a super majority of the votes. Some things president decides. Most of the times players and tournaments don't really agree on things."
Yet, as all the players gave their long, drawn-out opinions, it was Dominic Thiem's short retort that stuck in the mind.
"I think we cannot complain about it because we have a very nice life with that," he said. "The only thing which would be better if the year would have 13 months."
It was a reminder that, even beyond the players, there is rarely a clear consensus that could allow them to collectively push for certain changes. And on the debate goes.