Samantha Stosur's Mode, Travel to Melbourne Like a Native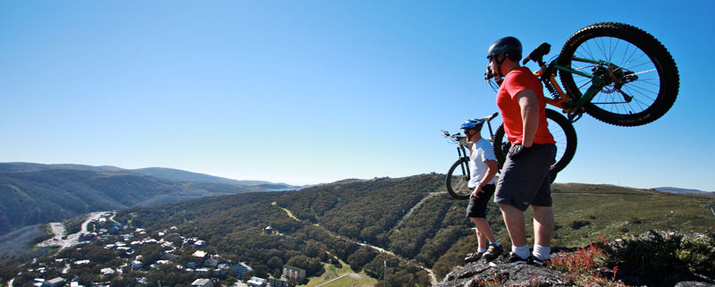 Few people on tour know Melbourne, Australia as intimately as the WTA's Aussie Samantha Stosur. If you find yourself making the trek anytime soon, let's say, for instance, during the Australian Open, Sam has suggestions to help you lead a most enjoyable vacation. She says some of her favorite hometown hobbies include mountain bike riding, snorkeling and eating.
SAMS

FAVORITE

ACTIVITIES
Activity: Snorkel
Location: Coogee Beach, Sydney, New South Wales
Sam says Coogee Beach is her favorite beach in the world, and seeing as how she loves watersports, snorkeling in particular, Coogee is an ideal spot to visit. In addition to witnessing sea life up close, you'll find stunning ocean views while strolling along the coastal walk. If you're feeling a bit lazy, park yourself on the sand and soak up the sun's rays – don't forget to bring an umbrella and sunscreen to prevent sunburn. Coogee Beach is family friendly and has an abundance of cafes, pubs, restaurants and hotels in the local area.
Activity: Mountain Bike
Location: Falls Creek, Northeast Victoria
The proximity to Melbourne, and other popular destinations, makes Falls Creek a worthy option for a mountain bike weekend on the big mountains of a thawed-out ski resort. Cyclists see Victoria's most stunning scenery, quiet country roads, alpine ascents, friendly locals and a packed events calendar. Rides range from beginner trails along the village aqueducts to more challenging trails like Bogong High Plains. Falls Creek not only offers one of the most complete cycling experience of any destination in Australia, but boasts a breathtaking landscape of ancient mountain ranges, glacial lakes, heritage huts, clear springs and waterfalls, and a plethora of stunning wildflowers in the summer.
SAMS

FAVORITE

RESTAURANTS
The Pound Cafe
566
Chapel St., South Yarra,
VIC
Sam orders: Coffee + Breakfast
Wabi Sabi Garden Japanese Restaurant
17
Wellington St., St Kilda,
VIC
Sam orders: Miso black cod
Is it Café
11
Izett St, Praharn,
VIC
Sam orders: Banana pancakes
Koko [Asian Cuisine]
Crown Entertainment Complex
8
Whiteman St., Southbank,
VIC
Crown Casino
Sam orders: Authentic Teppanyaki
SAMS

FAVORITE

WINE
Goodness Grapeness
Sam Sees Red
Did you know that Australia is the world's fourth largest exporter of wine? With wine being produced in every state, there is no shortage of vino in the land Down Under! The main wine regions are located in the southern, cooler parts of the country, such as Victoria, Tasmania and Queensland. If you plan to partake in a winery tour, the major varieties you'll swirl are Shiraz, Cabernet Sauvignon, Chardonnay, Merlot, Semillon, Pinot noir, Riesling and Sauvignon blanc. Sam says when she sips, she prefers to pour red.
This article is from the Jan/Feb '14 - Maria Sharapova issue

SOLD OUT

Subscribe now and you'll never miss an issue!