Sam Querrey Uses Challengers to Regain Rhythm

Sam Querrey is a talented tennis player. He opted to go pro instead of attending college back in 2006 and has been in the top 100 almost every week since 2007. Querrey has a massive serve and an even bigger forehand, which he can use to dictate play and hit outright winners, especially on fast surfaces. He is no John Isner or Milos Raonic, but when his forehand is clicking his serve can be just as unbreakable.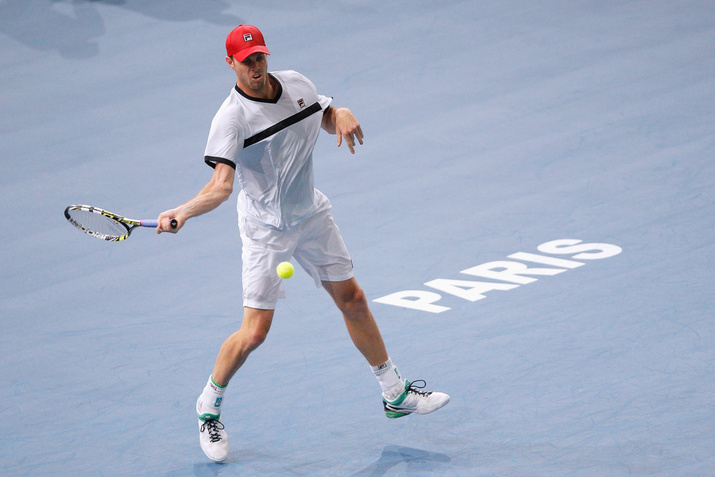 Unfortunately for Querrey, 2014 has not been the best of years for him. His slide really started in the summer of 2013, where he plummeted out of the top 20 after losing a tough match to Bernard Tomic in the first round of Wimbledon. He followed that up with some other poor losses, including to Adrian Mannarino in the second round of the US Open.

Querrey has not really been able to play good tennis (for him) since then. His ranking dropped as low as No. 82 this April and showed no signs of picking back up. Very few of his losses have been particularly embarrassing in their own right during this stretch, but it still adds up. Subpar play has fueled more losses, which has fueled more subpar play. The Sam Querrey you see taking the court now is a far cry from the level he displayed when he beat Andy Murray in the Los Angeles final back in 2010.

Querrey seems to have acknowledged this, though. After a very disappointing summer that saw him not get past the second round at either American Masters 1000 tournament and a third-round exit at the US Open, despite reaching a Winston-Salem semifinal, Querrey decided to go back to work on himself.

For three straight weeks at the end of September and the beginning of October, Querrey opted not to compete on the main tour, even though he could have easily entered ATP 250- and 500-level tournaments in Europe. Instead, he stayed at home home and played three consecutive Challenger tournaments in California. Those bigger tournaments would have offered almost as much (or more) for a first-round loss than a Challenger pays the winner.

The idea worked brilliantly. Over the course of those three weeks, Querrey picked up 280 ranking points and faced only one opponent in the top 100. Normally it is not a good thing for a top player to play such lesser competition. Indeed, many fans view it as near-"cheating" and just a ploy to keep the player's ranking up. For Querrey, however, where having a good rhythm and confidence is so important to his game, it was a necessary adjustment.

It's not just about the ranking points here. Querrey got in some solid and consistent match play and let his game flow back into form. Coming into Bercy full of confidence, Querrey defeated world No. 61 Federico Delbonis in qualifying and then upset Jerzy Janowicz in a tough three-set match in the main draw. Even though he fell to Feliciano Lopez on Wednesday, those two earlier victories made this tournament a success. Querrey is now very near being seeded at the Australian Open and is playing well again, thanks in large part to his smart decision to go back to the Challenger level to bring his level back up.