Rublev Advances Past Goffin In Melbourne

When a reporter asked Roger Federer if he could predict one player to have a breakout season in 2020, Federer replied: "I say that Rublev's going to do something special."
Andrey Rublev of Russia has already won two titles this year, in Doha and Adelaide.
In 1573 Arena, he upset the 11th seed David Goffin of Belgium 2-6, 7-6 (3), 6-4, 7-6 (4) to reach the fourth round of the Australian Open.
Rublev is on a fifteen-match winning streak. In his post-match press conference, Rublev was asked about the confidence that comes from all those consecutive wins.
"The confidence. Everything is great with the confidence," he said.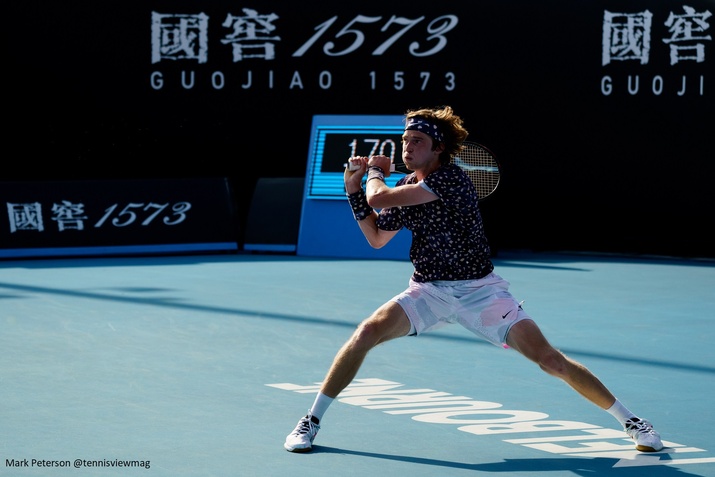 Then he thoughtfully added: "Sometimes is not about confident because when you feel the ball well it's amazing but you cannot control this.
"Maybe one day you play really good. Then the second day you are not playing that good. Then it's more about mental. Especially second round I was serving unbelievable.
"This match I was not serving the same and you cannot control this. I would like to serve always amazing but then it's more about mental. How you accept this, how you still be positive instead of be negative.
"Tennis is more mental. It's really mental. Mental is the main important thing in tennis."
Surprisingly, Rublev, known for his crushing power and heavy spin, only had 42 winners, while Goffin, known for his smooth, technique-perfect timing, had 44.
Goffin, whose strategy was to step in and hit the ball early, had 51 unforced errors. Rublev had 32.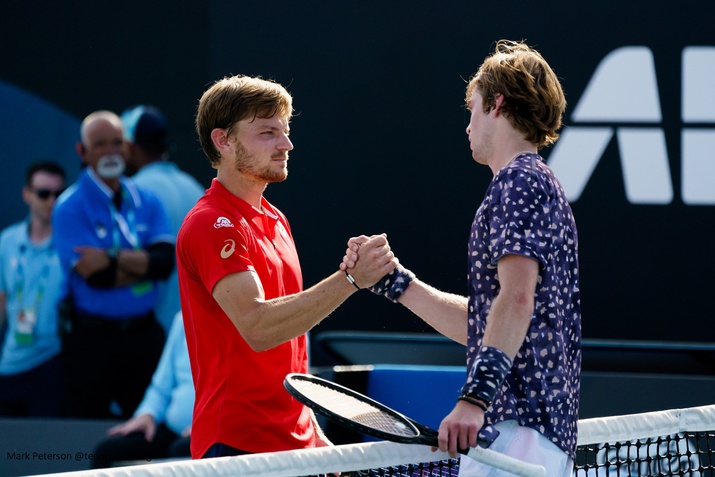 Rublev said: "I was giving him so many free points on his serve in the first two sets.
"Then I say to myself, 'Okay, if the day is like this, this is what I have today, this is how he is today, looks like he's much better than me today. I can't accept this, don't show emotions, try to keep fighting, try to be positive just to see if in an important moment, somehow I will get lucky and have one break point or something like that.'"
Rublev next plays seventh-seeded Alexander Zverev of Germany. Zverev has beaten Rublev all three times they've played.
But as Roger Federer said, I say Rublev's going to do something special.