Rotterdam: Semifinals Recap

On Saturday, in the first semifinal at Rotterdam, world No. 4 and top seed Stefanos Tsitsipas survived 20-year-old Czech qualifier Jiri Lehecka 4-6, 6-4, 6-2.
Lehecka had an incredible run, making it through to his first ATP Tour semifinal as the lowest-ranked, No. 137, Rotterdam semifinalist since No. 225 Omar Camporese in 1995.
Playing aggressively, Lehecka served seven aces and six double faults. Tsitsipas served five aces and one double fault.
Tsitsipas said: "He was really pushing me. I did not know what to expect, so I was trying to figure out his patterns and his game.
"He was playing incredibly well after the first serve, pressing and attacking like I had never seen before. I had to stay in the match and I managed to survive."
On Sunday, the Greek will play for an ATP 500 title for the eighth time.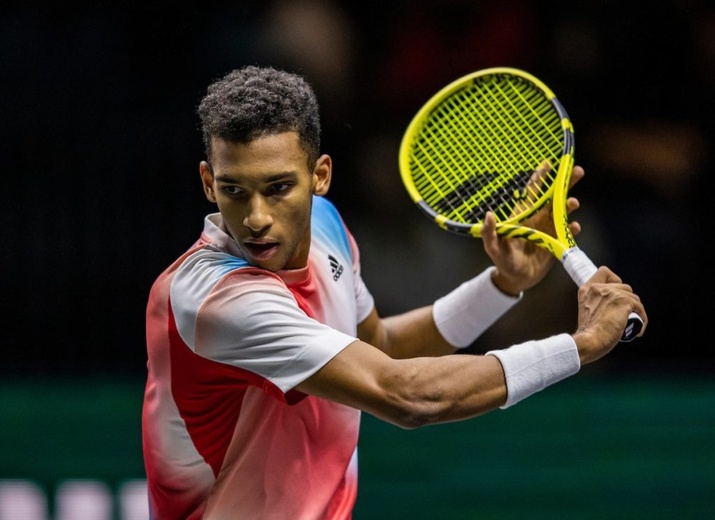 In the second semifinal, 21-year-old Canadian Felix Auger-Aliassime, the third seed, battled past 24-year-old Russian defending champion Andrey Rublev, the second seed, 6-7(5), 6-4, 6-2 in two hours and 19 minutes.
Auger-Aliassime started the season winning the ATP Cup with Canada and reaching the Australian Open quarterfinal. He's into his ninth ATP Tour final and seeking his first title.
In the match, the Canadian hit 48 winners (including 13 aces) and 17 unforced errors, while Rublev hit 34 winners and 19 unforced errors. At the net, Auger-Aliassime won 12 out of 14 points. The Canadian converted three of 13 break points, while the Russian did not convert any of his seven.
In his post-match press conference, Auger-Aliassime said: "The first set, it was a tight one. I felt like I had chances. I could have won it. He came up with some good shots. That was deserved from him. It was a close tiebreak, a quality tiebreak. It was kind of a coin toss for the first set.
"In the second, I was actually down very close to losing. I think saving that game and getting back to equal, I think I got a bit of a second wind. And after, the second half of the second set and the third set, just played much better."
The Canadian said of his next opponent Tsitsipas: "He's improved a lot in the last few years since we played the first times in 2019. He's for sure caused me problems in the past. But let's see tomorrow. I'm playing well. He grinded out a tough one also today. Let's step on the court tomorrow and see what happens."