Rotterdam: McDonald Advances

The ABN Amro World Tennis Tournament in Rotterdam—an indoor hard-court event with a rich history—is underway.
Rotterdam has hosted the event since 1972, when it was won by American Arthur Ashe. Ashe went on to win the tournament two more times, making him the singles title record holder.
In the opening match, 26-year-old American Mackenzie McDonald defeated 29-year-old Georgian Nikoloz Basilashvili, the eighth seed, by a scoreline of 6-3, 6-2.
It was the first meeting between these two players.
Basilashvili, who is world No. 21, recently was a finalist in the ATP Masters 1000 at Indian Wells.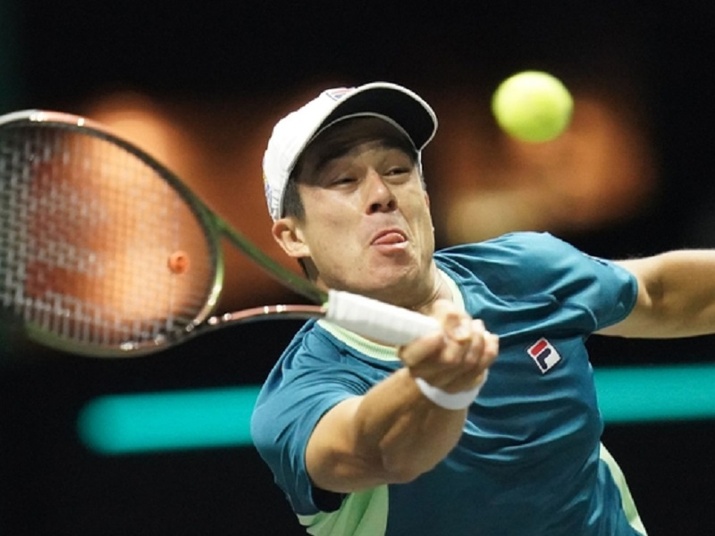 McDonald is world No. 49. He just broke into the Top 50 and reached this career high in February 2022 after undergoing right hamstring surgery in 2019 and falling outside the Top 250 in 2020.
He defeated former champions Kyrgios and Nishikori en route to his first ATP Tour final at 2021 Washington.
In 2016, McDonald won the NCAA singles and doubles titles for UCLA.
The first set was topsy-turvy, with McDonald breaking early for 3-1, then Basilashvili breaking back immediately with a massive backhand down-the-line passing shot.
McDonald then broke again, sliding into an exquisite forehand down-the-line pass.
The American played aggressively, taking the ball early with his excellent timing, and held for 5-2.
The Georgian held with two good first serves, though his first serve percentage was just above 50 percent.
McDonald stylishly served out the set with back-to-back aces.
In the second set, McDonald got a third break, leading 2-1.
At the change of ends, Basilashvili complained to the umpire about the lights.
The event is staged at the Ahoy Arena, normally a concert venue, and Centre Court is a bright stage, with the audience in dim lighting.
McDonald stayed laser-focused through this encounter.
He was solid, holding his serve at love for 4-2, then breaking again for 5-2.
In the final game, he hit an unreturnable serve down the T and a scintillating backhand down-the-line winner.
Basilashvili was in and out, brilliant at times with his power, but making way too many unforced errors—he had 30 in the match.
After his victory, in an on-court interview, McDonald said: "I was really happy with the way I played, the way I served and competed.
"It's my first time here. I'm enjoying it so far. It's interesting with the lights."
Next up for the American is Australian Alex de Minaur.