Rotterdam: Auger-Aliassime Defeats Murray

In a night match at the ABN Amro World Tennis Tournament, the atmosphere seemed even more raucous, the music louder, even more show lights. There were yells of "Come on, Andy." And though the Scot showed his usual passion and desire, he never quite got within touching distance.
Third seed and world No. 9 Felix Auger-Aliassime of Canada defeated wildcard and former world No. 1 Andy Murray of Great Britain 6-3, 6-4 in one hour and 38 minutes.
With his precise and powerful serve and forehand, his graceful footwork, the Canadian got off to a fast start, racing to a 4-love lead. After taking the first set, Auger-Aliassime got an early break in the second to lead 2-1. Then Murray broke back at love for 2-all. Auger-Aliassime broke again in the close fifth game, and then each held serve to the end, with Murray not able to catch up.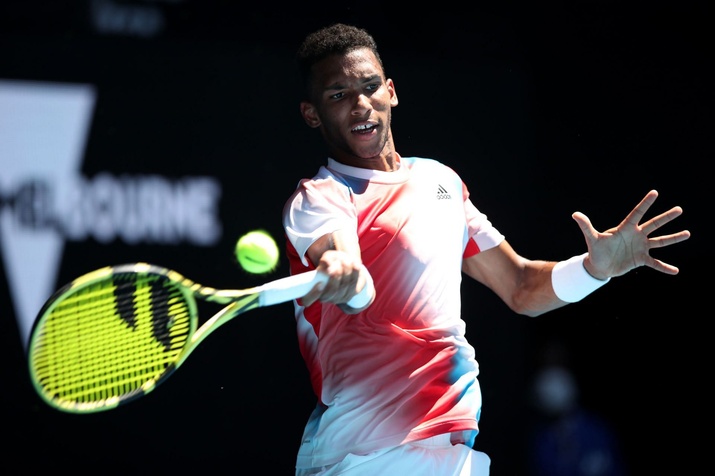 There were glimpses of excellent stuff from Murray: vintage backhands down the line, ferocious forehands cross, deft dropshots, clever lobs, clean returns, angle volleys.
Murray, who won the title in Rotterdam in 2009, was hoping to record his third consecutive Top 10 win. In his last two matches versus Top 10 opponents, Murray beat No. 10 Hurkacz (2021 Vienna) and No. 10 Sinner (2021 Stockholm).
Auger-Aliassime achieved his career-high No. 9 after helping Canada win the 2022 ATP Cup title, defeating No. 3 Zverev along the way for the biggest win of his career.
In his on-court interview, Auger-Aliassime said: "From the start of the match, I was ready and focused and I think that is why I was able to produce a high level from the first point.
"He made me bring out my best tennis, and I am really happy with the way I played and that I was able to stay ahead and win in straight sets is a great relief."
In his press conference after the match, Murray said: "There's still a number of things I can do better. I tried to do the right things tonight, but didn't execute them particularly well. There's things I need to work on.
"I fought hard, I returned well, created enough opportunities there on return against someone who is one of the better players behind his serve.
"The result didn't go my way today, but there has been some positive signs. I feel like my tennis can just be a lot better. I don't feel like I lost tonight because I was really struggling with my movement. But I believe that my tennis can improve providing I put in the right work and consistently work on the right things for a period of time. I believe that will happen."