Roddick Returns to Delray Beach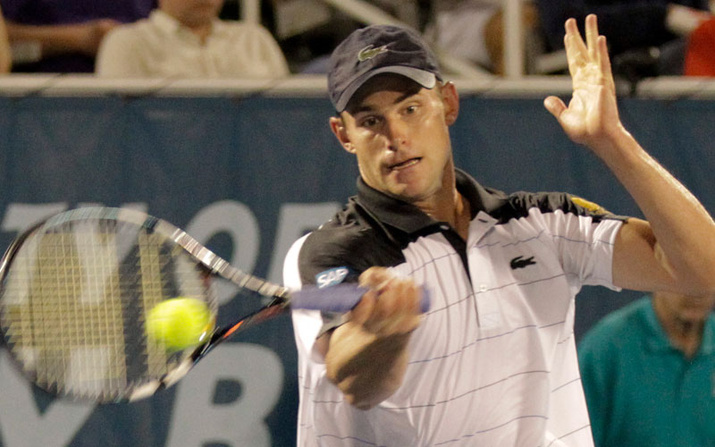 With just over a year of retirement under his belt, former world No. 1 tennis player, Andy Roddick, is back in the game in the city where he played his first professional tournament as an 18-year-old. The 2003 US Open winner is competing in the ATP Champions Tour event of the Delray Beach Open by The Venetian® Las Vegas February 14-23.
Roddick's tennis career sparked when he moved from Nebraska to Boca Raton, Florida, at age 11. Seven years later, then-coach Tarik Benhabiles helped him finish as the No. 1 junior in the world. Known universally for his fast serves and forehand, "Roddick" became a household name. His career now comes full circle in his return to Delray Beach.
"It's hard to think of him playing the senior tour at 31, and it's kind of surreal," said Brad Gilbert, former world No. 4 and former coach of Andy Roddick, who guided the American to the No. 1 ranking in 2003. "It's a huge boost for the Senior Tour, which is usually for guys removed for a few years from the ATP World Tour. He's from South Florida, and he made his ATP debut there (in 2000) and now he's going to make his senior tour debut there. It's great for the fans that have watched him through the years."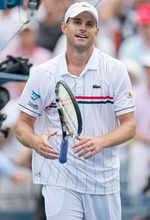 The former Boca Raton resident competed in five Delray Beach ATP events and witnessed its evolution. The event's weekly attendance has doubled from 30,000  to 60,000  during its 15 years. Tournament officials credit improved player fields and the addition of the ATP Champions Tour tournament in 2010, which created the world's only combined ATP World Tour and ATP Champions Tour event.
This year, the event features the world's all-time No. 1 doubles team, the Bryan Brothers, as well as singles headliners John Isner, Kei Nishikori, Marcos Baghdatis, Lleyton Hewitt, Tommy Haas and Janko Tipsarevic.
Since Roddick's 2012 retirement, he's joined Fox Sports live as a broadcaster and has been focused on charitable work for children in low-income communities. Most recently, The Andy Roddick Foundation celebrated its eighth year with a gala in Austin, Texas, featuring Sir Elton John.
Tennis fans worldwide welcome Roddick back to competition to the Delray Beach Stadium & Tennis Center this February.
---
The Delray Beach Open by The Venetian combined ATP World Tour and ATP Champions Tour events Schedule:
*Andy Roddick to compete Friday and Saturday at

8

:

30

pm; Sunday final.
Qualifying Rounds Feb.

15

–

17

,

2014
Main Draw Feb.

17

–

23

,

2014
Location
Delray Beach Stadium

&

Tennis Center
Downtown Delray Beach,

FL
More Info:
YellowTennisBall.com
This article is from the Jan/Feb '14 - Maria Sharapova issue

SOLD OUT

Subscribe now and you'll never miss an issue!