Reflections on Li Na

As summer turned to autumn a decade ago, Li Na, a little-known Chinese qualifier ranked No. 193 in the world, stormed all the way to the title at the debut edition of the Guangzhou Women's Open. She became the first player from China to win a WTA title, coming from a country that had just reinstated an event in its capital of Beijing a season earlier.
Li Na herself had just returned to competition in May, after two years away from the game. Some said she took a break to focus on studying at university. Others said the promising talent had consistently locked horns with people in the Chinese tennis system, national federation, and coaching staff.
She was, for all intents and purposes, a maverick. When the 22-year-old lifted the trophy after beating Martina Sucha to claim her first career WTA title, no one knew what lay ahead for her.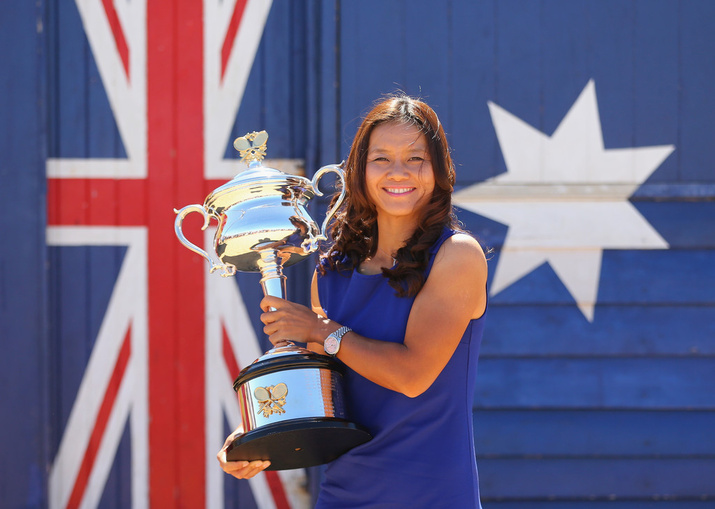 Ten years, two Grand Slam titles, and countless inspiring moments later, she's called it a career. At age 32, Li Na announced her immediate retirement from professional tennis on Friday, citing recurring knee problems. The injury issues that plagued her for her career went much deeper than her trademark kinesio tape. She had three surgeries on her right knee in 2008 and 2009 and had a fourth after a third-round loss to Barbora Zahlavova Strycova at Wimbledon this year.
"In sport, just like in life, all great things must come to an end," Li began in a Facebook letter to fans on Friday. "It took me several agonizing months to finally come to the decision that my chronic injuries will never again let me be the tennis player that I can be. Walking away from the sport, effective immediately, is the right decision for me and my family."
Throughout her career, Li's strong-willed personality was evident both on the court and off it. With a powerful baseline game that ranged from breathtaking to bewildering, she played the game recklessly, seemingly in spite of the rigid national system in which she spent her youth. Her openness and candor with the press made the media quick to take to her, seemingly in spite of a perceived language barrier. None of those obstacles seemed to matter to Li, who ascended to the heights she did by doing things her way.
Her last obstacle was one she could not overcome: her body.
However, her retirement from the game, just seven months after claiming the Australian Open and rising to No. 2 in the world, is fitting. Li didn't have the chance to have a traditional retirement tour, and didn't have the chance to end her career entirely on her terms. Rather than fight an uphill battle in rehab and recovery over the coming seasons, however, she refused to let her injuries tell her 'no.' She made a choice on her terms, just as she had countless other times in her career. When most would be bitter, Li is, in her words, "at peace" with the decision and has "no regrets."
"I was not supposed to be here in the first place, remember?" she wrote later in her farewell letter. "Not many people believed in my talent and my abilities, yet I found a way to persevere, to prove them (and sometimes myself!) wrong."
Did Li Na blaze trails for others? Of course. But that wouldn't have been possible had she not had the will to do it for herself.
Just two WTA tournaments existed in China in 2008. Six years later, that number has increased to five, along with four WTA 125 Series events and an event in Hong Kong. The WTA Finals, the denouement of the season, will be held in Asia for the first time in the event's 42-year history, as it moves to Singapore for a five-year stint. Her retirement comes just as a WTA Premier event debuts in her hometown of Wuhan, and although she won't get the chance to strike a ball on its Centre Court, Li certainly had a hand in helping it get there.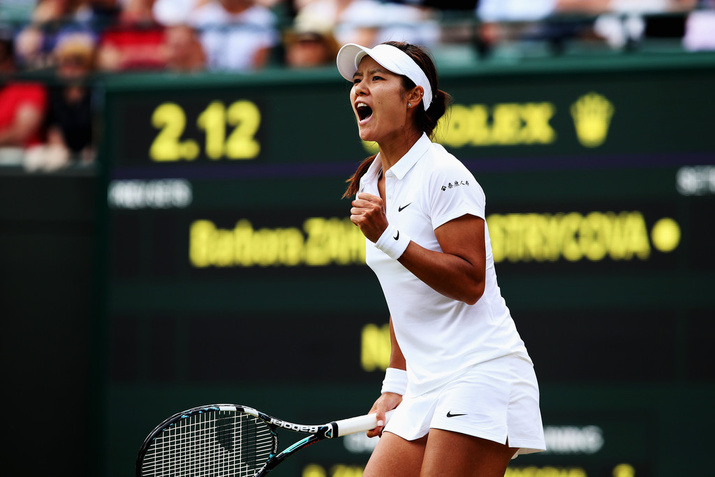 "I've succeeded on the global stage in a sport that a few years ago was in its infancy in China," she continued. "What I've accomplished for myself is beyond my wildest dreams. What I accomplished for my country is one of my most proud achievements."
Her success allowed tennis to expand into a previously untapped market, and the sport's future in Asia can only develop further from here. Li intends to remain involved with the sport in China by expanding her philanthropic activities and opening the Li Na Tennis Academy.
"I've seen change happening in front of my eyes, young girls picking up tennis racquets, setting goals, following their hearts, and believing in themselves," she wrote. "I hope that I've had the opportunity to inspire young women all over China to believe in themselves, to set their goals high and pursue them with vengeance and self-belief."
Most athletes only begin to think about their legacy long after they've stopped competing, but Li Na's case is unique.
Her legacy began before her own story even finished.