Reflections on Elena Baltacha (1983-2014)

Tennis is not just an individual sport. It is a duel, steeped in tradition and surrounded by crowds and viewers from around the world. At the end of each match, the winner moves on, and the loser goes home. There are no ties or any second chances. During a tournament, this pattern repeats over and over until a champion is crowned. Next week, the same thing happens all over again. Since tennis is a sport that largely depends on talent and skill, fans and journalists begin to feel justified in having a black-and-white approach to athletic morality.
After all, in a duel between good and evil, the winner is obvious. Right?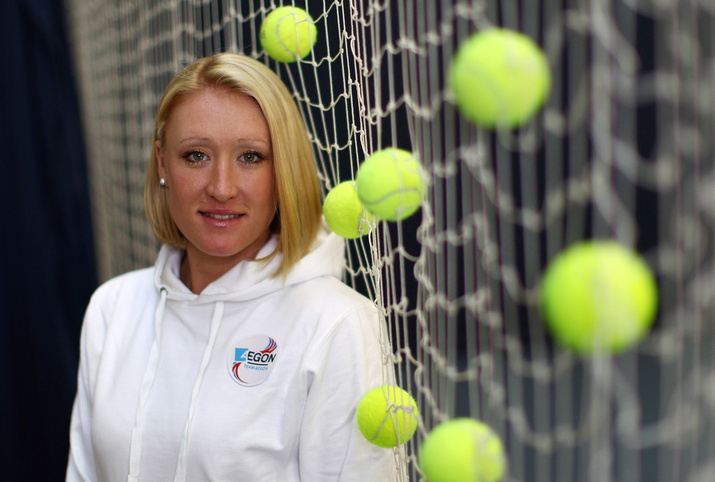 It's an attitude that stretches beyond the tennis court, and into the lives of the players we've come to know. These are not just normal, everyday people. They're professional athletes, the closest thing our modern world has to cape-wearing superheroes. They play tournaments every week, and yet they still find time to engage with fans of all ages, dedicate themselves to worthy causes, and maintain their own peak physical condition.
Yet their weaknesses are what make them human. When we spurn a player for choking away a major opportunity, we unconsciously relate – for could we possibly do better in their place? – and desire for them to overcome those evils next time and triumph for good.
In the last few years, mental toughness has been the least of some players' problems. Russia's Alisa Kleybanova and Britain's Ross Hutchins were diagnosed with Hodgkin's lymphoma within 18 months of each other. Their tennis became secondary, but in our minds they were still superheroes. They were young, single-minded individuals who have already proved how far they can parlay a dream into reality. But we knew that they would outduel this opponent as they would any other. And sure enough, they did, reaffirming our belief that a kryptonite may slow or weaken but never prevent a happy ending.
Elena Baltacha's sudden death from liver cancer shatters that foolhardy notion.
The former British No. 1 was not a flashy sort. She played quietly for over a decade on the WTA Tour, typically playing on smaller courts between sparser stands. Ostensibly ordinary, Baltacha overcame countless adversity, from a liver condition that perhaps foreshadowed this tragedy, to injuries that kept her off the court for months at a time. In spite of these obstacles, she reached the third round of three Grand Slam events and earned a wildcard into the London Olympics, where she thrilled the home crowd with two well-played matches. Ever a patriot, Baltacha was a Fed Cup stalwart and a presence on the court and off as a mentor to a new generation of British talent.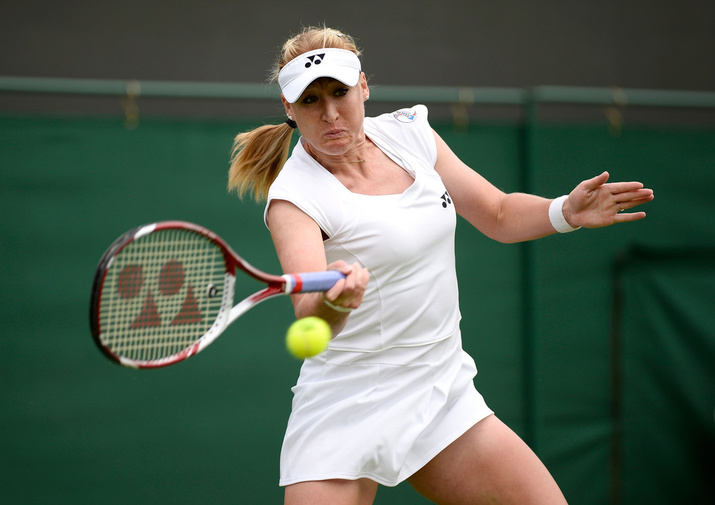 Her last year as a professional was as much a revival as it was a curtain call. Recovering from a foot injury, Baltacha played her way back into top-50 form. She won an ITF event in her home country and pushed world No. 10 Maria Kirilenko to three sets a week later. What Baltacha had hoped was a new beginning in her career was suddenly a change of career entirely. Retiring in November of last year, she married her coach and looked poised to settle into a new life not unlike peer and friend Anne Keothavong.
Watching aforementioned British talents like Laura Robson and Heather Watson, we forgot Baltacha. When she was suddenly diagnosed with liver cancer months after her retirement, we thought of Kleybanova and Hutchins and wanted to fast-forward to a happy ending that would never come. When word of her death leaked on social media, we wanted it to be false. It had to be false. Good always triumphs over evil.
For Baltacha, affectionately called "Bally," that wasn't the case. Yet that doesn't make her less of a superhero. In the months following her diagnosis, she launched a fundraiser in her name for The Royal Marsden Cancer Charity. An all-star exhibition, featuring Andy Murray, Martina Navartilova, and Tim Henman, was planned for mid-June. Where the average person would be more concerned about his or her own health and privacy, Bally saw a platform, however small, through which some good might be done in the last months of her life.
Tragically, a charismatic, talented young woman was denied a happy ending on Sunday morning. But in her darkest moment, she still tried to win a battle of good versus evil.