Reflecting on WTA Elite Trophy, Andy Murray With Peter Lv

In what looks to be a last-minute decision, made Saturday night, Andy Murray will not make the long journey to Australia.
Instead, as a precaution, Murray missed the new ATP Cup team event, which began in Sydney on January 3, and the Australian Open, which begins in Melbourne on January 20.
Murray explained he'd had a setback—a pelvic injury that he'd described as a bone bruise—and that he needed to work through that before competing again.
About two weeks after his first-round exit at the 2019 Australian Open—a match many saw as the end of his illustrious career—Murray had a successful hip resurfacing surgery, which allowed him to play professionally again, this time pain-free.
In another last-minute decision (Murray is a man of last-minute decisions), made last September, Murray, continuing his comeback, decided to begin his Asian swing at the Hengqin Tennis Center in Zhuhai, China, an ATP 250.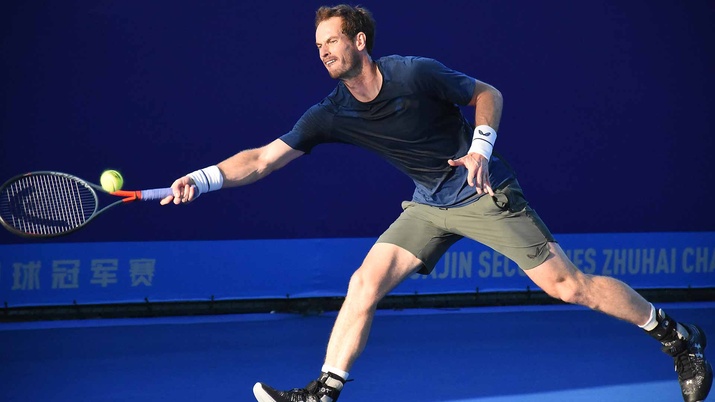 Murray said of the event: "Yeah, I mean, look, I really, really like it. We get looked after really well. Every time we come to China, all the tournaments I've played at, it's a really nice facility for all the players. I think the center court is a nice, nice, stadium. Good gym. The food on-site is really good.
"It's very close to the courts, the hotel. It's obviously a very nice hotel we get to stay in. Here everything is very convenient."
In October, Tennis View Magazine had the opportunity to speak with Peter Lv, Executive Director and General Manager of Zhuhai Huafa Sports—Operator of WTA Elite Trophy.
Q. Is this a project to involve the young generation in tennis or other sports or something like that?

PETER LV: Yes, that's exactly what we have in mind now. This year is the first year, again, we have two professional tournaments [also the ATP 250 Zhuhai in September] and so, after this tournament, we will start to make up concrete business plans for the next five years to involve more audiences, despite the population of this city.
So we're trying to draw more attention for people, to encourage them to play tennis. And we know in China tennis is still a kind of niche sport and after the Chinese New Year we have plans to promote the sport in schools and communities. And then we will provide free training and free court availability for, not only the younger generation, but also for adults. So, eventually, we want to make sure this sport in China can draw more attention.
Q. In terms of, obviously this tournament, is it kind of key to attract an international audience? Obviously, there's a lot of tennis on in Asia at this time of year, but do you need to attract the international audience, as well as the locals?
PETER LV: Yes, this tournament is not only for tennis alone, we want to build upon this tournament to enhance the strength and the stance of the city and also the district of Hengqin to make it more international, building upon the strength and status that we gather on this tournament.
So, even if we have mostly audiences from local in the arena, but it's still a very limited number, the capacity of 5,000  seats times six days means only 30,000  people can come to the arena.
However, we want to actually enhance the city image through broadcasting and social network and network streaming to attract three million, maybe 300 million audiences online.
Q. I'm fascinated by the center court itself—the roof, the indoor/outdoor feel. I just wanted to know a little bit about that. It seems like more tournaments ought to do it.

PETER LV: Yes, we, since the parent company of Huafa Sports is Huafa Group, which is a city developer, so we have some strength, a lot of heritage in terms of developing projects like this. And we hired the top architects and built this one in nine months' time. Zhuhai is in a very good location where we can play tennis all year round and the development requires it to be an outdoor arena, so we call it an outdoor covered arena. And it's very hard to build an indoor arena since the humidity in South China is going to be too humid if it's enclosed.
And then with the cover on this outdoor court, we can be weatherproof, unless there's a hurricane. So it can be very functional and have a great appearance at the same time.
And then the WTA requires one center court, which is all the matches are happening on the center court, and they require another two training courts with covers and that's what we had before August and in the past.
And then the ATP would require five courts all together covered, so we added two more in August.
And then about whether we would build another arena of 5,000  seats, that will really depend on the demand in the future.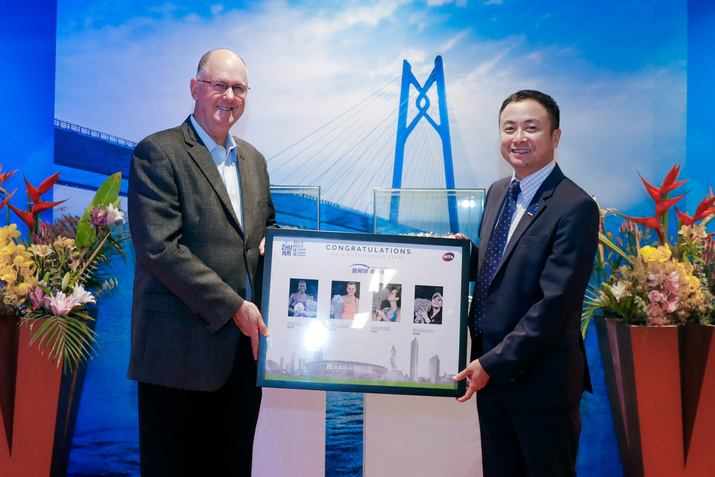 Q. Just a word on Andy Murray. He was here for the ATP event. Obviously, it must be good for you, in the first year, that a former world No. 1, Grand Slam winner comes as part of his, obviously,rehabilitation. Just wondered how good it was to have him playing in the first event.
PETER LV: Yes, this is the first year we have the ATP tournament. We felt it is important to attract top player talent here, which it's going to really help to build the image of the tournament.
Andy Murray helped us a lot, even though he confirmed with us very late. The tournament was in September, he confirmed to be here in probably August, and he really helped with the attendance, the publicity, and we hope that we can continue to invite him over next year. Actually, as long as he plays in professional tennis, we would be happy to have him here in Zhuhai every year.