Q&A with Rhyne Williams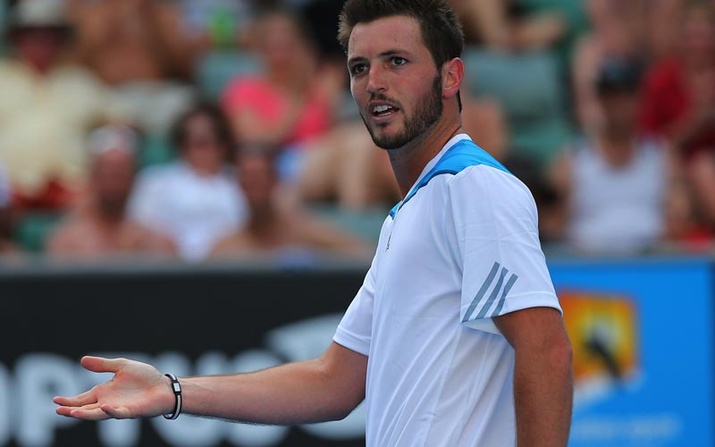 Imagine coming through Slam qualifying only to learn you are to meet former US Open champion Juan Martin del Potro in the first round. Instead of running for cover, 22-year-old American Rhyne Williams stepped up and blasted aces and forehands past one of the game's biggest hitters. He even capturing the first set in a tiebreak before the Argentine found his rhythm and eventually closed out the match in four at the Australian Open.
With his self-described "relaxed off-court and fiery on-court" attitude, Williams is quickly making a name for himself. He became one of the youngest ATP winners when he captured his first Futures title at age 16 in high school, and after two years at the University of Tennessee, he turned pro. Now on the tour nearly three years, he is hungry to crack the top 100.
How surprised were you to have taken the first set off of Juan Martin del Potro in Melbourne?
I was a little surprised that I came out playing so well. I just relaxed and went for it since I had absolutely nothing to lose. I know that I can compete with anyone if I play my best and am focused. I think he was also a bit surprised with my level because I'm sure he'd never heard of me! So I had a few things working in my favor.
How do you explain hitting more winners than a player known for his blistering forehand?
When I saw the stats after the match, I was definitely shocked. I had no clue I had hit that many aces and winners! Kind of crazy. It was really cool to see how my forehand matched up with one of the best in the game.
What can you take away from your performance playing against a former Slam champion and top-5 player?
I certainly learned a lot from my match with Juan. The guy just doesn't make bad decisions in rallies. It's incredible how disciplined he is out there. It was awesome to get to play on Margaret Court Arena in front of a huge crowd. I had a blast competing and even got to do the wave with the crowd! Definitely an experience I'll never forget.
Your cousin Christopher is also your coach. How is that dynamic?
It's been really fantastic for the last two years. He received his Master's in sports psychology at Tennessee, so he's taught me a lot about the mental game, which I need. We actually grew up across the street from each other as kids, so he knows me well and can tell when something's wrong. That's as much a good thing as a tough thing.
What are your goals this year?
I am very close to breaking the top 100, but I still feel like I'm very far away. On paper it looks close, but it's still a lot of points. I would be thrilled to make that jump.
If you could invent something to make life easier, what would it be?
A teleporter; I would use it all the time. Among Tim Smyczek, Tennys Sandren, Billy Heiser [their coach] and Christopher, we always fantasize about having a teleporter and traveling quickly from tournament to tournament. Sleeping in my own bed all the time would be great!
What is a foolproof way to make yourself feel better after a loss?
(Laughs) Well, I'm a big eater, and I get pretty naughty after a loss. So maybe a big burger, wings, fries, nachos. And maybe a beer or two to wash it down!
This article is from the Mar/Apr 2014 - Stan Wawrinka issue

SOLD OUT

Subscribe now and you'll never miss an issue!