Q&A: Donald Young's Return to Form

Touted as a promising star when he won the Junior Australian Open at age 15 to ascend to world No. 1, Donald Young then went on to climb into the ATP top 40 in world rankings. He defeated top 5 players Andy Murray and Gael Monfils in 2011, as well as reached the fourth round of the US Open. But the growth was put on hold as Young went through a 17-match losing streak in 2012. Now, with a strong winning percentage this past fall and back-to-back Challenger titles, Young has climbed to a ranking of 100 and looks to best his career-high in the new year.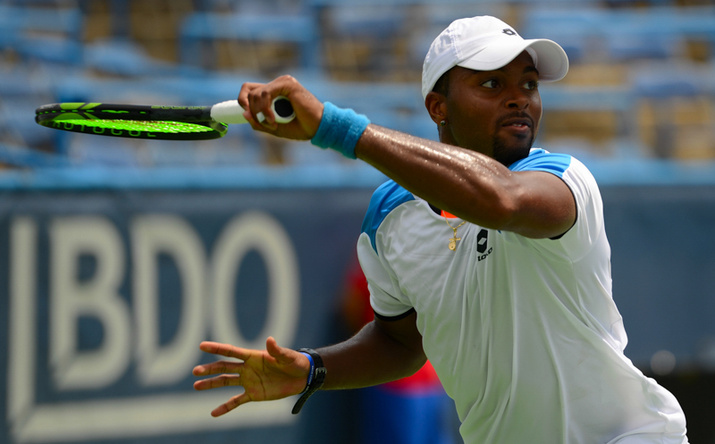 (Credit: Christopher Levy)
Romi Cvitkovic: What has made the difference in your recent resurgence?
Donald Young: It was just time. My [2012] season wasn't good; I won five matches in singles altogether. I knew it couldn't get worse from there. So, I just worked hard in the off-season, focusing on a few mental things and started winning again.
Was there anything in your game that you tweaked?
No, I had been playing well before, so it was more mental. You lose a lot of confidence when you lose a lot of matches in a row.
How did you overcome the losing streak?
It was rough, but I was playing tournaments at the highest level: six were on clay and three of those were Masters series. I hadn't played on clay that much, and I was also playing guys top 15, top 20 in the first round. But to get out of it, you don't think about winning or losing. You just focus on smaller aims.
Is mom Illona still your long-time coach?
She is. And we're looking for someone to maybe travel the road more to help out in 2014.
You seem more poised and in control on court. Is that something you've been working on?
Definitely. You see a lot of the top guys very stoic on court, but they also know how to relax and get in the zone. So that's something I've been working on.
What do you feel you need to do to best your previous career-high of No. 38?
Get physically stronger, mentally stronger. The top guys compete well for long periods of time, and that's what I want to do. I don't want to do it for a tournament or two, but the whole year.
What are your goals for 2014?
I want to continue to get better and hopefully push back into the top 50. Also, I've been to a final [lost to Andy Murray, Bangkok in 2011], so I'm looking to win my first Tour title. The rest, I want to see how it goes. I want to take small steps.
* Article first appeared in the 2014 January/February issue of Tennis View Magazine