The Pros and Cons of the Laver Cup
The Laver Cup was an exhibition of men's tennis. Anything but an exhibition though, this fairy tale tennis scenario was dreamt up by Roger Federer years before. 2017 saw it finally become a reality.
The introduction of an event named after the legendary figure Rod Laver and that saw the sport's two finest male players ever - Roger and Rafa - play on the same team was always going to be one of the new jewels in the tennis crown. There are some immediate points worth discussing after the first edition of the event.
Both teams - Europe (the blue team) and World (the red team) created a majestic weekend of tennis that will long be remembered in this inaugural version of the Laver Cup. The passion and team spirit were on show for all to see, and it was certainly something new to see, and not just about nationality as the Davis and Federation Cups, and perhaps the normal annual tennis circuit events.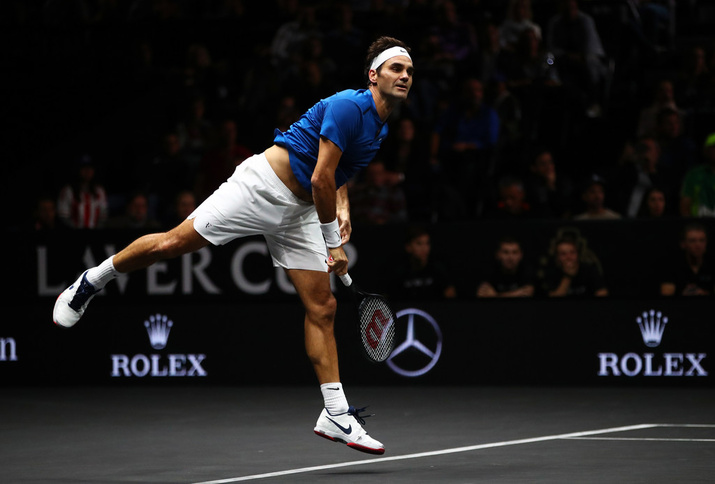 After two days Team Europe held a 9-3 lead over Team World. Nobody could have foreseen the drama of the final day, as Nick Kyrgios came within one point of tying the event at 12-12 and a final doubles set being needed. Much to his disdain, he failed to convert that one chance - the match point he held in the final stages of the third and final set Match tiebreak over Roger Federer. It was somewhat fitting that Federer would clinch the moment of victory shortly after. It proved that a three-set match completed by a final set match tiebreak to 10 could still be epic. Kyrgios' tears in the immediate aftermath spoke to just how close he had come, what the event meant to all involved, as at the same time Rafael Nadal launched himself into the air and wrapped himself around his team-mate Roger Federer (that's right, you read that correctly), and what a surging, electrifying and unexpected comeback Team World had made. The first ever Laver Cup was a dream for so many reasons, none more than the sportsmanship of the two greats (Roger and Rafa) playing doubles together and cheering each other on from the sidelines.
Let's also mention that the two teams were captained by Bjorn Borg (Team Europe) and John McEnroe (Team World) as they forged a new chapter in their own legendary rivalry. Whether they will be the captains in 2018's second edition remains to be seen (as Borg seemed to imply that in his brief and uncomfortable post-tournament on-court interview). As the Laver Cup moves on to Chicago next year there are many things, both good and bad, that the new tournament would seem to inspire.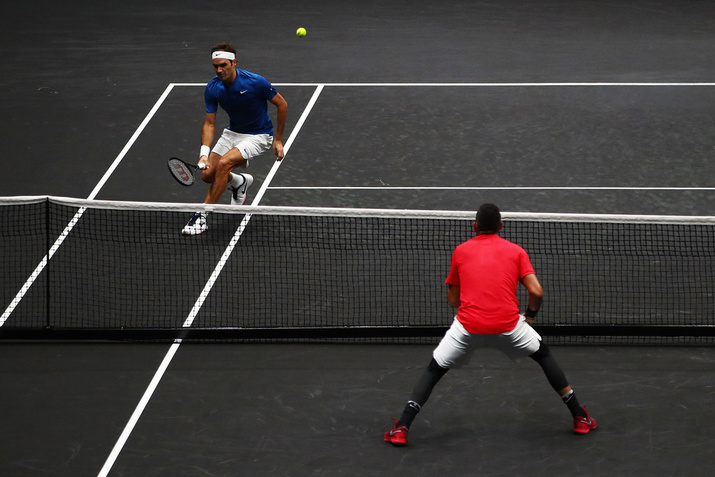 CONS
Nadal and Sock played too many matches at four a piece, while Thiem, Shapovalov, and Tiafoe only played once. For such great young competitors that seemed rather a shame. Yes, we all want to see Roger and Rafa while they are still around, but is it a team event or not? A maximum of three matches per player and a minimum of two would make it a much more balanced team event. Also, for the sake of not picking up injuries in what is a long, long year in tennis let's allow common sense to have some part to play.
Also, with so much focus ever remaining on gender and equality, it's hard not to wonder why another brilliant new event has been introduced and doesn't include both men and women. Everyone is talking about innovation in tennis, and it seems the greatest opportunity to truly symbolize that has been missed. Imagine Team Europe and Team World each having three men and three women. Now we are talking about moving tennis forwards. Male and female coaches could be used, and it would be the most modern interpretation of gender equality and the future of tennis. For now, a missed opportunity indeed.
The event would also be better and more special if it took place every two or four years. The tennis calendar is already chock full. Players are under more stress and mental, physical and emotional strain than ever. If it were more like the Olympics or every two years it would be even more of an occasion. Perhaps a change the Davis and Federation Cups would also benefit from.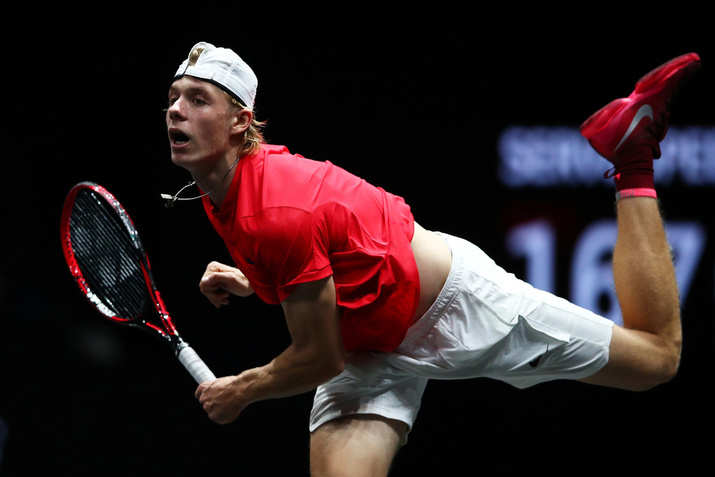 PROS
The match format and the shape of the entire three-day event ran like clockwork. There were three days of action, four matches each day, although it wasn't necessarily the case to play all four on Sunday. That depended on previous results. Each match was best of three sets and the final set was an extended match tiebreak, first to ten, or by two clear points thereafter. On day one a win was worth one point, day two worth two points and on the final day, a win was worth three points. That made the final day compelling as Team World crawled back from a 9-3 deficit to almost shock everyone who naturally assumed a Rafa, Roger et al win would prevail easily.
The team spirit of both teams was beyond superlatives. Team World fuelled by the McEnroe brothers went from strength to strength as they proved that ranking differences mean nothing and that it's all about attitude, heart and your performance on any given day. Team Europe doesn't need much of a mention in this regard. We all know the current world number one and two extremely well (though the behind the scenes action did give us further insight into their characters and methods), Alex Zverev has stormed to number four this year, Cilic is a slam winner, Thiem is another top ten staple and Berdych (who sadly lost all three of his matches) is a man who on his day could pretty much take down anyone. The interaction between both teams – Team World more eccentric, vocal and fun, Team Europe more focused, serious and calm – was fascinating viewing. Almost as much as the on-court action in fact.
Rod Laver's presence and evident humility as he was honored to the heavens. He presided over most of the event and it seems fitting that such a wondrous occasion has commenced during his lifetime rather than after it.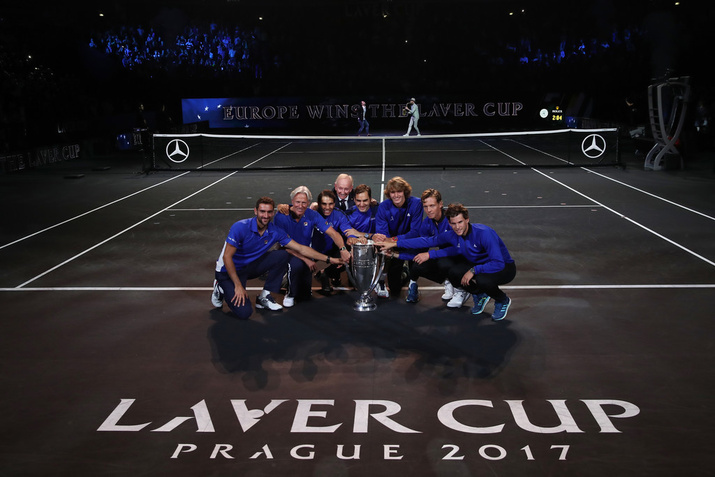 It is not about nationality. It's even looser than to be based on continents. It is one continent versus the rest of the world. It's a smart idea, excellently executed, though it seems a little too loud and dramatic at introductions, more akin to a boxing match.
Finally, the presence of the team captains at courtside and the access for the teammates to approach the bench and talk to the captain and the player in action at changeovers makes it an event that openly embraces the team spirit.
The Laver Cup seems a genuine and different addition to the tennis calendar that is here to stay. Now all that is left to do is look forward to next year.