Pondering the Paradox of Dinara Safina

WTA columnist David Kane reflects on the enigmatic career of Dinara Safina, which ended officially on Sunday with a ceremony at the Mutua Madrilena Open in Madrid.
When a person disappears from our awareness, we remember them as they were the last time we saw them. It can make for quite a shock when they return years later, but the memories can offer a comforting image in the meantime.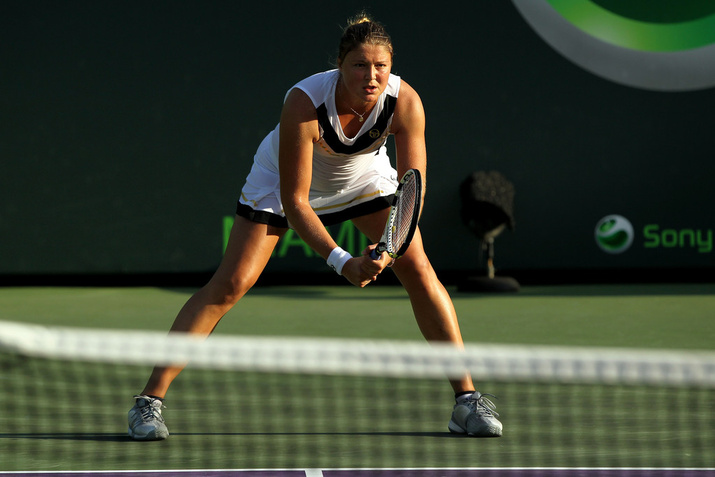 The collective image of former world No. 1 Dinara Safina, however, was anything but comforting. In a fascinating paradox, we remember the Russian at the best and worst times in her life and career. Playing the best tennis and in the best shape of her life, Marat Safin's younger sister became the face of the sport over a shockingly brief period of 18 months. Hobbled by nerves in two of her three Grand Slam final appearances, Safina was in the midst of battling mental demons in the summer of 2009 when the back injury that would end her career emerged.
Suddenly Dinara Safina, the hard worker and the much-maligned No. 1, disappeared from tennis. She attempted comebacks to lessening degrees of success as her back continued to deteriorate. Before long, she was all but forgotten, a footnote during the WTA's most tumultuous era in recent memory.
With injury sidelining Safina mere weeks after her last French Open disappointment, the image of a distraught young woman muttering "Why am I such a chicken?" on the sport's biggest stage remains burned in our memories. It seemed to vindicate theories that Serena Williams was the "real No. 1" all along, and that "winning Rome and Madrid" were hardly adequate qualifications to sit atop the rankings.
In an attempt to soften this blow, a gentler but no less patronizing, narrative sprang forth. According to this narrative, Safina wasn't a failure because she apparently exceeded all expectations. This "little sister of Marat Safin" sculpted herself into an elite player through will and determination alone. Therefore, it's no wonder she crumbled at career defining moments, for it was a career she wasn't meant to have in the first place.
That narrative looks exclusively at the 18 months during which Safina rocketed up the rankings from No. 17 to the summit. That narrative ignores the fact that, barring a relative slump in 2007, Safina was steadily trending towards the top of the rankings for years. A successful junior, she reached the Wimbledon final in 2001. Less than a year later, she had won her first WTA title, and she reached her first Grand Slam fourth round in the following year.
By 2005, Safina had upset world No. 4 Amelie Mauresmo en route to her first big title at the Paris Indoors, and in the spring of 2006 she had her first clay-court breakthrough. Ranked the same as she would be heading into Berlin two years later, she took out three top-10 players (including Kim Clijsters) to reach her first Rome final. She would parlay that success into a run to the French Open quarterfinal, overcoming a 5-2 final-set deficit to defeat Maria Sharapova in the round of 16.
Sound familiar? Those achievements presaged what Safina would accomplish at her peak in 2008-09, showing that her ascendancy was hardly an accident.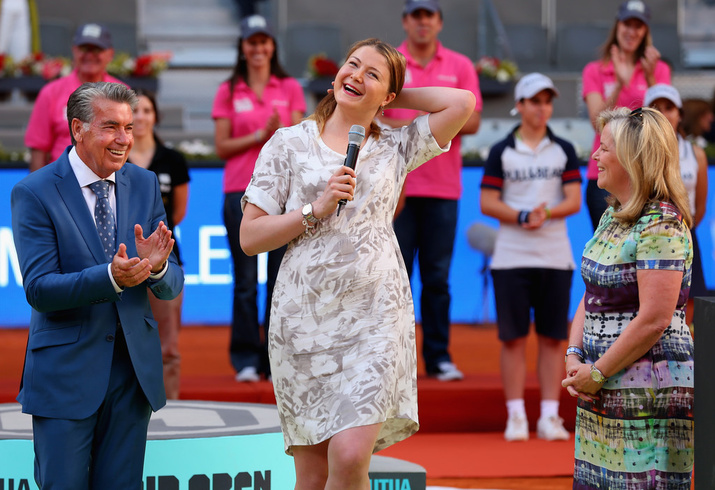 She may have lacked the effortless talent of her brother, but no player can will his or her way to the No. 1 ranking without carefully honed skill. From the earliest points in her career, Safina proved that she not only had the game to succeed on the game's highest level but complemented that game by a willingness to improve and learn from setbacks.
How rarely is it mentioned that, only two weeks after that disastrous French Open final, Safina gutted her way to her first Wimbledon semifinal? She took out grass-court specialists Mauresmo and Sabine Lisicki there on what was undoubtedly her worst surface. Her performances in late-round Slam matches were problematic, but this area was clearly something that Safina was committed to working on. Even natural talents can struggle in moments that are all mental. It took Clijsters and Andre Agassi three lost finals each before earning their maiden Slams. Andy Murray needed to try and fail four times before he succeeded.
Dinara Safina's career always will be tinged by an air of regret for what she could have achieved, but what she did achieve should not be forgotten.